It's that time of year again. Summer? Yes … but no. Vacation? No. It's WWDC, Apple's World Wide Developer Conference! Each year, the company uses this event to give us a sneak peak at some of the new software headed to Apple's devices, and sometimes new devices themselves!
While one new product definitely stole the show this year, there was a lot more to take in and plenty that could benefit 1Password in the near future! So let's get into what caught our team's attention, and how we're thinking about some of Apple's most important announcements.
Vision Pro
Wow, nobody — okay, almost everybody — saw this coming. But Apple's first spatial computer exceeded our expectations. The device is packed with impressive hardware, including two micro-OLED displays with 23 million collective pixels, an M2 processor, and an all-new R1 chip.
The Vision Pro could be the future of personal computing. We're excited about this new platform, and how 1Password could play a part in it. Our team is anxiously awaiting the SDKs to see how Vision Pro works, and can't wait to try it out for ourselves early next year.
Passkeys
If you haven't heard the news, we're all in on passkeys. Apple announced a new passkey API that allows password managers like 1Password to create and use passkeys inside any native app that has added passkey support.
It's such a big deal that we felt it warranted its own blog post. Check out the article to see how we're leveraging passkeys to streamline the process of registering and logging in to sites and apps!
Here's a sneak peek at what we're working on for iOS 17:
Widgets in new places
We've experimented with widgets in the past but later this year we'll have many, many new places to offer widgets. In the next version of macOS, widgets will escape the Notification Center and you'll have the option to display them on your desktop.
Meanwhile on iOS 17, widgets will appear when your phone is in a new Standby Mode. When you put your iPhone on a charger in landscape orientation, you'll be given the choice to see some large widgets, like a clock and calendar.
We're actively experimenting with these new widget options, as well as all the other locations that can surface 1Password information in useful contexts.
Here's an early look at how we're exploring Watchtower widgets along with the Swift Charts framework.
Shortcuts
Every year, Shortcuts — Apple's UI based scripting feature — keeps getting better and better. And this year is no different. Shortcuts can now be used in more places including Spotlight searches. We've been looking at how we can utilize Shortcuts to simplify the process of storing your private information in 1Password.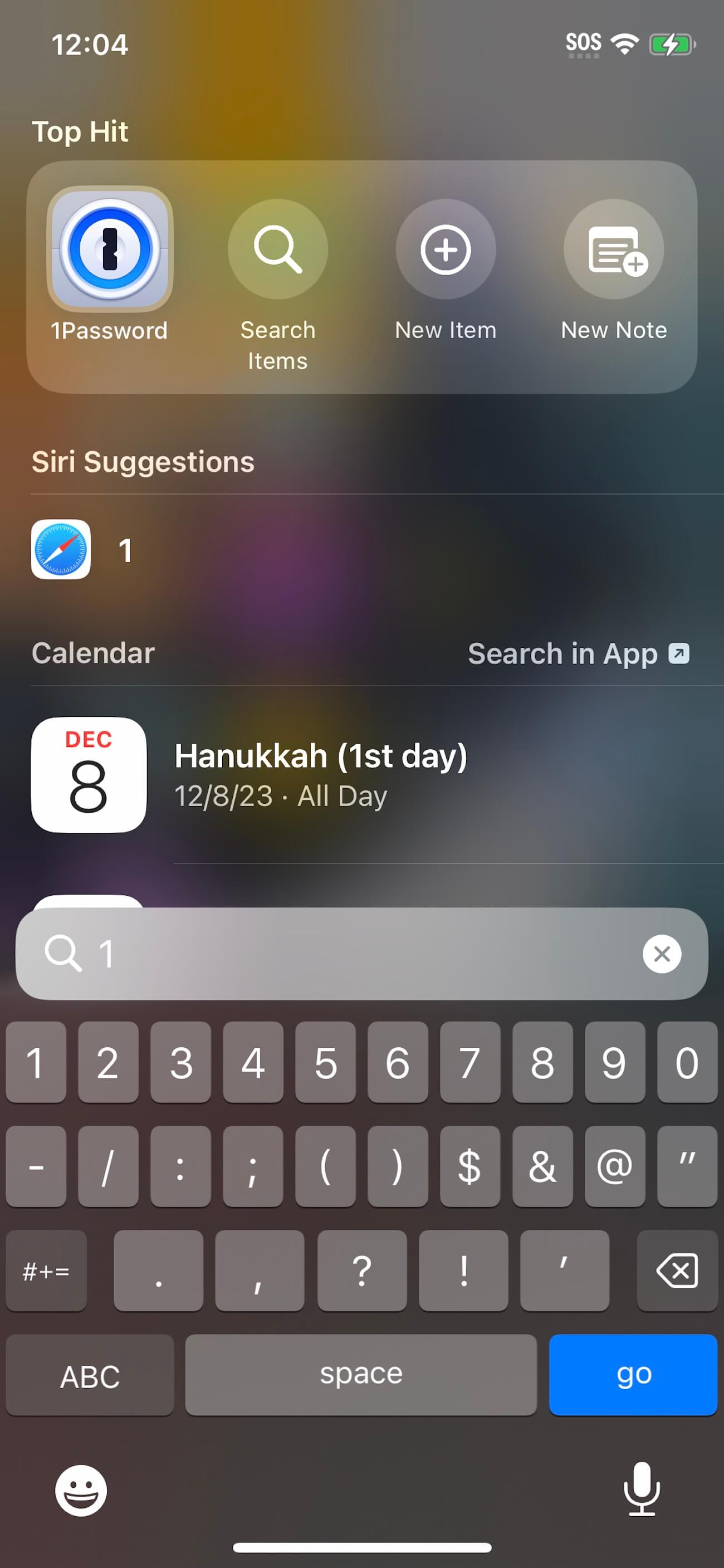 Under the hood
New hardware and software features always steal the show. However, Apple also uses WWDC to introduce a lot of "under the hood" changes that are just as important for developers. These not-so-flashy updates will improve performance and stability on a range of Apple hardware, and reduce the time it takes for us to implement new tools and capabilities in 1Password. This year was no exception.
We look forward to using Apple's new tools to enhance the quality and experience of 1Password in the coming months. We'll put our heads down and work hard over the summer to ensure 1Password is the best it can be on iOS 17, iPad OS 17, and macOS Sonoma when they ship later this year!