I've used 1Password far longer than I've worked here, but until I came on board I only used the Mac and mobile apps. Although I knew that there was a browser-based option, I didn't give it much thought until I was poking around during my new-hire training.
Honestly, what took me so long? Within a few weeks of discovering that 1Password X existed, it became the primary way I use 1Password on my computer.
1Password X is a full-featured version of 1Password that runs entirely within a browser. It runs on my Linux machine just as smoothly as it does my Mac. And because 1Password X connects to your 1Password account, you have access to everything you expect. That's extremely helpful if you're anything like a lot of us here and find yourself jumping between different computers and platforms multiple times a day.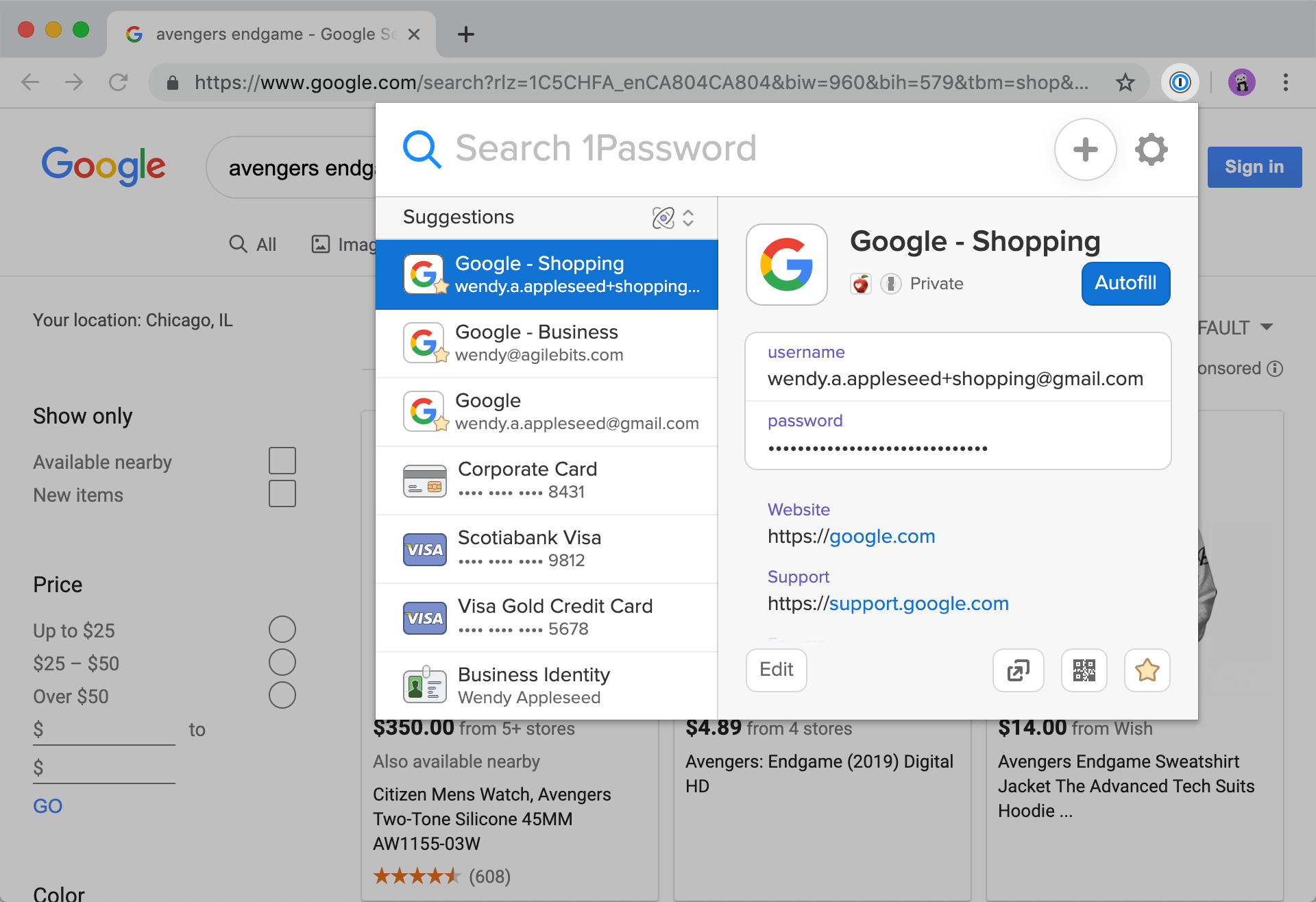 How does it work?
Although I first discovered 1Password X on Linux, it quickly became my preferred way of using 1Password on Mac as well. I love having all my passwords stored in 1Password, and 1Password X streamlines and simplifies my workflow.
1Password X works in the background of my browser, anticipates exactly what I need, and shows the relevant options in-line – right where I need them. If I navigate to a page with a saved login, I simply click the 1Password icon and select an option to fill. It will even detect if I have more than one login for a site, like Gmail or Twitter, and all I have to do is start typing my username to find the one I want.
It makes signing up for a new website easier too. It suggests and saves a newly generated password right on the account creation page!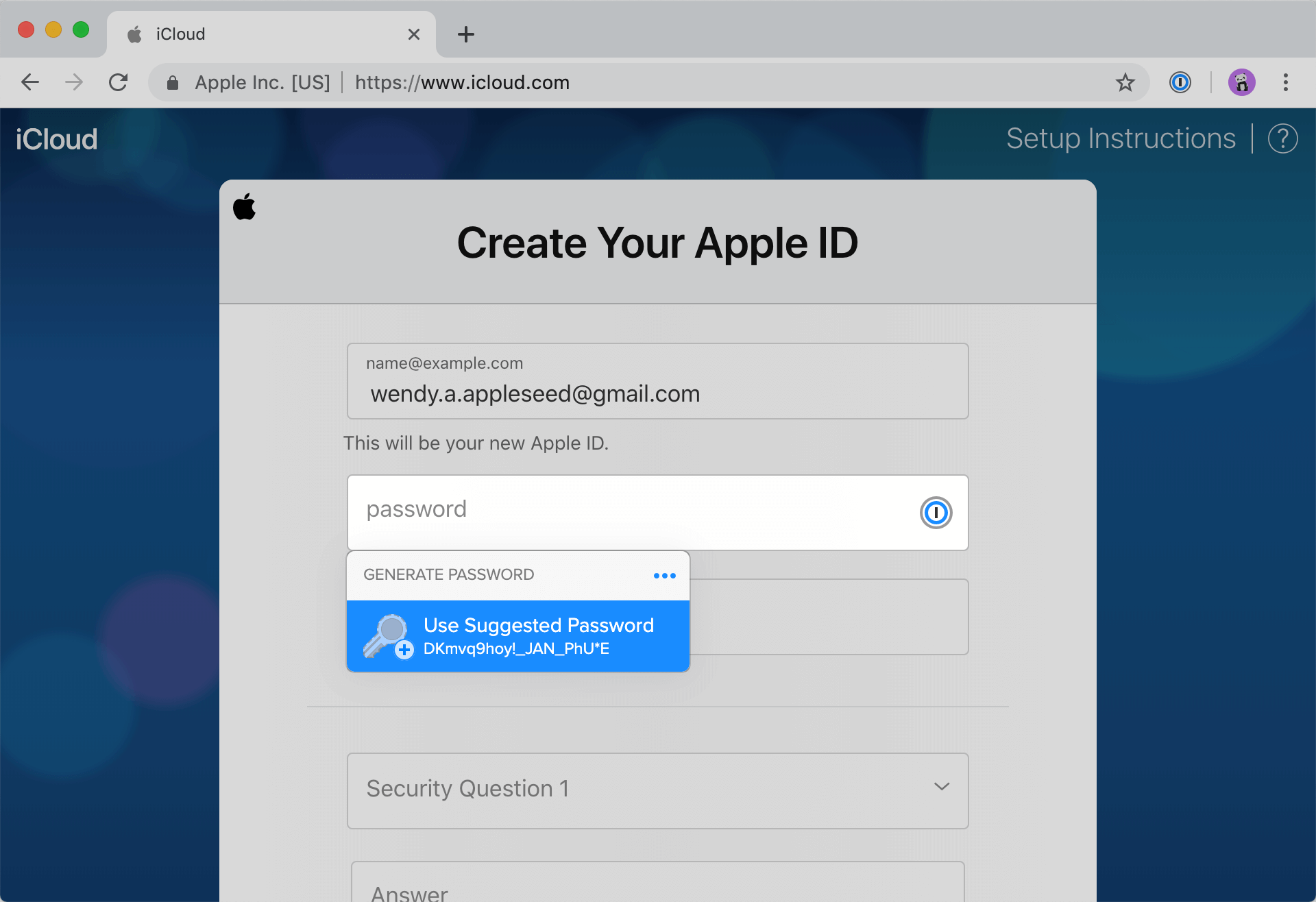 With 1Password working seamlessly in Chrome, it's become such a natural part of my daily routine that I almost don't even notice it working away.
Even more fun
I already love 1Password X, perhaps more than is socially acceptable, but the release of the May 2019 update made it even better. I'm a big fan of two-factor authentication and have it enabled for every service that offers it. The latest update of 1Password X fills one-time passwords automatically – in addition to usernames and passwords – even when the login process is split across multiple pages.
I can't wait to see what else they're cooking up and how those improvements will make my digital life even easier.
1Password X works in your browser
1Password X takes the experience I expect from the Mac and iOS apps I had been using and makes them even better. It's available on Linux, Chrome OS, Mac, and Windows. And it's easy to set up and use in your favorite browser: Chrome, Firefox, Opera, or Brave.
It's a re-imagination of how 1Password works on the web, designed to make your life easier. And, just like all the 1Password apps, the security of 1Password X keeps your most important information safe and confidential.
1Password X is awesome and incredibly useful, but that doesn't stop me from using 1Password.com or 1Password for Mac when I want to. I'll sign in to my account on 1Password.com to search for something or turn on Travel Mode, and I'll use the Mac app to manage and organize the information I have saved in 1Password. Being able to choose the best option for a specific task makes my workflow easier.
If you're using the 1Password extension for the desktop app, try 1Password X. It's included with your 1Password membership, and you can switch back at any time.