1Password stands with the brave citizens and leaders of Ukraine who are defending their homes and our values.
I am taking a stand, alongside the founders of 1Password – David Teare, Sara Teare, Roustem Karimov and Natalia Karimov – and 78 other Canadian business leaders, to urge the Government of Canada to continue taking bold action with the conflict in Ukraine.
We signed an open letter to Prime Minister Justin Trudeau, Deputy Prime Minister Chrystia Freeland, and Minister of Foreign Affairs Mélanie Joly, which was published in The Globe and Mail this week to express our deep sorrow, concern, and recommended action steps. Thank you to Michael Katchen and Som Seif for organizing this letter.
To help support the people of Ukraine, 1Password is matching donations made by our employees up to $50,000. We're also offering support to our employees who are impacted by the conflict.
I stand with peace.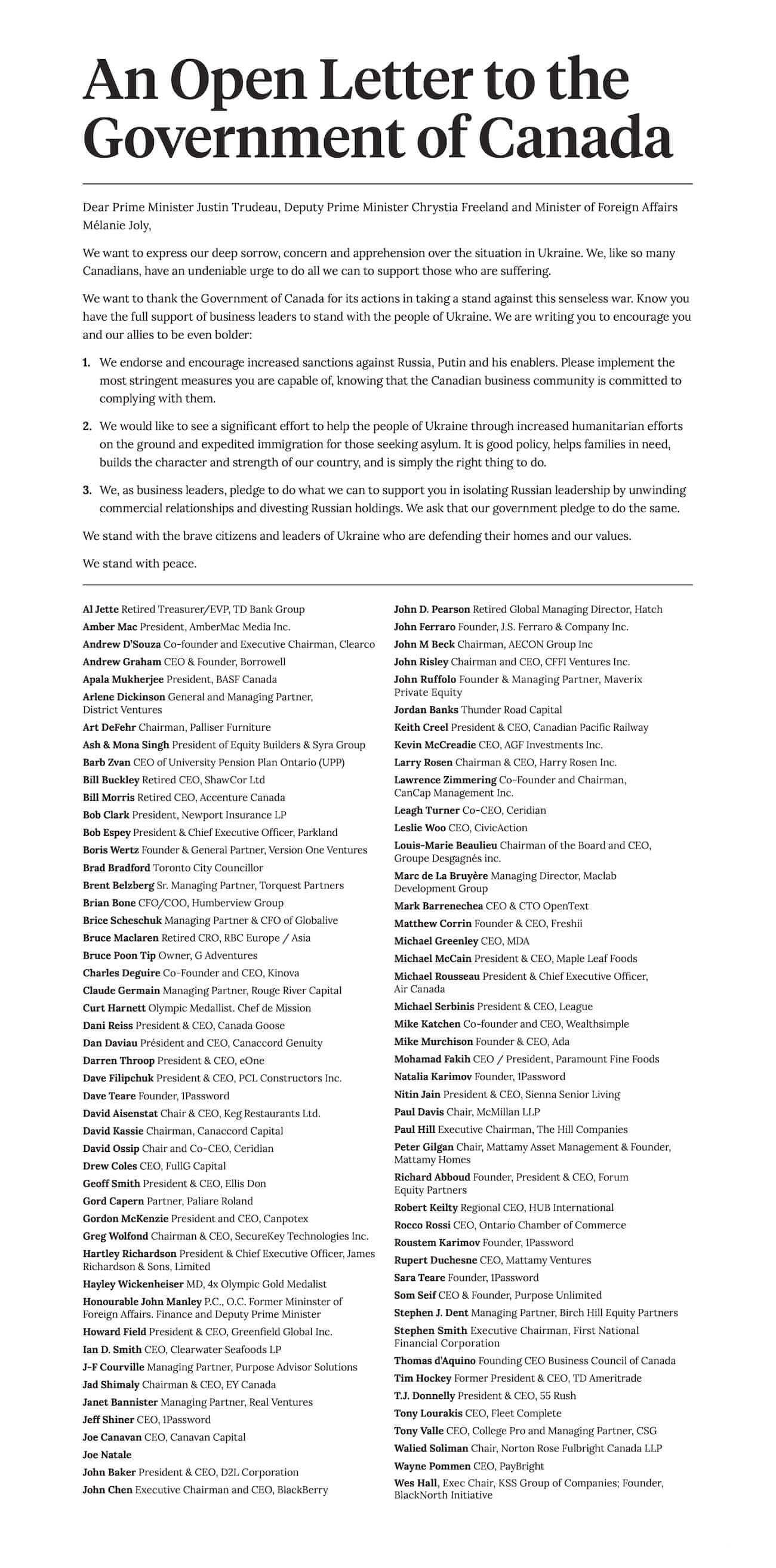 We're listening
Questions? Reach out if you want to discuss the letter or our support of Ukraine during these difficult times.
Let's chat