Sharing passwords is often necessary, but many common sharing methods can leave us vulnerable. Fortunately, there are a few things you can do to make password sharing quick, easy, and much safer.
Contents
Is it ever okay to share passwords?
We have good news for you: password sharing isn't inherently dangerous. You just need to know how to do it safely. Smart password habits protect you against identity theft, financial loss, and getting locked out of your accounts.
Those good habits are important at work too, as compromised company passwords can expose sensitive information like customer data or trade secrets. This guide will show you how to share your passwords safely, no matter where you are.
Prepare your passwords for sharing
Before you share a password with anyone, make sure it's strong and unique. Never share a password that you use for more than one account, as if it falls into the wrong hands, then every account protected by that password is at risk.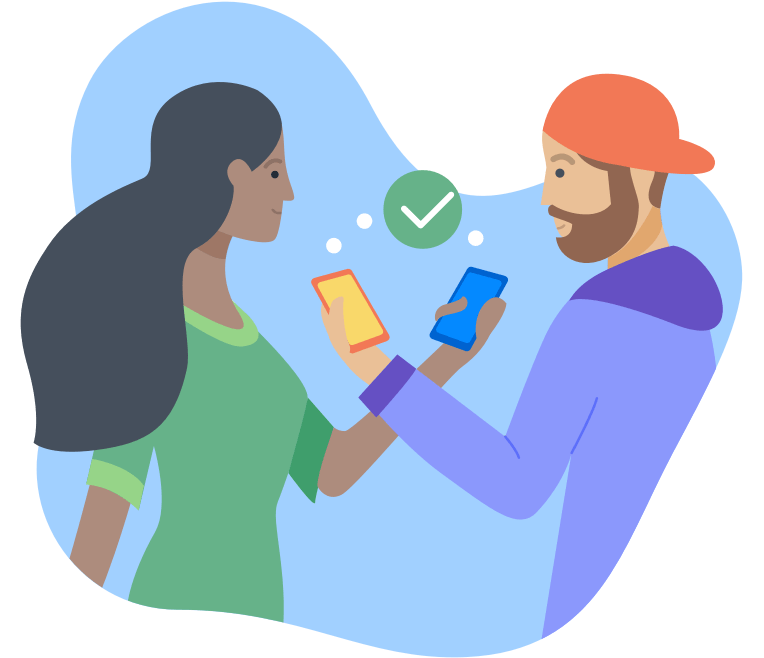 Your password should be complex and randomly generated. As humans aren't great at being random, we recommend using our strong password generator to create your password. If you're already a 1Password customer, the strong password generator is baked right into 1Password itself.
How not to share passwords
Some popular password sharing methods can leave your private data open to threats. Let's say you send a password to a friend via text message, social media, or instant messenger. If your phone falls into the wrong hands, or an account is involved in a breach, the first thing an attacker will look for is anything that might be a password.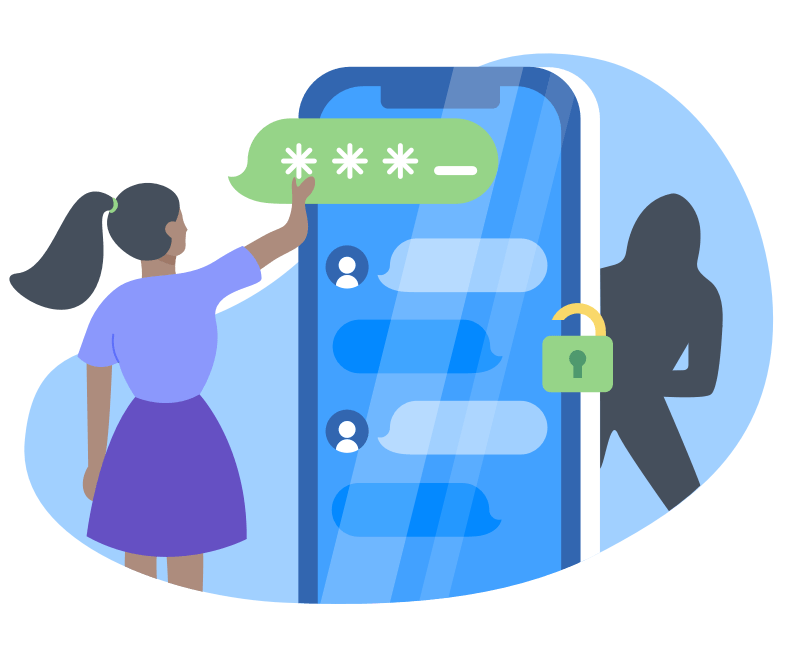 At work, some companies circulate passwords in a spreadsheet. If that spreadsheet is leaked in a breach, or shared outside the company, those accounts are compromised. If you send passwords in Slack, the recipient could save a screenshot of your message, or paste the password into an unsecured document. Sticky notes aren't safe either, as they can be lost or left in plain view. Creating password policies can help, but making it easy to follow those policies is key.
Use a password manager to share passwords
The safest and easiest way to share passwords is with a password manager like 1Password. You can also store and securely share credit card numbers, documents, notes, licenses, and more. 1Password is end-to-end encrypted, so your data is always protected, even in transit. The only way to unlock your passwords is with keys that only you have — your Master Password and Secret Key.
1Password can't see your Master Password, the passwords you save, or the websites you visit. Everything is private, because if we don't know these things, we can't use them, abuse them, or give them away.
Password sharing in 1Password
1Password features built-in password sharing, so you can organize and safely grant access to specific vaults. Permissions give you control over who can delete or change passwords.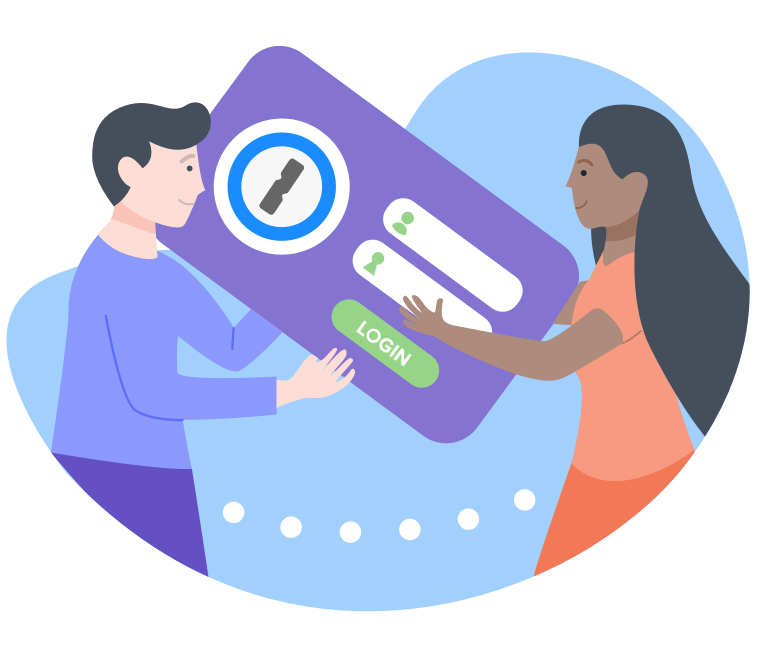 You get a private vault too, so it's easy to keep personal logins and information separate. 1Password makes it easy to share what you need to, and nothing else.
1Password Families
With 1Password Families you can securely share insurance information with your partner, or Netflix credentials with the whole family. Family Organizers can add or remove people from the account, and decide who has access to which passwords.
If you have a visitor, you can invite them to join your 1Password Families account as a guest. This gives them limited access to a selected vault, so sharing the Wi-Fi password is quick and easy — no more scrabbling for bits of paper.
1Password Business
People share passwords at work — a lot. According to a study conducted by SurveyMonkey, one-third of those polled said they share passwords with coworkers. Yet, almost a quarter of survey respondents said they reuse passwords across multiple accounts, and only 12 percent said they use a password manager at work.
Again, there's nothing inherently wrong with password sharing — most of the respondents said it makes collaboration easier. Teams simply need a safe and convenient way of doing it.
1Password Business gives companies of all sizes precise control with fine-grained sharing settings. You can sort everyone into groups according to the level of access they need, and then create shared vaults for passwords and other important information. Vaults can be shared with groups who need them, and you can set specific permissions to control who can edit which items.
If you need to share a project with a client, or financial documents with an accountant, guest sharing controls can grant your guests temporary limited access when they need it, and revoke it when it's no longer necessary.
Like any skill, good password habits take practice. 1Password Business comes with free 1Password Families accounts for the whole team, so your employees can hone smart password sharing skills at home, too.