Although Microsoft Edge has been out for Windows for a few years, the beta version for Mac was only released in May. Microsoft Edge has been my go-to browser on the rare occasion I use a Windows PC, so I was excited to get a peek at how the browser, and 1Password, would work on my Mac.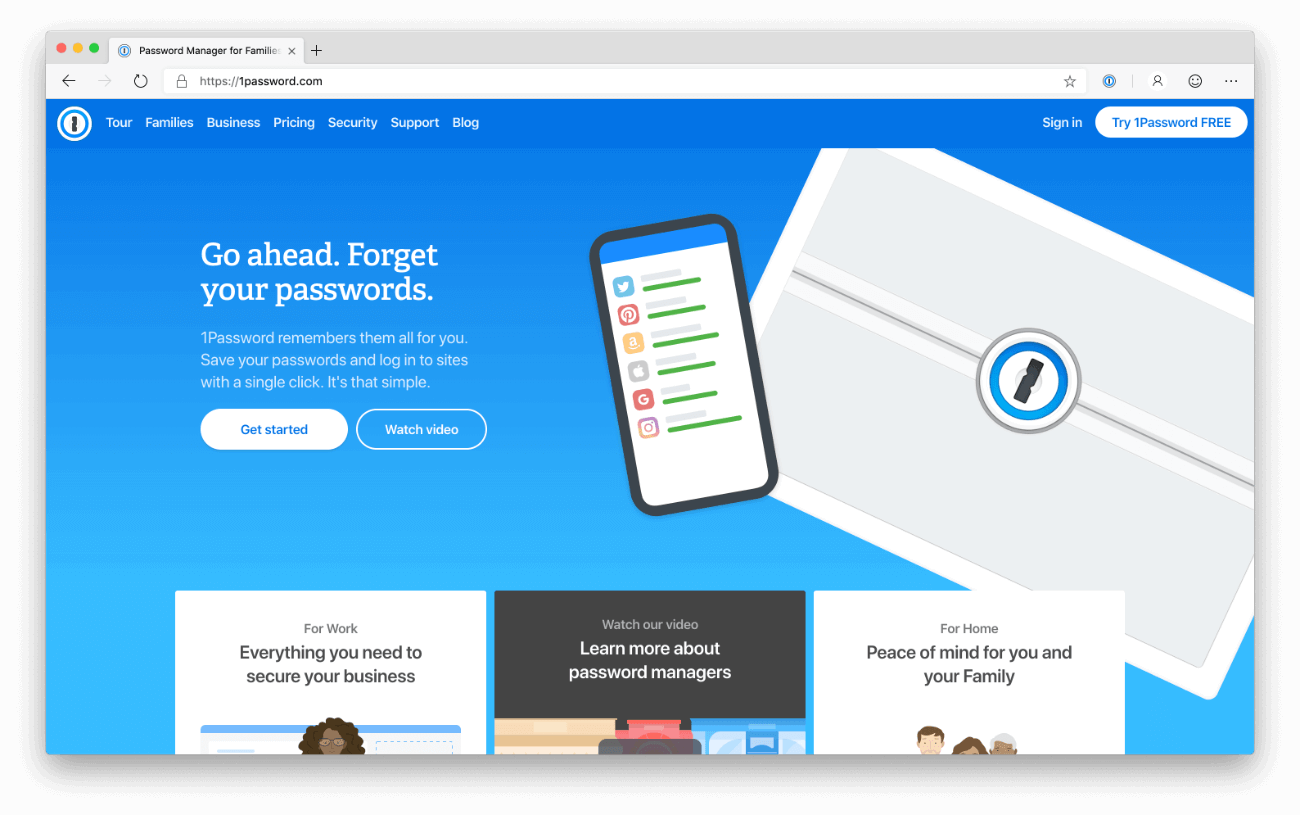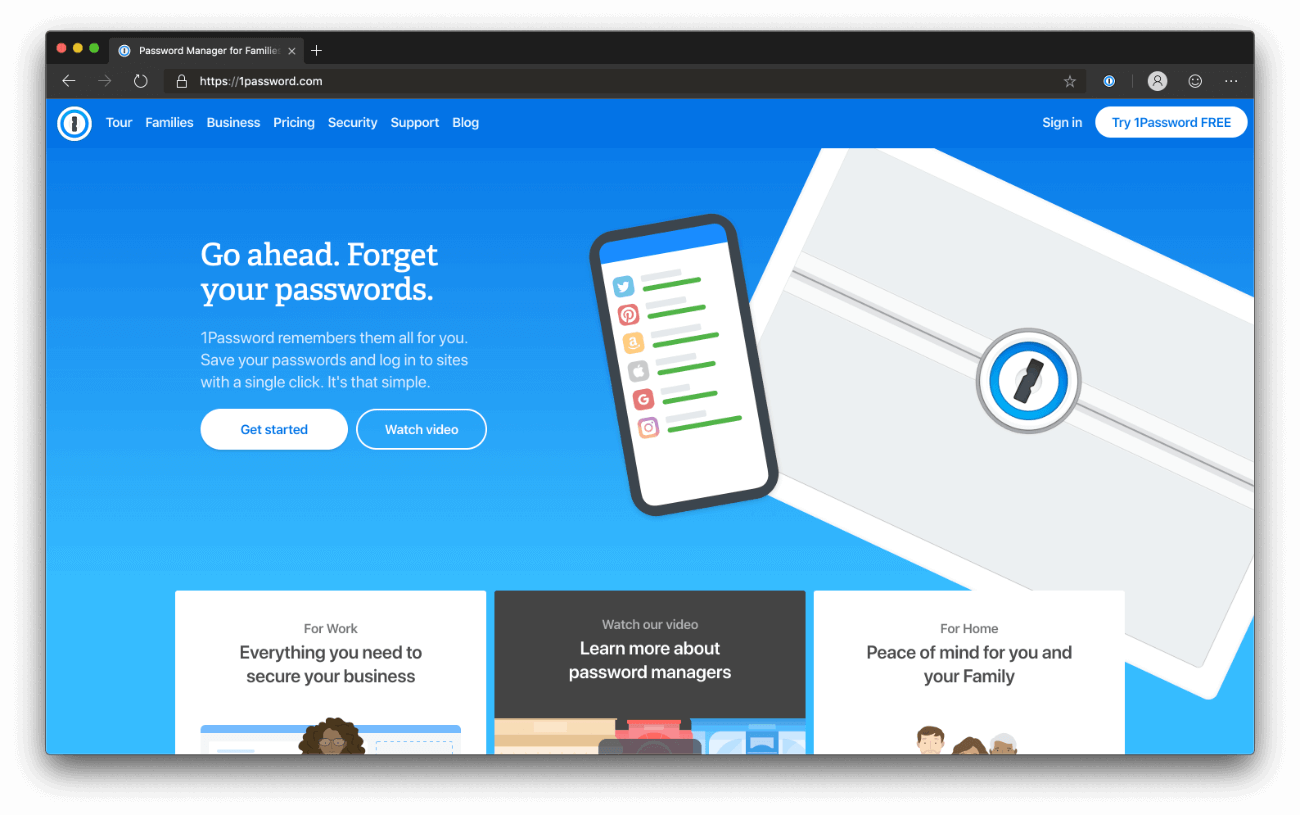 Solid as a rock
This new version of Microsoft Edge is built on Chromium, the same base that Chrome uses, making it more stable and reliable than the Internet Explorer of my early internet days. While it's still only in beta, it feels speedy enough that it could easily fit into my day-to-day workflow without slowing me down or dragging my tasks out.
And the best part is that on my Mac, Microsoft Edge not only looks like a native Mac application but it functions like one, too. All my go-to keyboard shortcuts work exactly as I expect them to, which means I don't have to move my mouse to open 1Password! With just a tap of the keys, I'm able to sign in and access my saved information.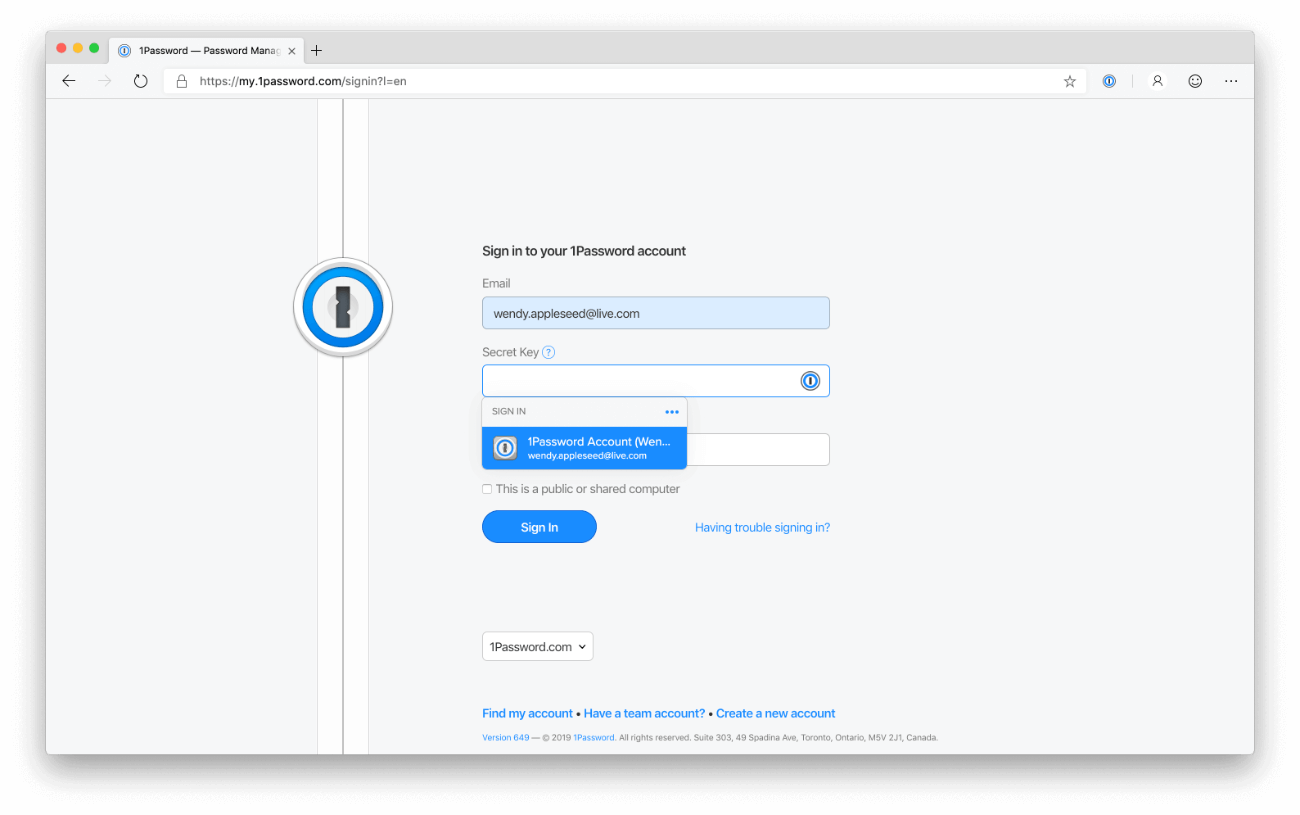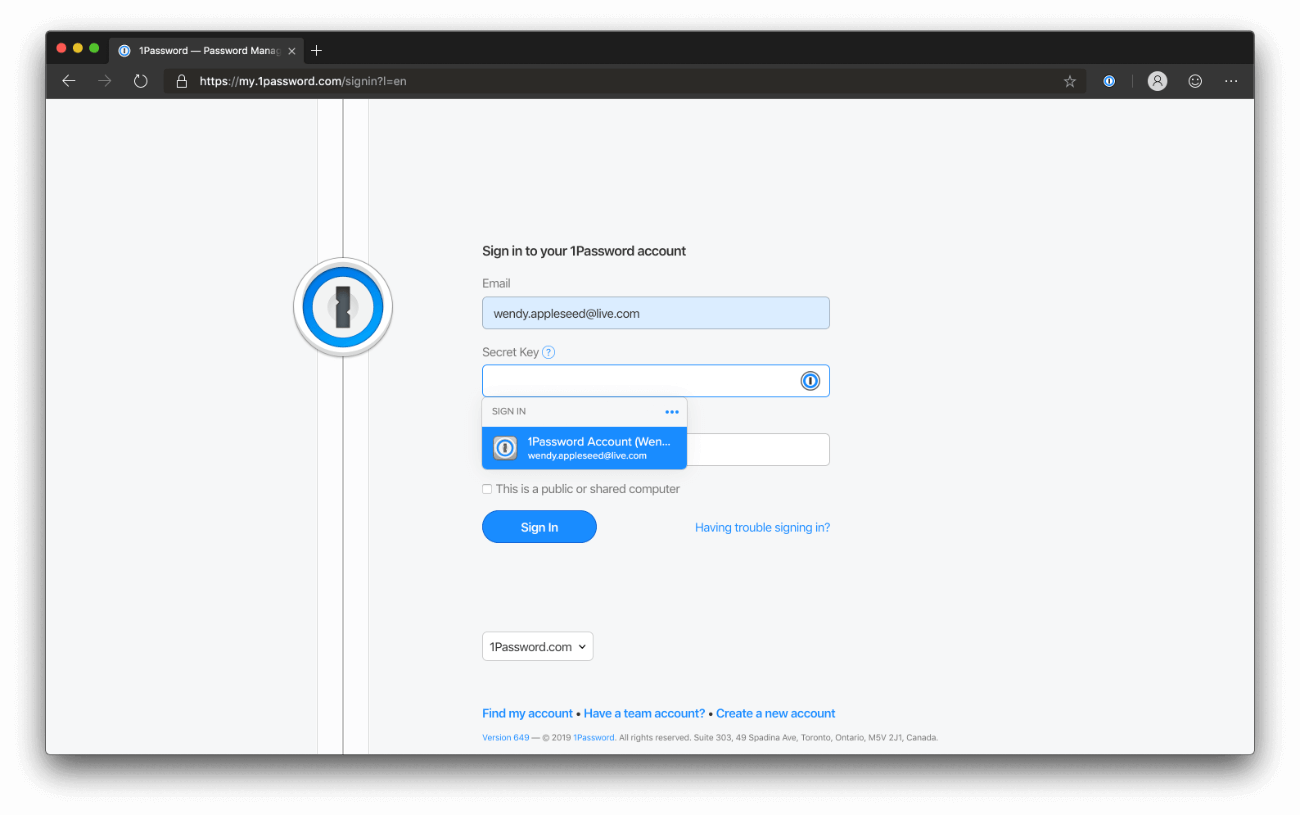 Keep it secret, keep it safe
It can be challenging to know and track how different companies use the data I share. I love that Microsoft Edge pulls all my privacy and ad-tracking settings into a single location: the privacy dashboard. I'm able to change the privacy and sharing settings as well as manage browsing data, clear search history, and even edit location data.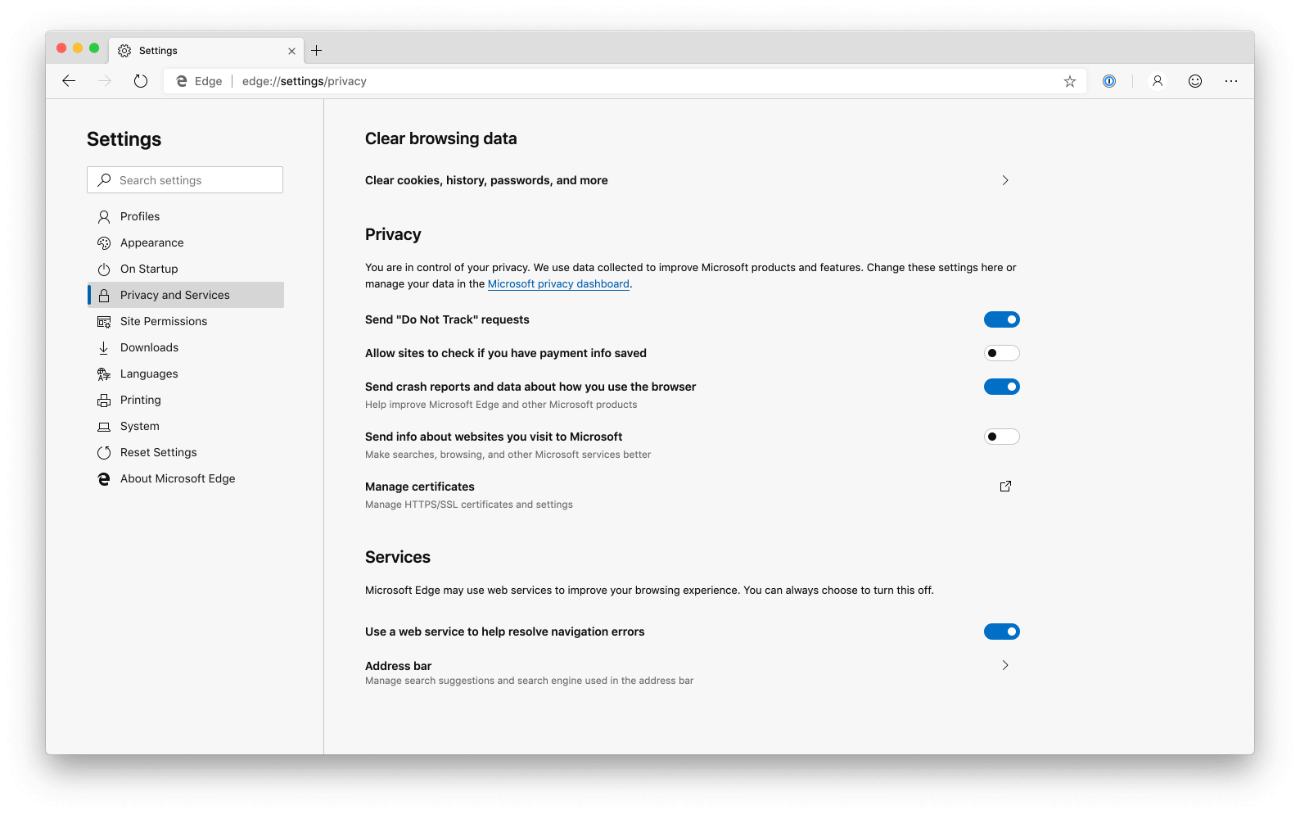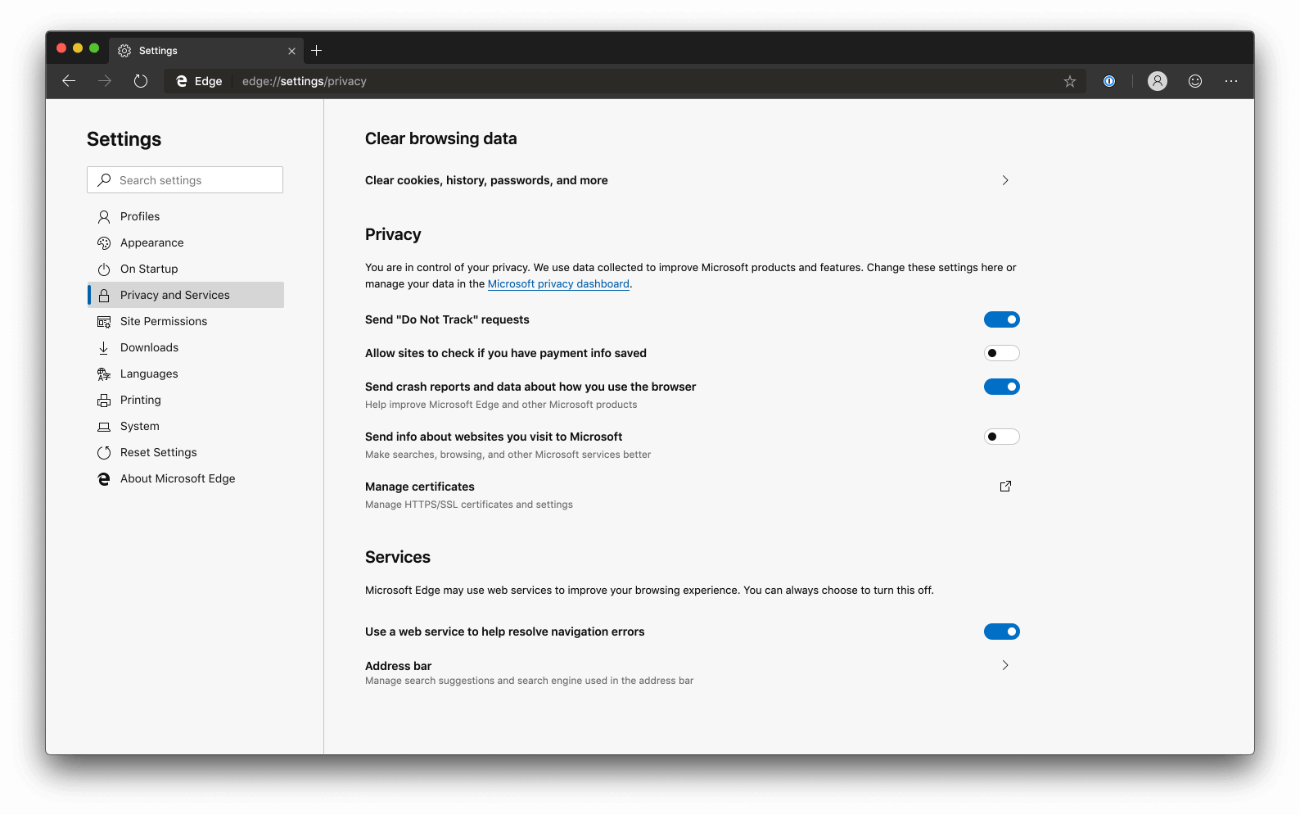 I know my passwords are safe in 1Password, but having this level of control over my browser data gives me even more peace of mind.
Join the dark side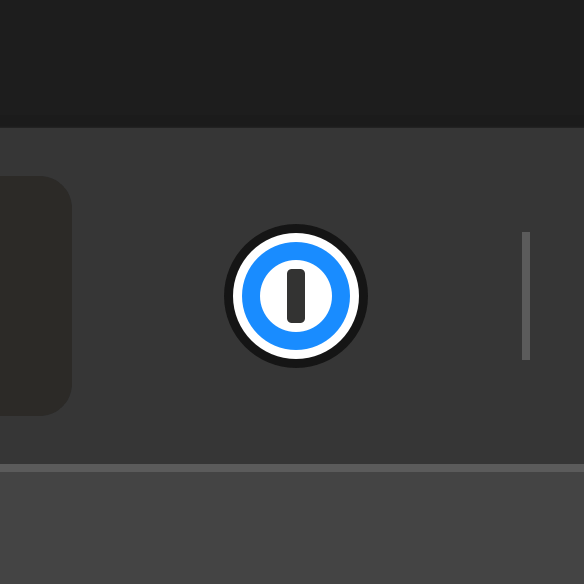 I'm a huge fan of Dark Mode on my Mac, and I love how sleek it makes the Microsoft Edge browser look. And it doesn't hurt that Dark Mode really makes the 1Password icon pop in the toolbar.
Of course, if you're more on the traditional side, the browser and icon look just as good in light mode too.
Right at your fingertips
Just like on Chrome, all the power of 1Password is right there in the toolbar. 1Password X automatically syncs everything to my 1Password account, so I can switch between browsers, operating systems, and devices without missing a beat or forgetting a login.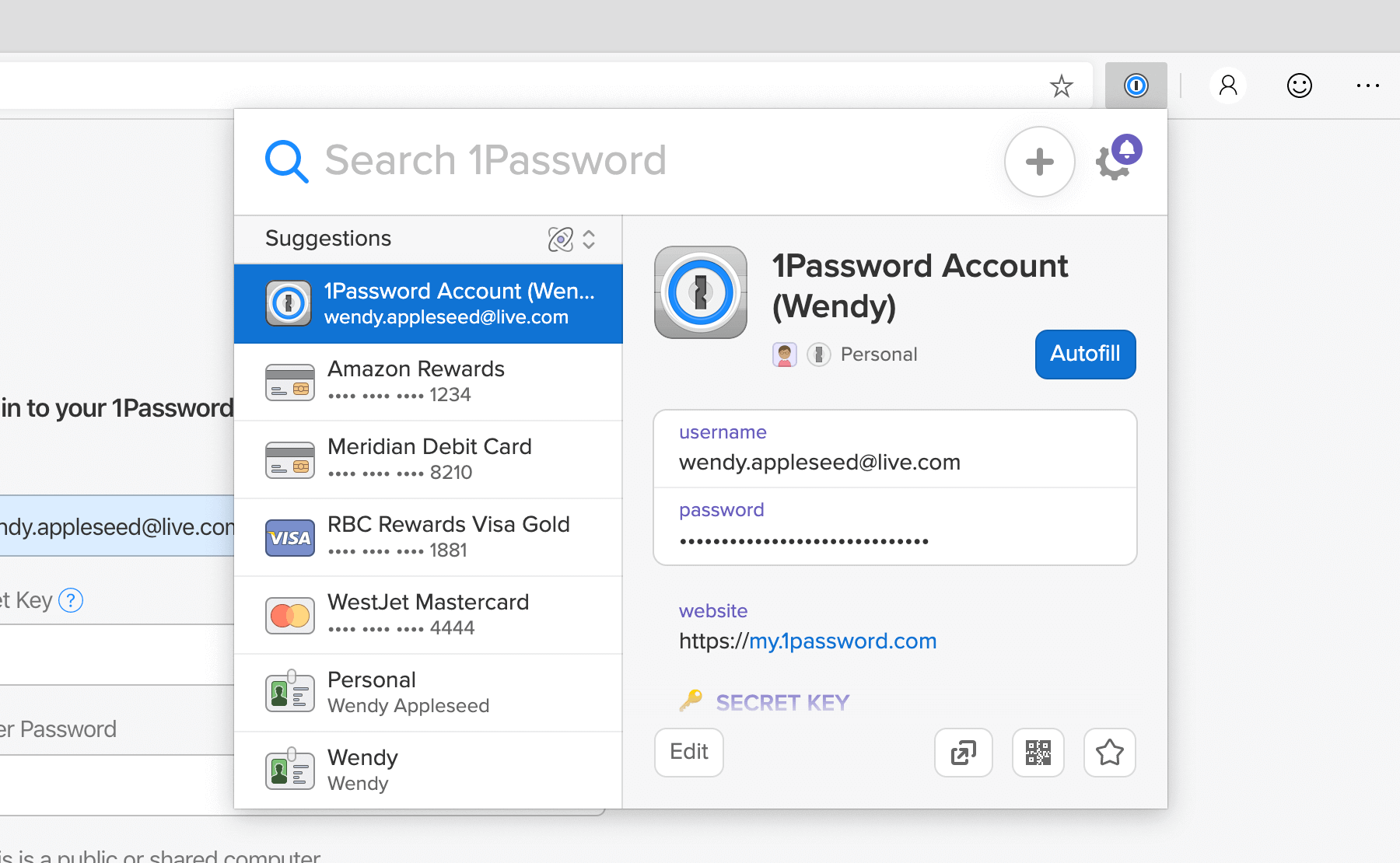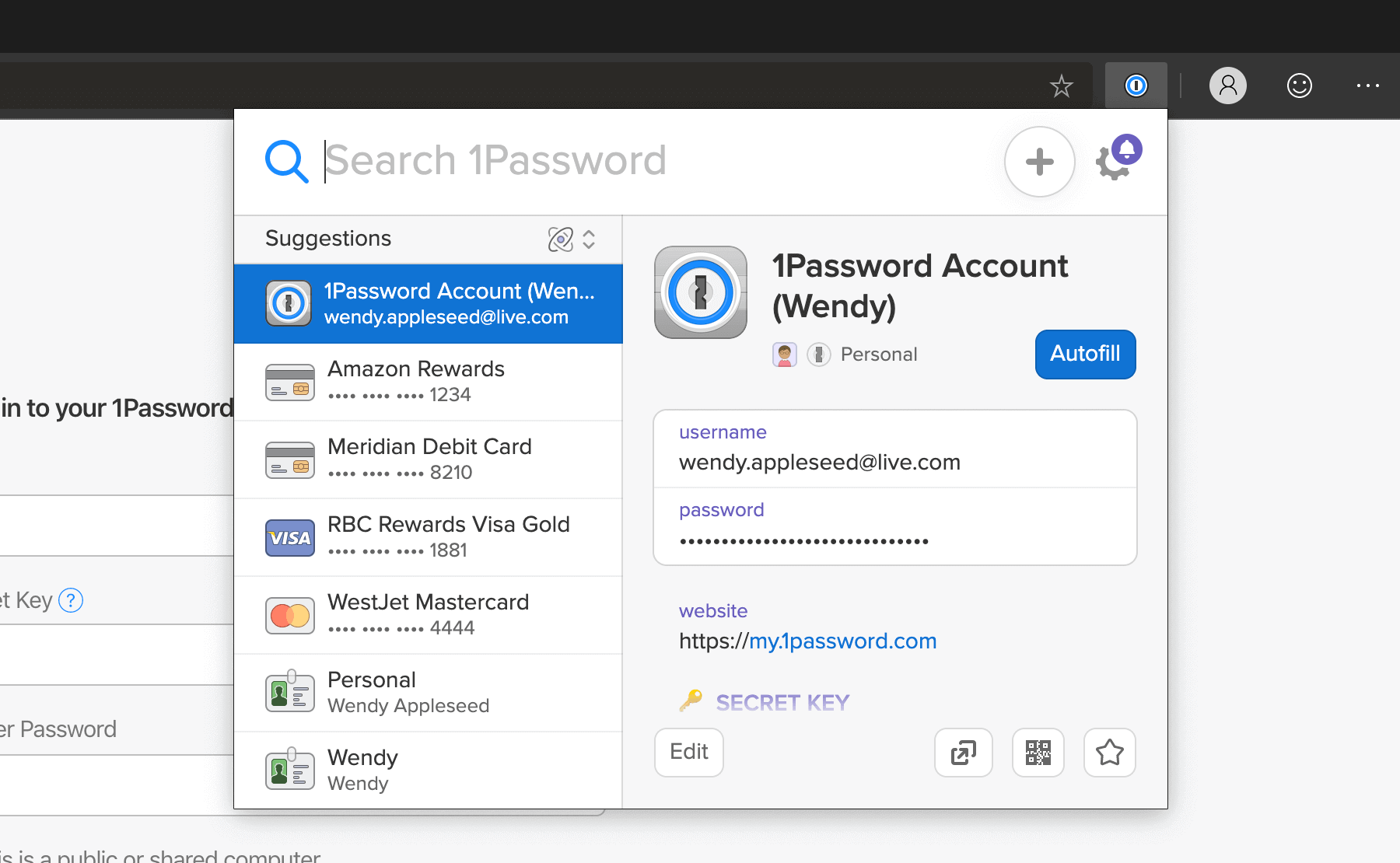 1Password X makes helpful suggestions as I browse the web, allowing me to painlessly sign in to accounts or fill credit card and billing information. If I need to create a new account, it pops up the password generator so I can create a complex and unique password. All with just a few simple keystrokes.
If you're using the Microsoft Edge beta for Mac, you can add 1Password X from the Chrome store, just make sure you've turned on the feature to allow extensions from other stores.