If you've just signed up for 1Password Business, this article will help you deploy 1Password quickly and easily, regardless of the size of your organization. However you choose to roll out 1Password, it can all be done remotely.
Contents
Step 1: Start small
It's a good idea to start with a small group of people so you have the flexibility to tweak your setup as you go. All businesses and their password policies vary, but here's some advice everyone can follow to get started: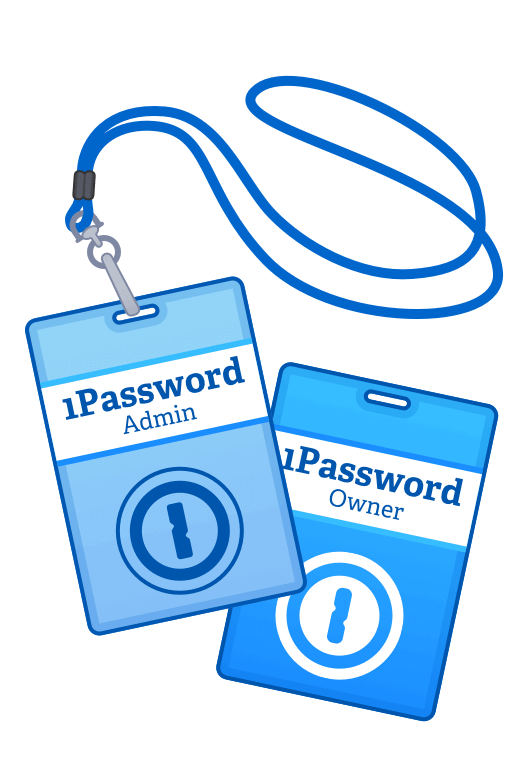 Add another owner. Account owners are the people with ultimate control of 1Password in your business. If an owner runs into access issues, only another owner can help out. So a great first step is adding another owner to make sure you don't lose access to 1Password. A senior and established member of your organization is usually a good choice. While you're at it, implement a recovery plan for your team.
Add a few administrators. We recommend inviting administrators before adding team members – a great reason being that administrators can add team members themselves. Administrators will probably do most of the overseeing of 1Password; they can do everything owners can except delete the team, manage owner access, or make changes to your subscription. Senior managers and technical leaders are good candidates.
And start with a small group. Start using 1Password with a small group of people so it's easy to course-correct if you need to reorganize the account. You can also hone the deployment process before you roll out 1Password company-wide. It might make sense to start with your IT or security team. And if you have 1Password fans on your team already, it may be a good idea to include them.
We've put together guides for administrators and team members to help them get started. 💁
Step 2: Scale
Once your first group is up and running with 1Password and you've optimized your setup, you're ready to scale, as fast or slow as you'd like. IBM provisioned 50,000 people in just 2 weeks – so if you want to deploy 1Password quickly, you absolutely can.
Provision with your identity provider. If you use an identity provider, the 1Password SCIM bridge is the way to go. You can connect 1Password to Azure Active Directory, Okta, or OneLogin to provision and deprovision users automatically, as well as add and remove them from groups.
Use a sign-up link. A sign-up link is another great way to get your team using 1Password quickly. You can share your sign-up link in a group chat, share it in the #announcements channel of your team communication app, or email it to everyone you want to invite.
See how to add and remove team members for more. 💁‍♀️
Deployment tips
Here are some extra tips to help rollout go as smoothly as possible:
Add data organically. There's no need for team members to add all their logins and other information to 1Password right away. It's often easier when people add and create passwords as they go using the 1Password browser extension. As well as making it easier to sign in to websites, the extension offers to save your account details as you use them, making it easy to add information to 1Password gradually.
Create shared vaults as you need them. Team members should use their private vault to store logins and information only they need access to. Meanwhile, shared vaults are a great way to securely share logins and other important information with the whole team – they're much safer than using email. You can also create additional vaults to keep your information organized, or to share it with specific members of your team.
Make the most of custom groups You can create custom groups based on projects, geographic locations, departments, functions, and even access levels. Groups make it easy to give specific people access to vaults, and you can even give them team-level permissions, like the ability to recover accounts.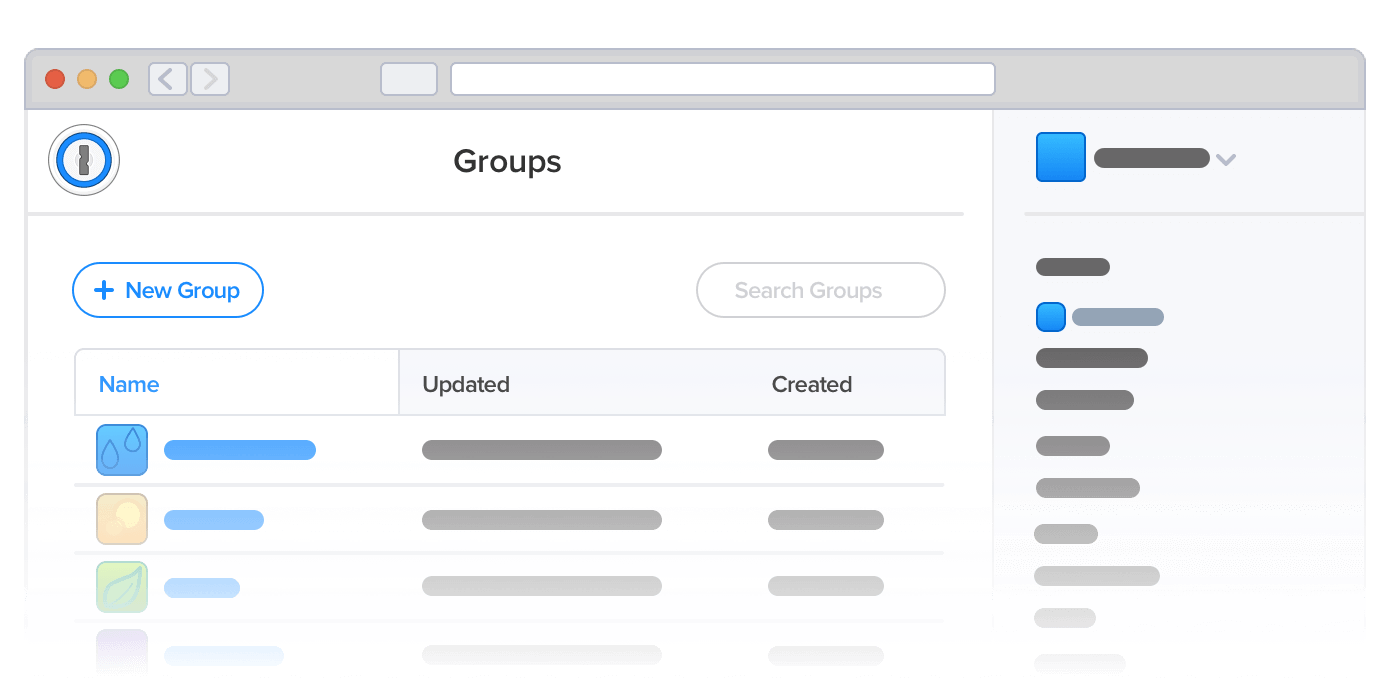 Note: If you're not sure which vaults and custom groups to use, you could look to your company's organizational structure for inspiration.
We're here to help
Should you need any help or advice along the way, we're here to help. Your customer success representative will be happy to assist, or you can go to 1Password Support or get in touch directly.