A big part of 1Password's mission is to make it both easier and safer for you to get things done every day, whether you're at home or at work.
Over the past few months, we've been hard at work making improvements to our apps and browser extensions so you can enjoy a faster, more consistent and convenient experience whenever you use 1Password.
Watch our video to see what's new in action, or read on for a rundown of what we've been up to.
Save new Items to the correct 1Password account
If you have multiple 1Password accounts, like one for home and one for work, 1Password will now automatically suggest saving it to the correct account based on the email address you use to create the new login. No more mixups!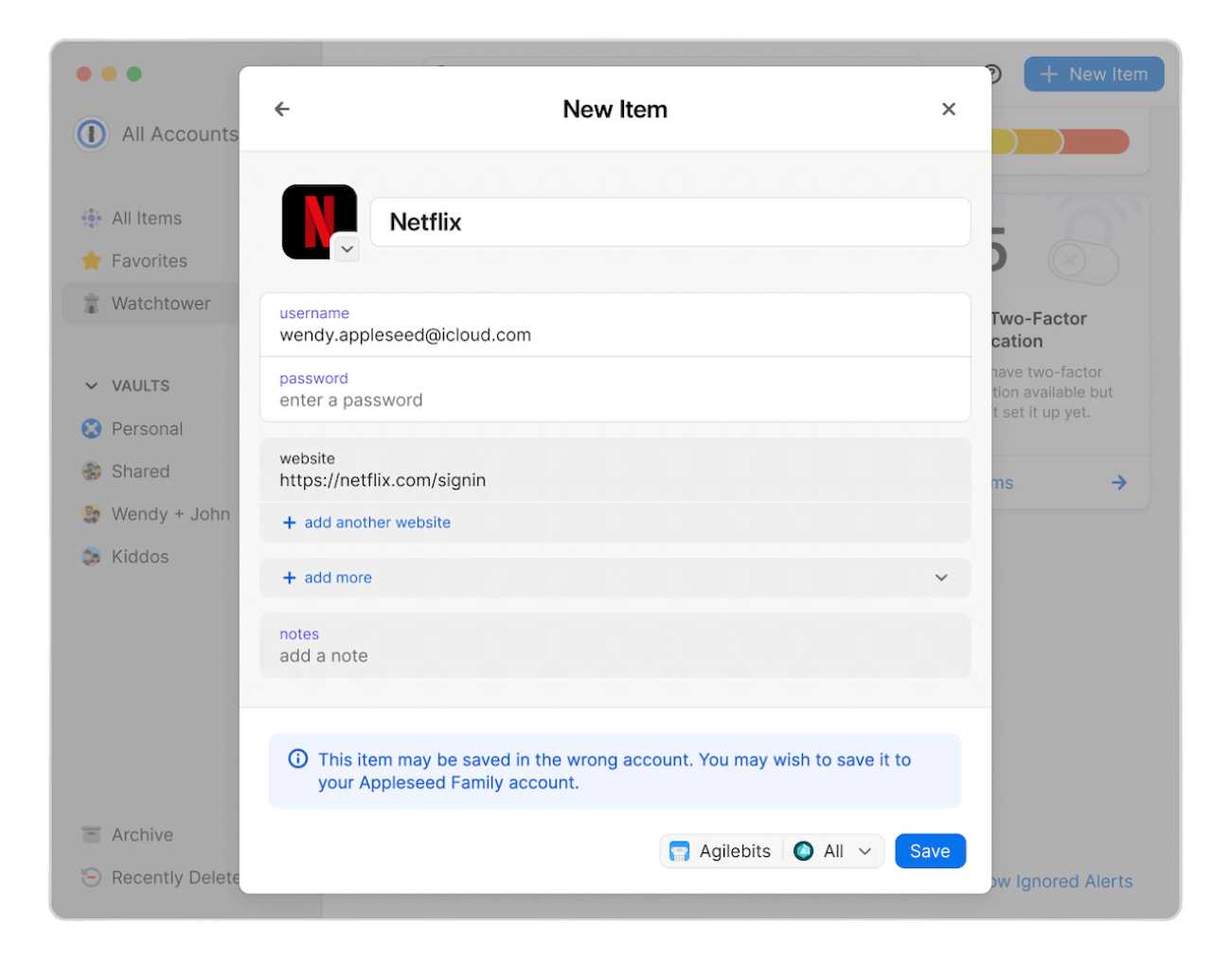 Plus, you'll now also see a Watchtower alert if a login may have been saved to the wrong account, so it's easier to fix even if some logins still do get misplaced.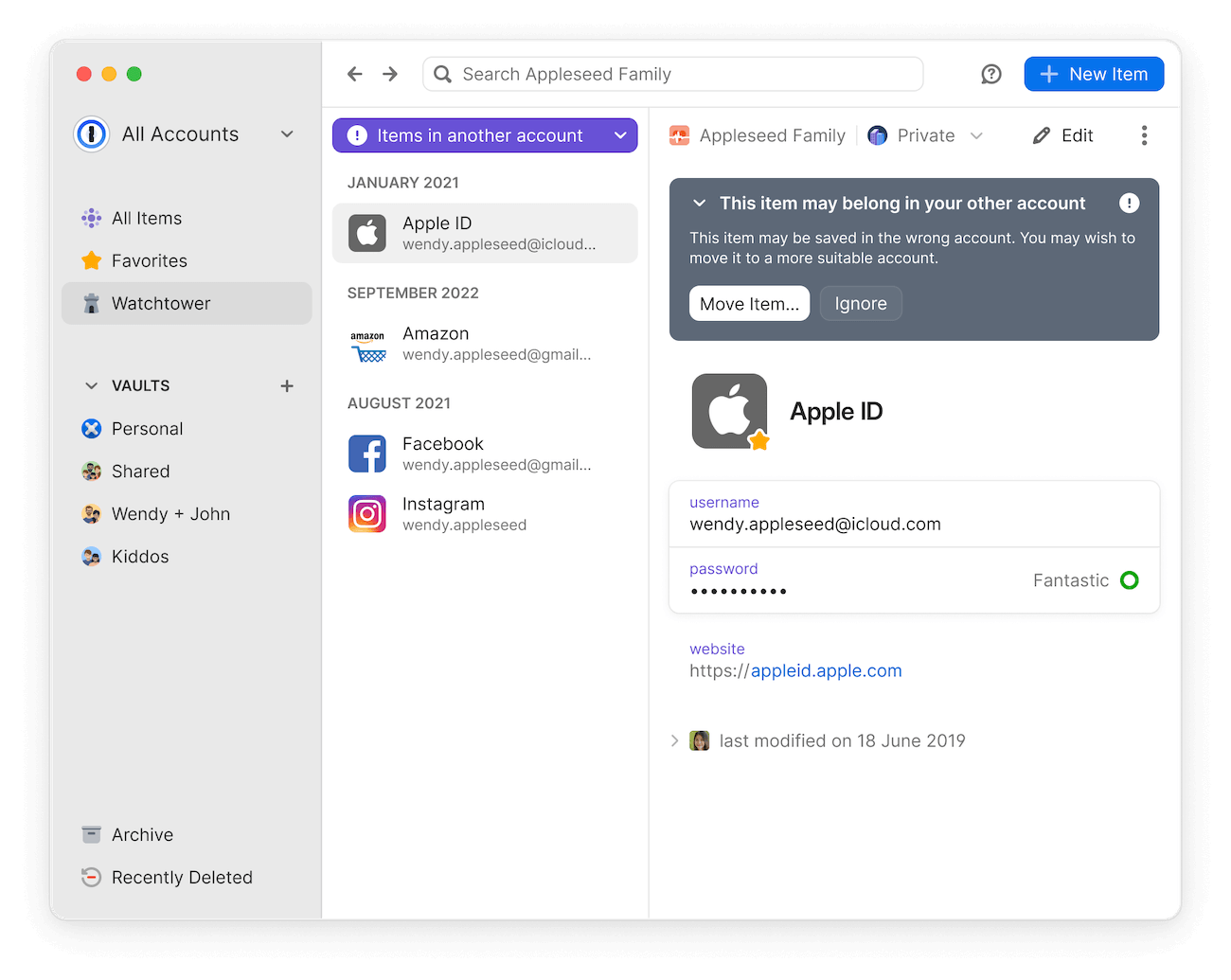 Manage accounts directly from the 1Password mobile and desktop apps
If you're a Family Organizer for a 1Password Families account, you can now handle common management tasks on the go by using the 1Password apps on any of your devices.
This means you don't have to sign in to 1Password.com to do things like add new people to your account, or to resend or cancel an invitation.
Read our recent blog post to find out more!
An enhanced browsing experience
We've simplified sign-ins for certain websites by eliminating competing authentication prompts. Regardless of whether you use a password, passkey, or third-party provider, 1Password seamlessly remembers your preferred sign-in method for each website, automatically logging you in with the right credentials on the first try.
Plus, 1Password can now autofill your name on websites, so you've got one less thing to type when you're filling something out.
Additional "Sign in with" providers
Right now, you can use 1Password to sign in to sites using common providers like Apple, Google, and Facebook.
Soon, we'll be launching support for additional providers, starting with Amazon and Discord this summer! If you use the beta version of 1Password in the browser, you can try these new "Sign in with" providers as soon as they're available.
Create, save, and sign in with passkeys
The latest beta of 1Password for your browser now includes a new kind of login: passkeys.
With passkeys, you can create, save, and sign in to your online accounts without relying on passwords. These login credentials don't need to be memorized, there's no such thing as a "weak" passkey, and they can't be stolen in a data breach.
Check out our recent blog post to get all the details!
Unlock a better experience
To take advantage of a more secure, streamlined, and accessible 1Password experience, all you have to do is update to the latest version of 1Password on all your devices. Plus, stay tuned for the next edition of 1Password: New features unlocked so you don't miss out on the latest features we have in store!
Streamline your digital life
Organize and secure all your online accounts with 1Password, the world's most-trusted password manager. Get started today with a free 14-day trial.
Try free for 14 days