1Password 7 was released over a year ago, and thanks to all the new features we've added since, there's never been a better time to upgrade. Let's take a look at what you get with the latest and greatest version of 1Password.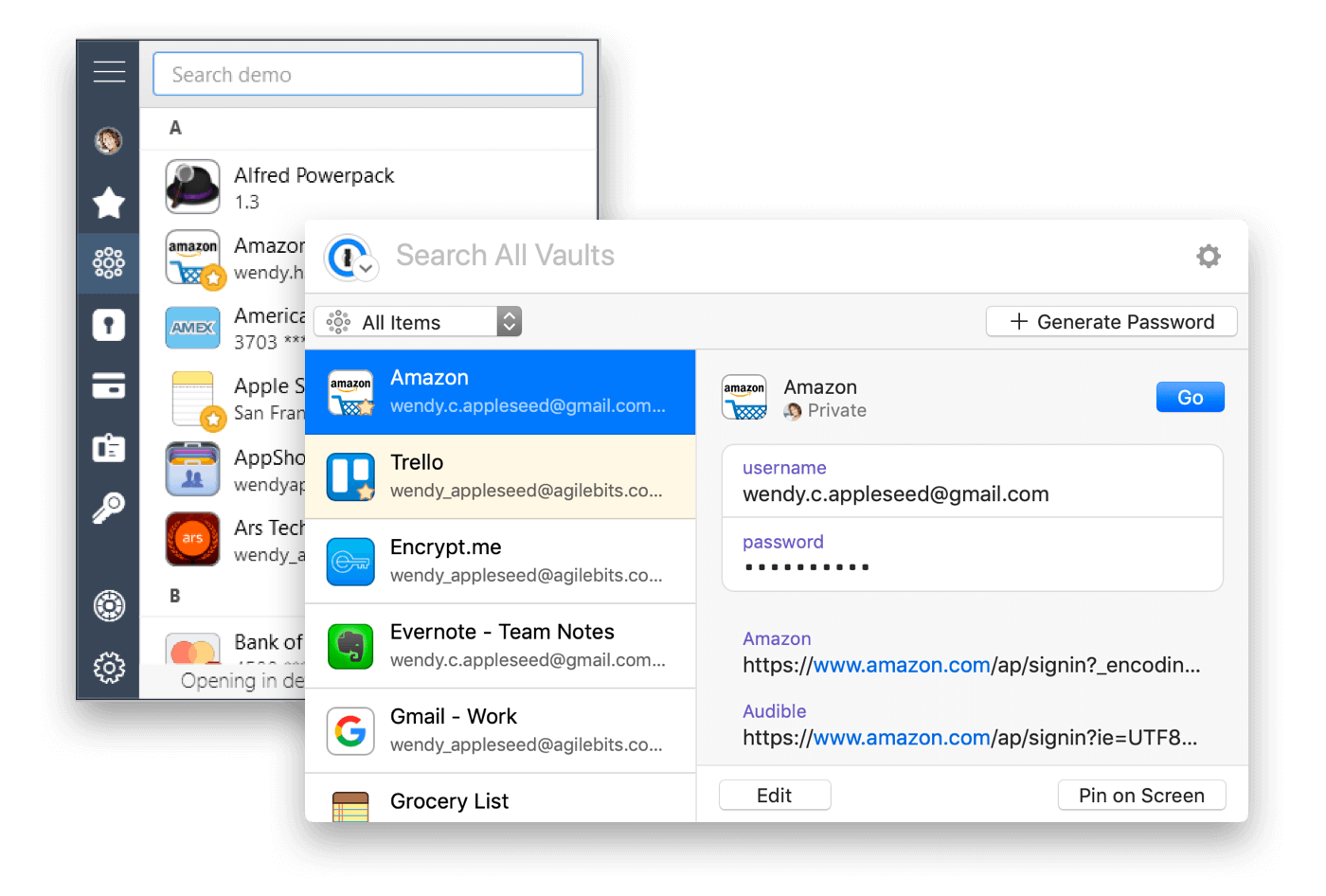 1Password mini
1Password mini has a beautiful new design in 1Password 7. Every pixel has been reimagined to give you more information and control, so you can keep all your passwords, credit cards, and other important items right at your fingertips. It still works in your favorite browsers, and now you can fill in apps with drag and drop. The new 1Password mini is available in 1Password 7 for both Mac and Windows.
Watchtower and security
Data breaches happen all the time. If you use 1Password 7, Watchtower alerts you if any of your passwords have been compromised and need to be changed. It also keeps track of expiring items (like credit cards or passports) and warns you of unsecured websites.
Watchtower even lets you know when you aren't using two-factor authentication on a site that supports it.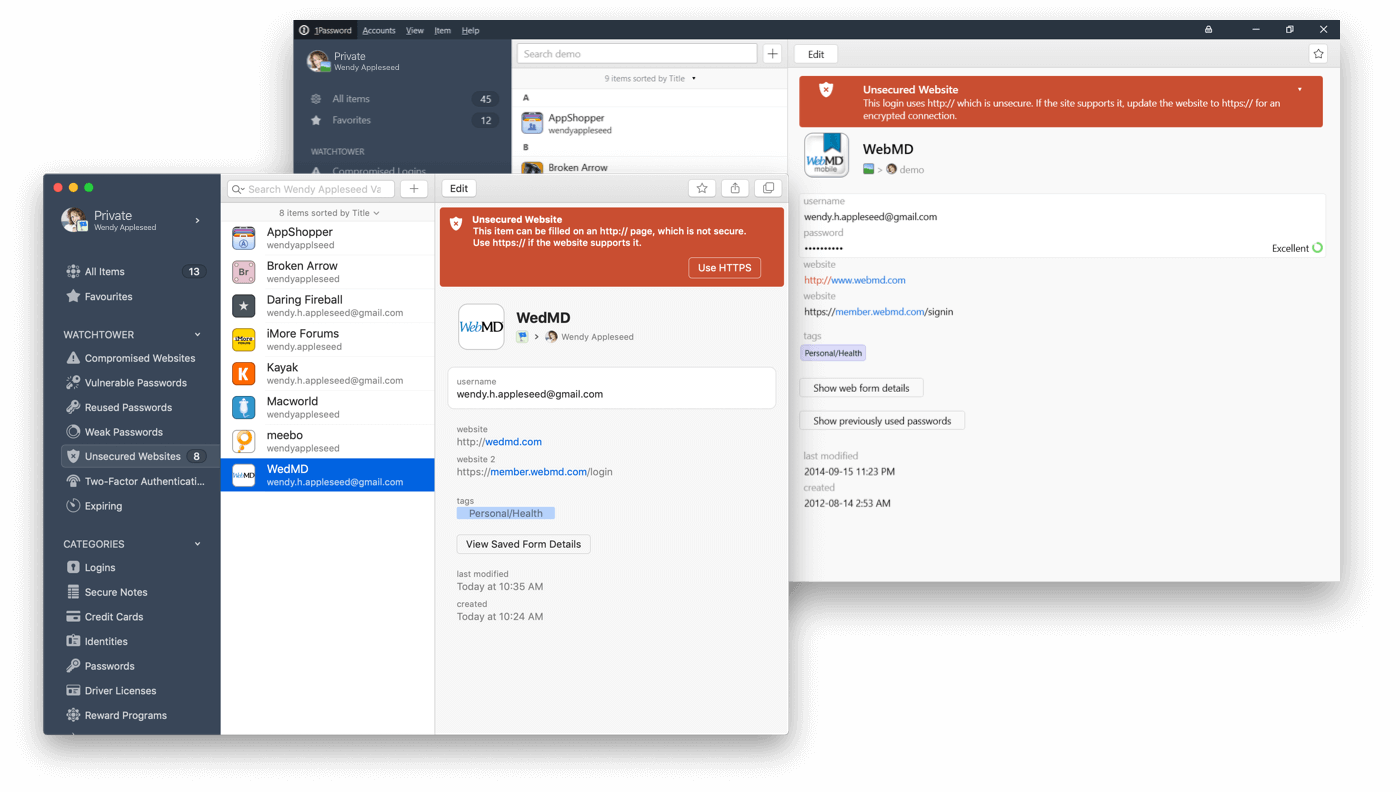 Dark Mode
1Password 7 for Mac supports Dark Mode, and because 1Password 7 populates icons to make it easy to find the login you're looking for, you're in for a real treat. The colorful icons really pop against the dark background. You can download the latest version of 1Password for Mac now.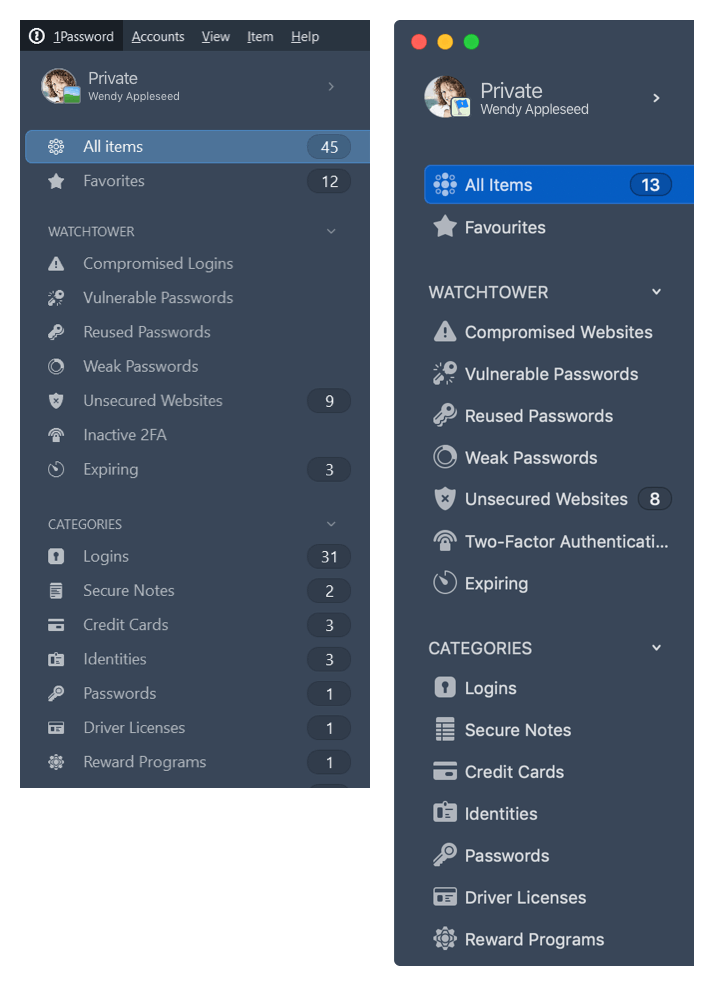 Preparing for Safari 13
If you're still using 1Password 6 with Safari, you'll need to either upgrade to 1Password 7 before macOS Catalina comes out later this year or switch to another browser. Regardless, there's a lot to love about the latest and greatest 1Password release. Learn more about upgrading.
Faster and more streamlined
In 1Password 7, both the Windows and Mac apps were completely rebuilt to give you the most powerful and streamlined 1Password experience ever. We also redesigned the sidebar to show you all of your accounts and vaults with a single glance.
Organization and productivity
1Password 7 is perfect for organization junkies. From customized keyboard shortcuts to support for nested tags, you can make 1Password 7 work the way you need it to.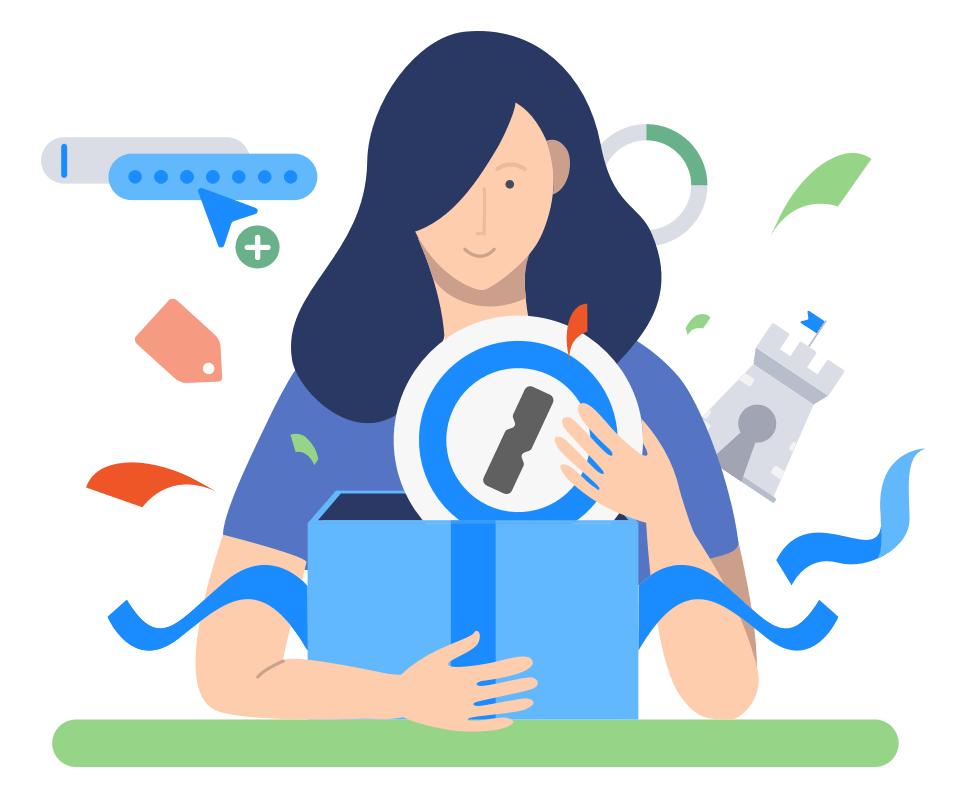 Upgrade now
If you have a 1Password membership, 1Password 7 is included in your subscription. You can download it for Windows and Mac.