Have you ever wondered what it's like to work at 1Password? Or wanted to know the career paths that other people followed before taking a job here? You're not alone!
In this blog series, we're sharing what it's really like to work at 1Password. To do this, we sat down and talked to team members from across our more than 800-strong organization, including engineering, human resources, and customer support. You'll learn about the journeys that each person took to 1Password, as well as their their current role and day-to-day responsibilities.
Today, we're chatting with Mark-Shane Scale, Team Lead for Customer Support at 1Password!
Why did you join 1Password, and how did you end up here?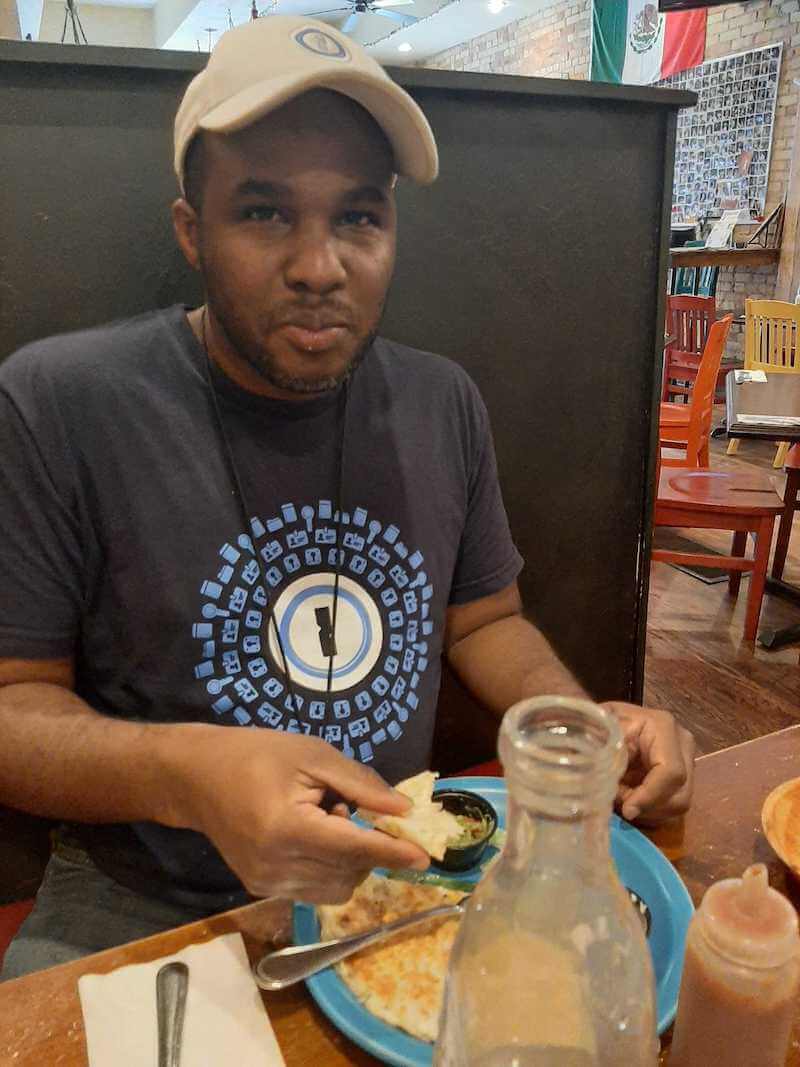 In February 2019, I attended a job fair at a small Canadian city mall. Armed with my resume and cover letter, I was set on talking to three businesses, and I wanted one to be a technology company. That day, I met a hiring manager and one of the founders of 1Password.
I knew nothing about 1Password until I saw the company listed at the job fair, so I went up and asked some questions. The more I learned about 1Password at the job fair, including its ethics towards employees and customers, the more I was attracted to working there.
What's your current role, and what are your day-to-day responsibilities?
I recently became a team lead but my previous responsibilities as a customer support specialist involved:
Helping newer members of the team learn how to speak to our customers and address their problems and concerns.
Answering complex questions from our customers via email with compassion and empathy. That included giving solutions to problems or issues customers may have been facing.
Actively helping other team members by answering their questions. Reporting major issues customers were facing and their suggestions for future features.
Reading computer-generated reports, referring to company documents, and asking questions to find all the information needed to give customers correct instructions and information about problems they were facing.
What attracted you to the company?
First, it had been a dream of mine to work in technology. Another attraction was that I got the opportunity to do what I love – helping others – via email, as opposed to phone or video support. It means I don't have to be conscious about how I look or sound, or whether I've fumbled over my words. Instead, I can take my time and double check my assumptions before replying.
"I like the challenge of asking questions and then putting the answers together, almost like completing a puzzle."
When I applied, 1Password had an office in a small city in Ontario. I had just moved to that part of the province, so I was looking forward to getting to know folks there who lived there too. While the pandemic affected this, I'm now grateful that I've had the opportunity to work from home. I love that 1Password offers the flexibility of remote work and also lets me choose the best time I can work based on my own schedule.
What is your favorite part of your role?
My favorite part of my job is troubleshooting. I like trying to answer customer problems in as few email exchanges as possible by asking questions and using "if/then" statements. I like the challenge of asking questions and then putting the answers together, almost like completing a puzzle.
What keeps you motivated in your role?
If I can troubleshoot and keep customers happy, I'm happy. I love when a customer submits a glowing review of my support, and get a thrill when they send a reply thanking me and confirming that their problem is now resolved.
I'm also so happy with the benefits of working at 1Password, and the many amazing online events I can attend like AGConf - our annual conference - and other virtual social events.
Editor's note: This interview has been lightly edited for clarity and brevity.
Want to work for 1Password?
Browse our current job openings to see if there's an opportunity that matches your career goals.
View our open positions