Coming to iOS later this week and available today on macOS, Windows, Linux, and Android, manage invites, guests, and more – all directly from the 1Password app.
We're making it a lot easier to protect and organize you and your loved ones' online lives. You can now take care of some of the most common administrative tasks right from the 1Password app on your phone or computer instead of signing in to 1Password.com.
What's new
Managing your 1Password Families membership just got a lot more accessible no matter where you are. As a Family Organizer, open the 1Password app on any of your devices and navigate to Manage Accounts… from the menu. You can now:
Invite people to join your Families account
Ready to share passwords with your new love interest or roommate? Quickly send out an invite from the 1Password app to new members or guests. Plus, you can also confirm or reject any new members who are listed under Waiting to be confirmed.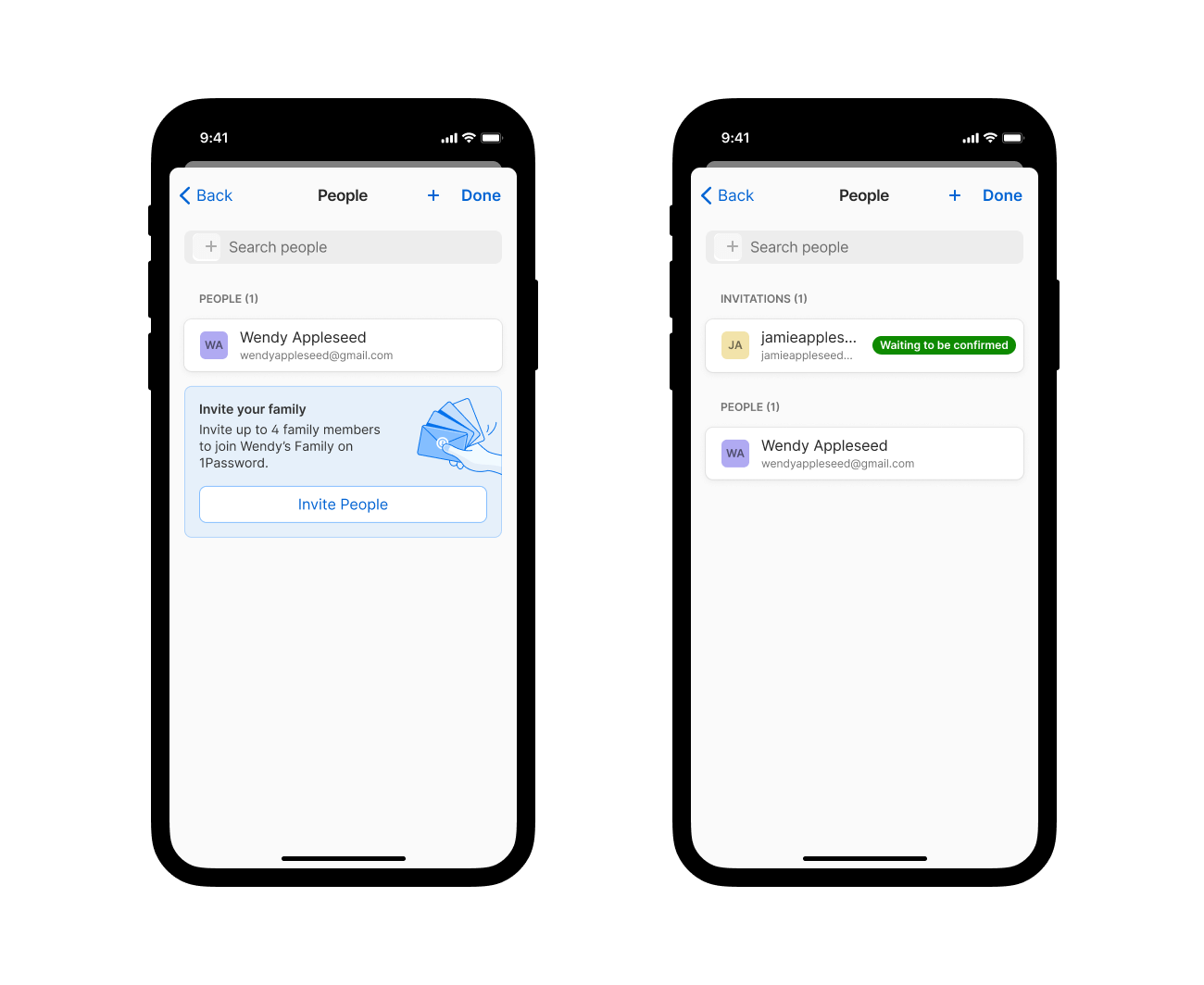 Check the progress of account invitations
If you're wondering why someone hasn't accepted your invite yet, you can now see if you need to give them a little nudge by checking the status of any pending invitations, or choosing to resend or cancel them.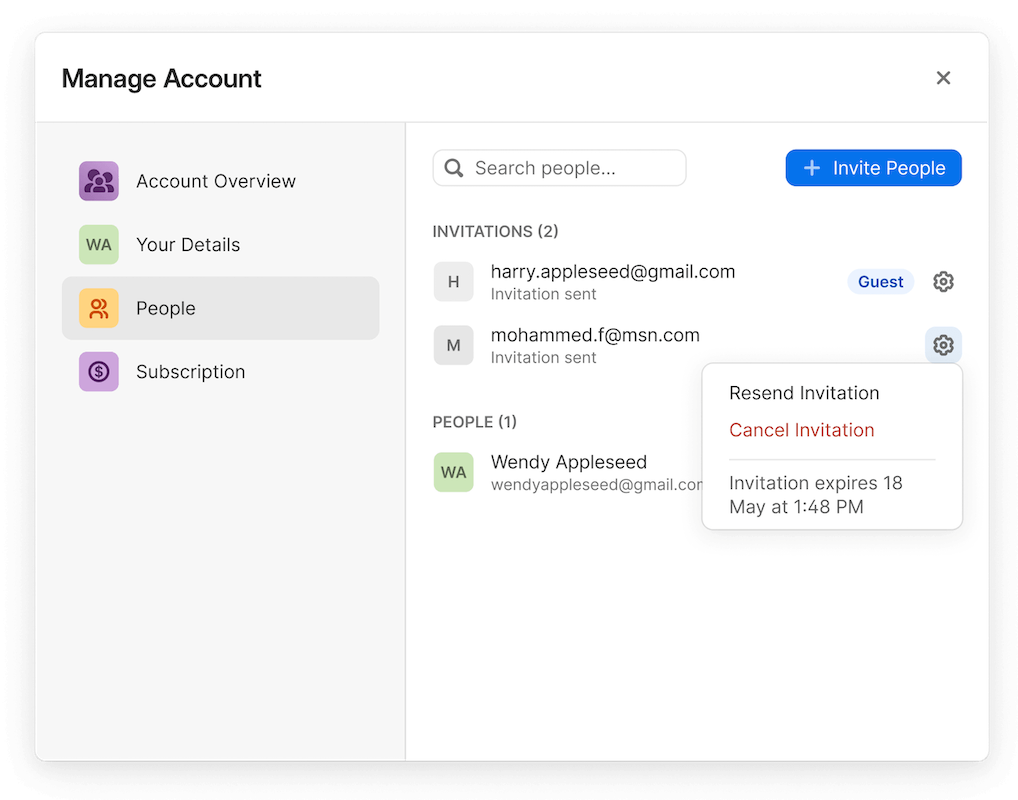 See the status of all members in your account
Need a reminder if you started the account recovery process for a family member? You can easily check the status of all the members in your 1Password account, including Guest, Suspended, or Recovery started and Recovery pending.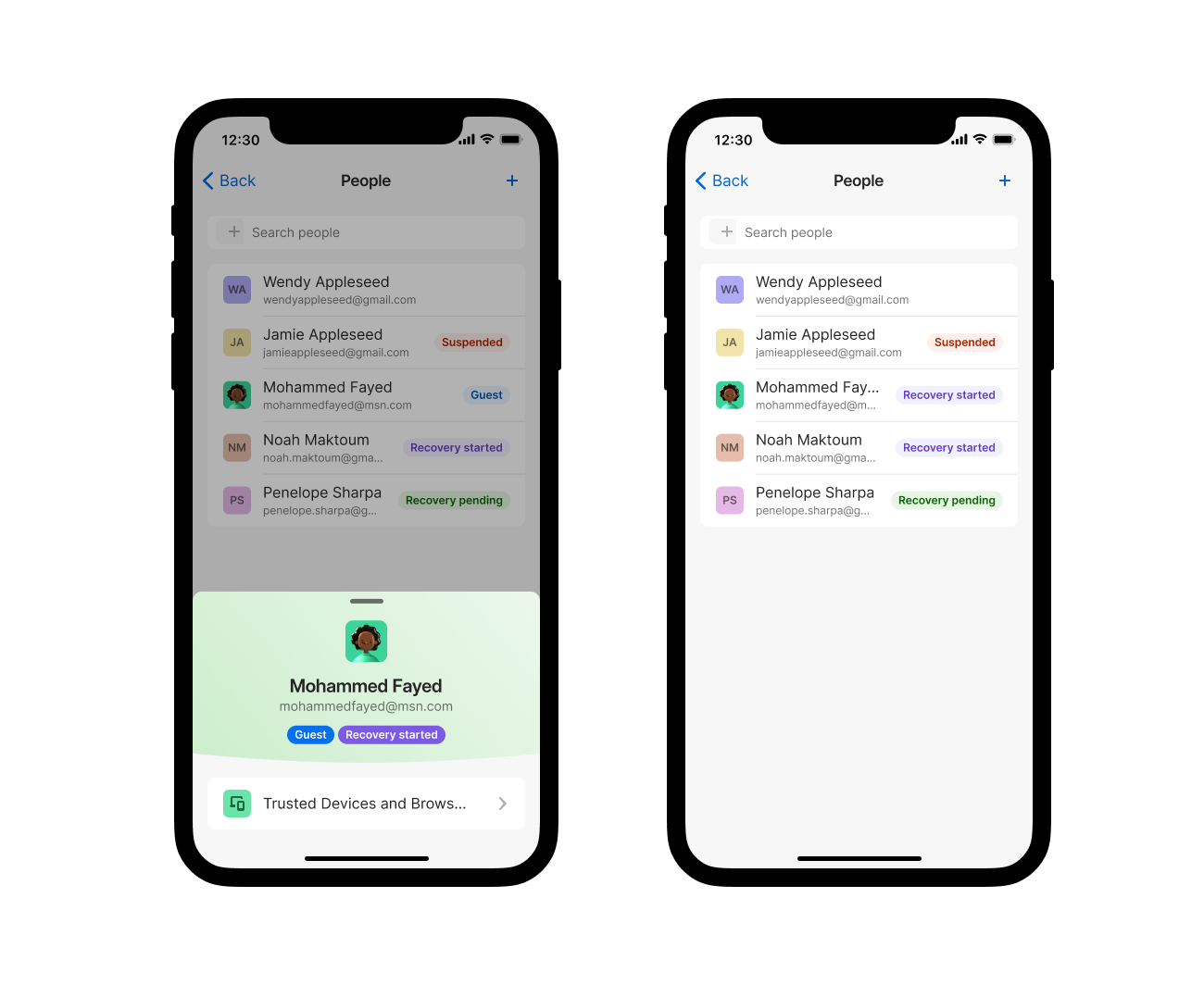 See a list of your trusted devices and browsers
If you want to see a list of all the devices and browsers your 1Password Families account is being accessed on, you can now do it right in the app.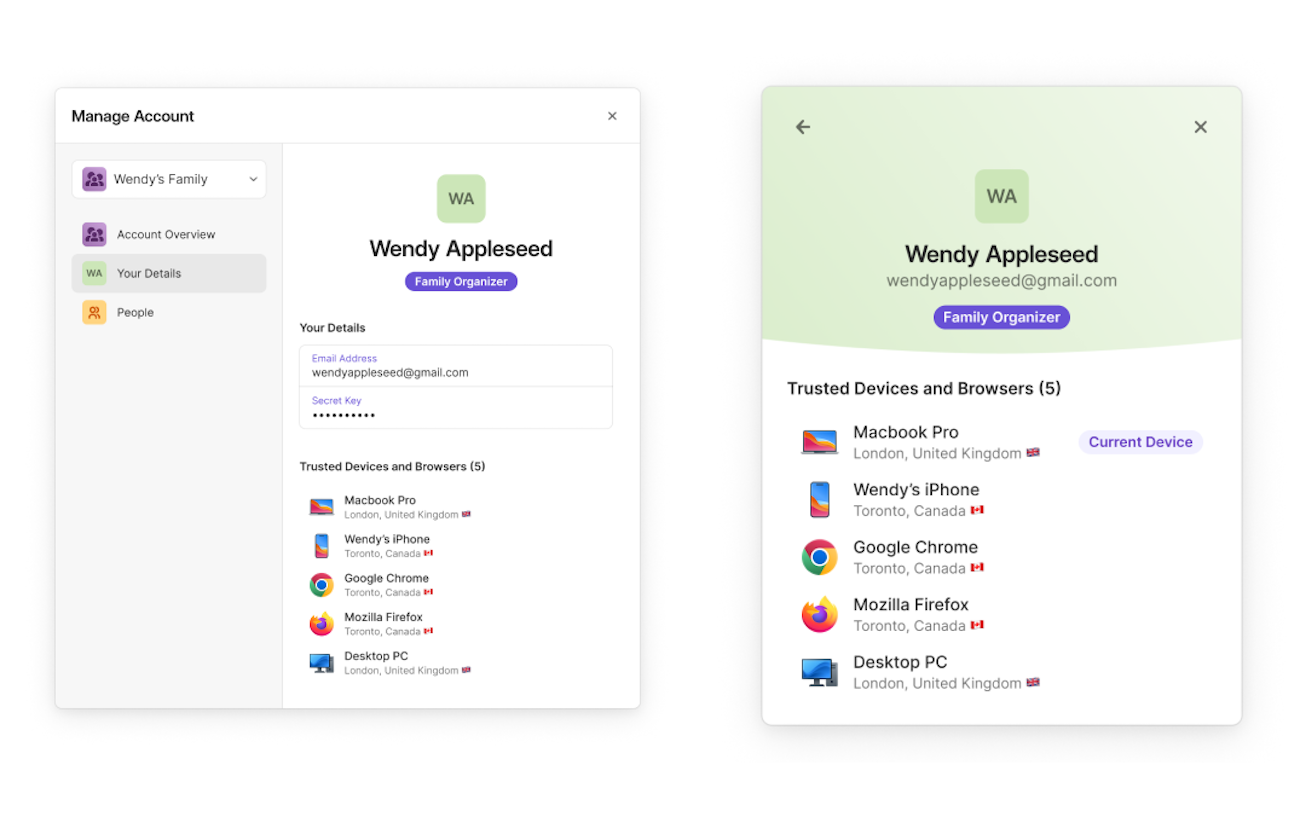 More control wherever you are
1Password is making it more seamless than ever to manage your security and keep your loved ones safe no matter where you are. From inviting a new guest to checking on trusted devices, with more power at your fingertips, you can now enjoy more peace of mind – without sacrificing convenience.
Streamline your digital life
Organize and secure all your online accounts with 1Password, the world's most-trusted password manager. Get started today with a free 14-day trial.
Try free for 14 days