One of the top requests we've gotten from teams using 1Password over the past few years is a way to see what items their team's been using. With 1Password Business, we've added item usage reports, a new tool for you to see how the people on your team are using 1Password.
Know what your team can access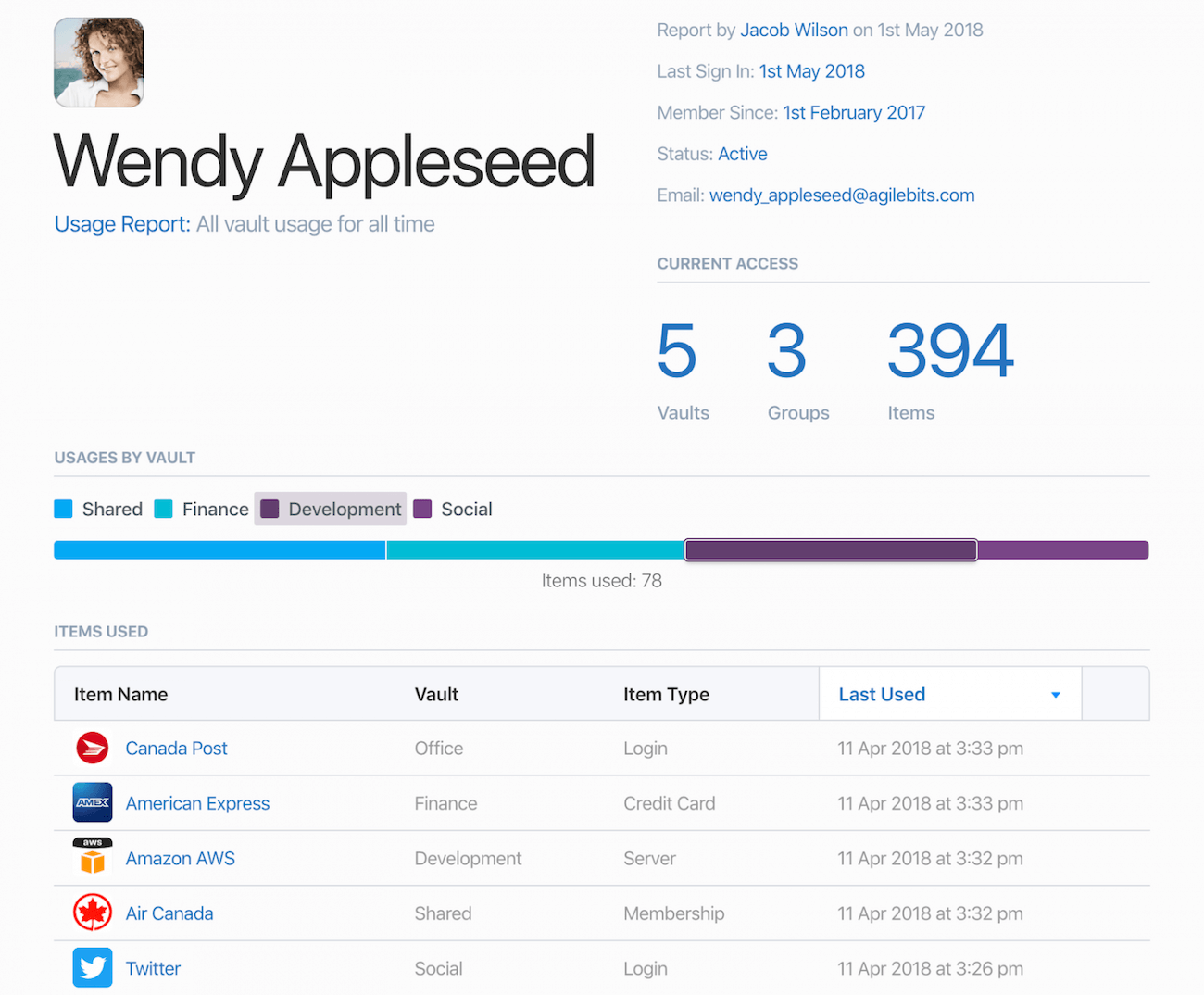 An administrator or owner on your team can create a report for a team member to see what items they've used, how many vaults and items they have access to, and more. To create your first report for a team member:
Sign in to your business account on 1Password.com.
Click People in the sidebar.
Click the name of a team member, then click Create Usage Report below their name.
We've designed reports to focus on the vaults that matter to you, so you'll see items from shared vaults in a person's report.
Know what's being used in your vaults

You can also create a report for a vault to see what people have been using in it. To create a report for a vault:
Click Vaults in the sidebar.
Click the name of a vault, then click Create Usage Report below its name.
The handy thing about creating a report for a vault is that you can see what has been used often in that vault. Sorting by item name gives you an organized list, and each item will be shown as a separate entry for each person who has used it.
Know what to do when someone leaves your team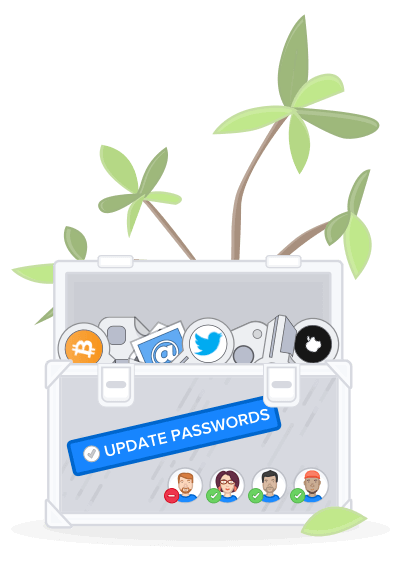 When someone leaves your team, you can suspend their account to revoke their access to vaults and items, then create a report to get an idea of what passwords you might need to change. Then you can click the item in the report and use 1Password to quickly change the password.
Keeping passwords in a shared vault in your team means any changes made to them will be available to the people who can access that vault right away. Then you can change the password to keep those accounts secure, and through the magic of shared vaults, everyone who needs that password will automatically get the new one so they can use it right away.
Start using reports
Usage reports are centered on the best part of any company: the people. They focus on the vaults someone has access to, as well as important dates, like when they joined the team or last signed in. And the best part is only the admins and owners of your team know which items and websites your team is using: we can't see any of that.
The goal of reports is to help you make better judgments about whether Emmett or Lorraine really need to keep access to those potentially high-value resources. And if they don't, you change their access to something that better suits them.
Learn more about creating reports in 1Password Business
This is only the beginning — we'd love your feedback on what else you'd like to see in the reports. Comment below to start a discussion or send us a message at business@1password.com to share some feedback.