Since 2015, over 30,000 businesses have signed up for 1Password Teams and discovered how 1Password can help them be secure while also increasing their productivity.
We've learned a lot by working with these companies and found that what works for a team of 20 doesn't necessarily work for a company of 20,000. So we got to work.
Today, I am thrilled to announce the results of that work: 1Password Business. 🎉

1Password Business provides the features you need as a larger team. It gives you the tools to protect your employees, secure your most important data, and stay compliant. Your administrators will love it for the control it gives them, and your employees will love how easy it is to use.
Control access and be compliant
GDPR, HIPAA, SOC2, PCI, PIPEDA… man, there're enough compliance requirements to make your head spin.
Thankfully, 1Password helps by keeping you in control of who has access to what. Each employee gets a place to store their private, work-related passwords. But there are times when passwords need to be shared. For those times, it's easy to share passwords with only the people who need them.
Fine-grained permissions – give employees exactly the access they need.
Custom Groups and Roles – organize your staff and their access.
Device Restrictions – limit where access is granted.
Managed Travel Mode – restrict employee access when travelling.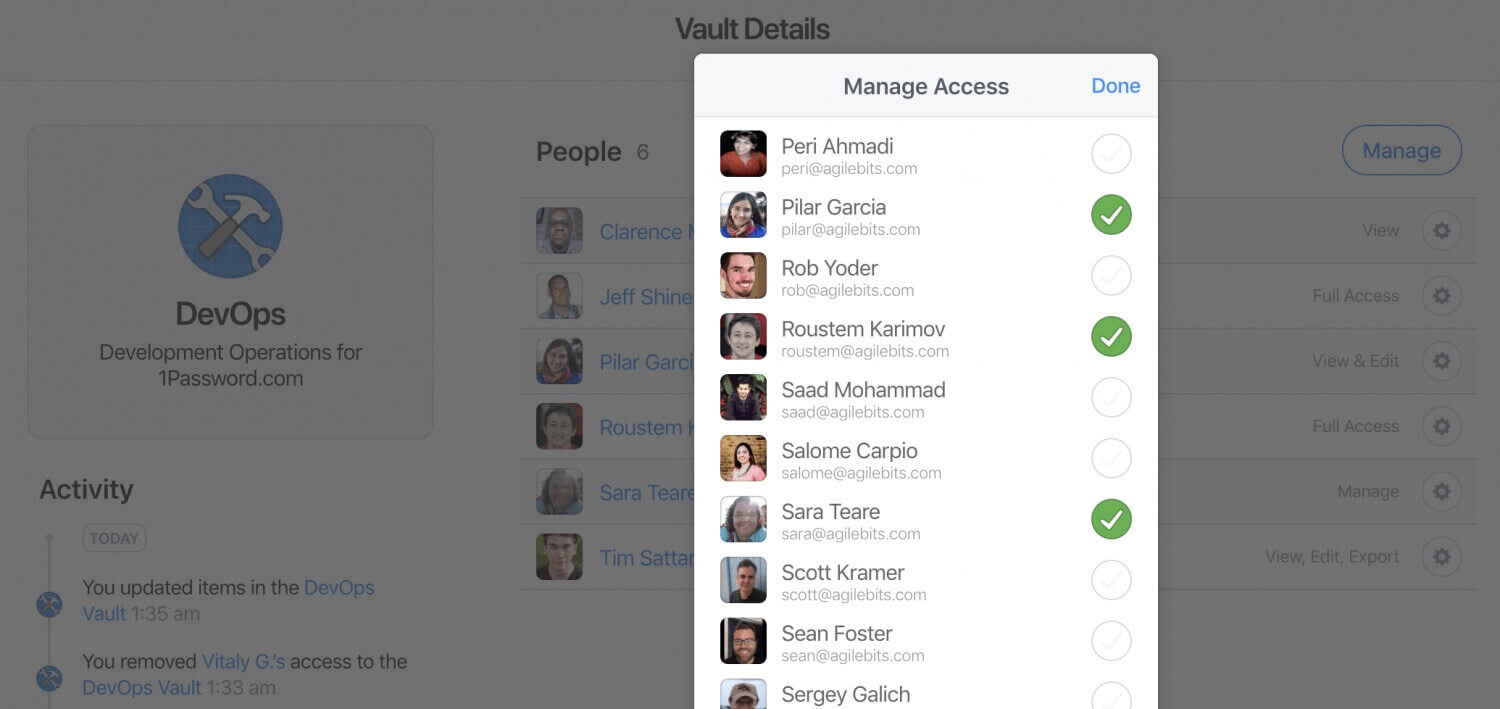 We ourselves are growing quickly and long gone are the days where everyone worked on every project. We are looking to hire another 100 people this year, and 1Password helps us stay compliant with our SOC2 regulations as we grow.
Automated provisioning
Sometimes you are growing so fast, or have gotten so large, that no matter how simple the onboarding steps, they just aren't fast enough. In these cases automation comes to your rescue.
Active Directory Integration – automate provisioning and de-provisioning.
Okta Integration – allow Okta to manage your team for you.
Command line Integration – integrate 1Password into your custom business flows.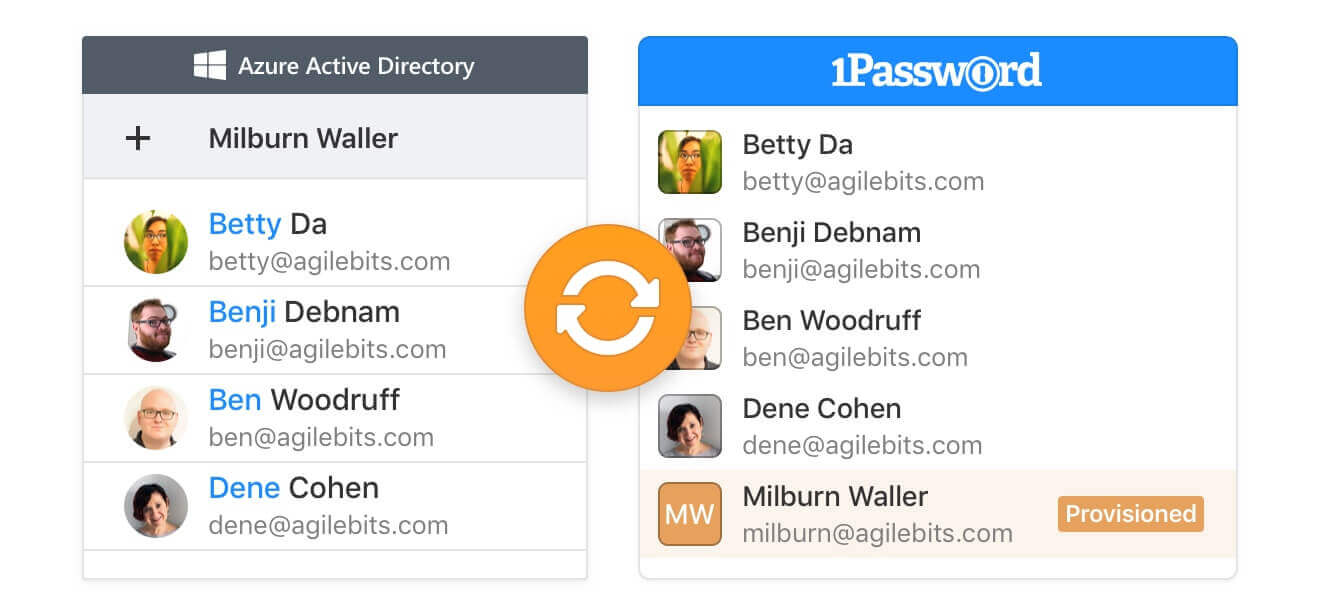 Now that we are starting to use Azure AD ourselves, onboarding those next 100 people should be a breeze. 😉
Adding a second third factor
1Password protects your passwords behind both your Master Password and your Secret Key. Now you can add yet another layer of protection with our multi-factor authentication (MFA) support.
Team members can turn on two-factor authentication to further protect their 1Password accounts. Or, if your company uses Duo, you can require its use for your entire team.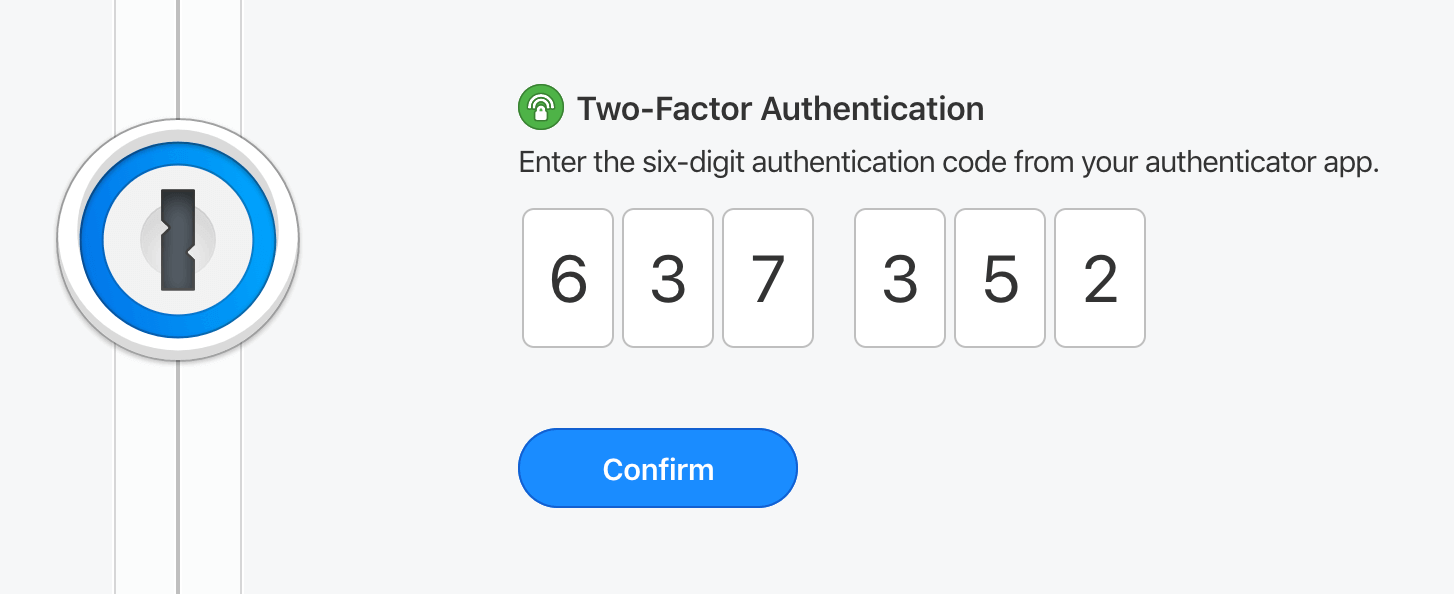 Advanced auditing and reporting
In 1Password Business, we've created some super useful reports for you and your administrators. It's never been easier to keep track of everything happening on your team.
Employee Access Report – see which shared passwords an employee has used.
Shared Password Report – audit shared passwords to see who has used them.
Activity Log – review administrative actions taken by your team.
Action Dashboard – view activities that are awaiting your action.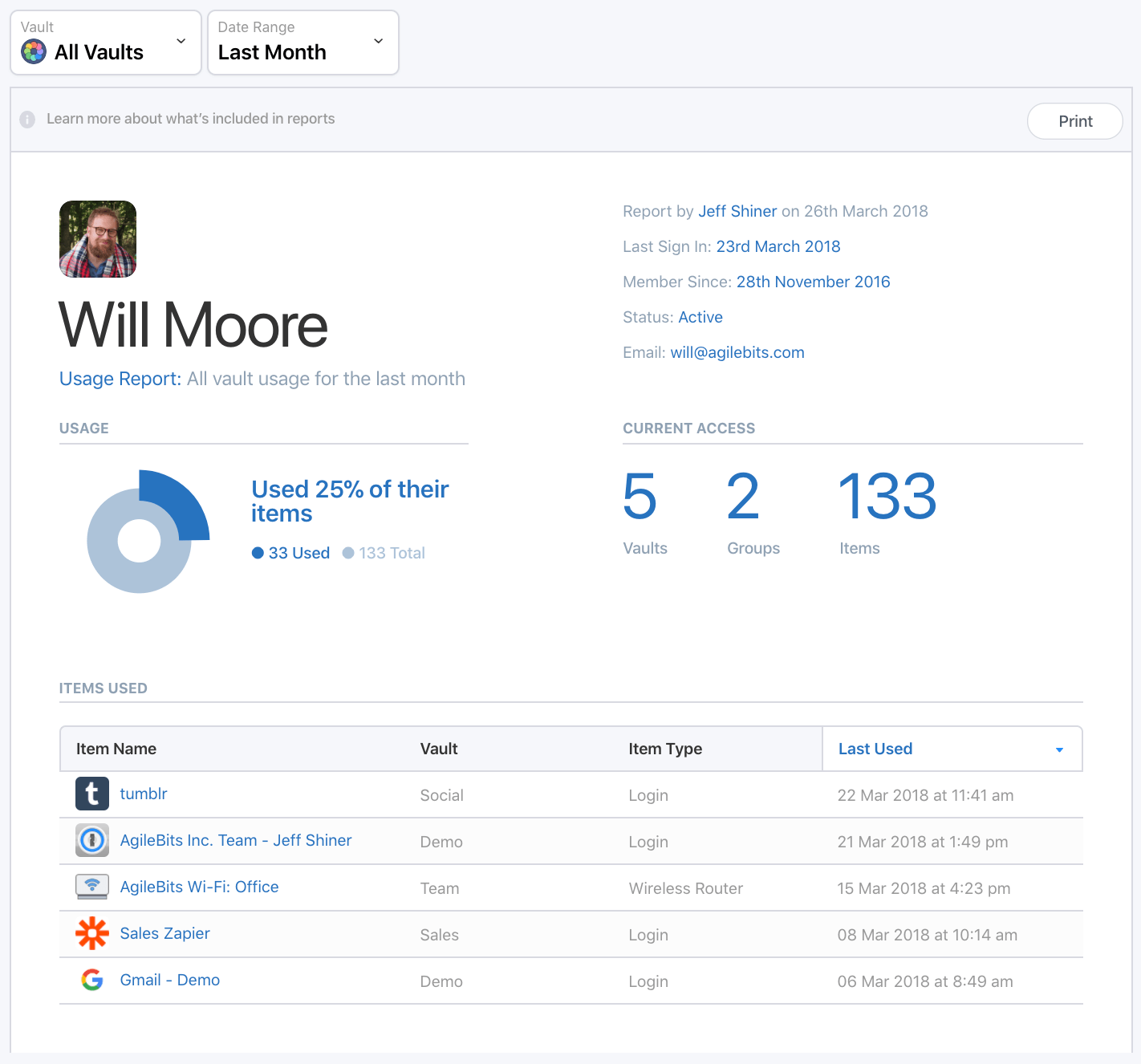 Free family accounts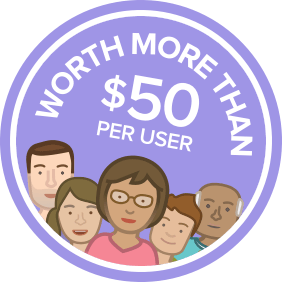 Your business data is only as safe as your employees' habits. If anyone brings unsafe password habits from home into your work environment, they put your entire business at risk. Now, you can protect your business by keeping those you work with safe at home.
With 1Password Business, each employee on your team gets a free 1Password Families membership. This way they can learn the habits they need to protect themselves and your company.
Try 1Password Business today
Sign up today for a free 14 day trial and see for yourself how 1Password can help your company. Your data will be more secure and your employees more productive than ever.
Sign up for 1Password Business
If you have any questions or would like to schedule a demo, contact our business team. We'll be happy to show you how 1Password can work for your business. After using 1Password for a few weeks at your company I promise you'll wonder how you ever lived without it!