Today's Apple Event in NYC was one of my favorites in years. From the new Macs, to the new iPads, to 1Password making an awesome cameo on stage it had everything I could want in an Apple keynote.
Full disclosure before we go any further in today's post, folks: I am tapping into a deep vein of long-running Apple fanboyism. If you'd rather not hear me gush about all the stuff that was announced at the Brooklyn Academy of Music, here's the gist: 1Password on stage, woo! Brand new iPad Pros with Face ID, incredible! New MacBook Airs (with Touch ID) and Mac minis, fantastic!
Speaking of that cameo, we were super surprised and honored to show up on the screen behind Laura. Touch ID on the Mac is one of my favorite features and having Apple use 1Password to show it off to the world was just terrific. 🙏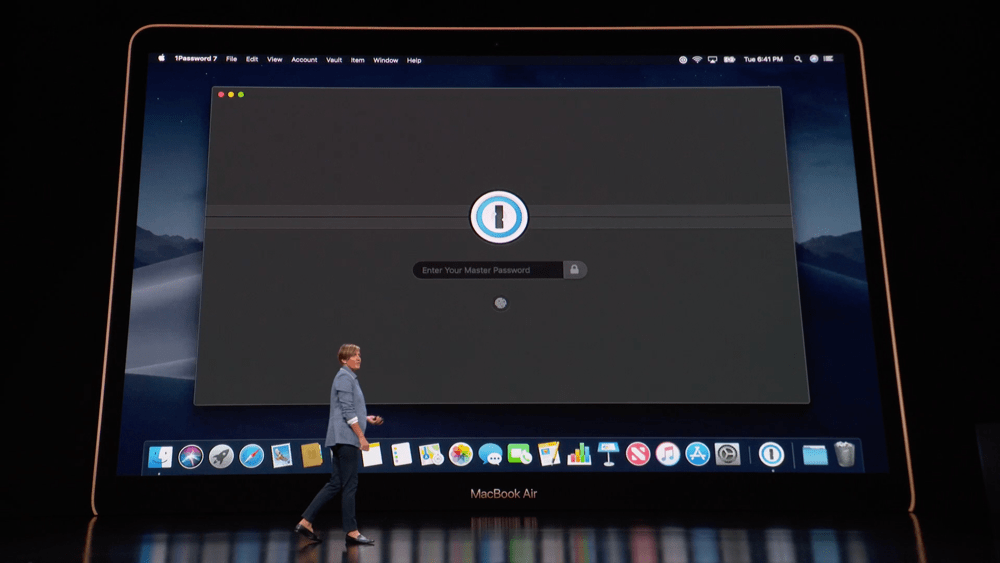 Brand New Macs
Now I don't care to engage in hyperbole, and the word "finally" is usually uttered in a wry tone, but seeing new a whole new model of Mac mini finally announced today was so great. We love these little Macs here at 1Password, especially on the development team where they make great build and test servers. You can bet we'll be adding one or two of these to our arsenal to supplement the iMac we currently use to distribute 1Password for Mac and iOS.
It was also great to see the all new MacBook Air with Touch ID and Retina display! While I've never actually owned an Air, any time I've used a friend's I've always been blown away by how thin they are. Seeing Touch ID show up in another Mac in Apple's lineup is super cool, too. It makes using 1Password such a breeze and anything that makes it easier for folks to sign in to their online accounts without typing a password gets a 👍 from me.
All New iPad Pros
I am a huge fan of the iPad Pro. My current second generation iPad Pro 12.9" (which I call Big Bertha) is one of my favorite Apple devices I've ever owned. The giant screen and speedy processor work so well for photo editing that I've completely replaced my MacBook Pro as my photography production rig. Today's announcement of the all new iPad Pro takes what was already a fantastic device and raises it to a whole new level. Face ID is a natural progression for this product. We'll know more very soon, but if I had to imagine it I'm guessing this is what 1Password's lock screen will soon look like on iPad: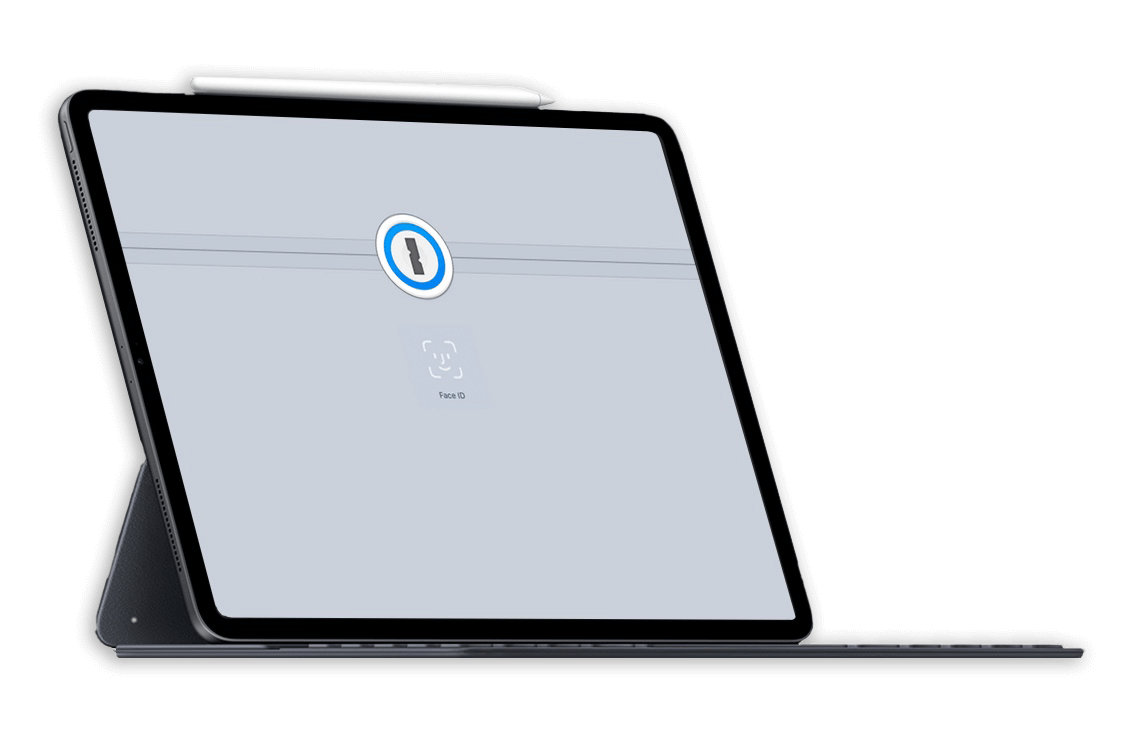 Wrapping it Up
I warned you at the beginning that there was going to be a bit of gushing today. We love Apple here at 1Password and it's always inspiring to watch them unveil great new products. Seeing how they push the envelope of what is possible with hardware makes us want to create even greater software. How about you, what was your favorite part of today's event? Have you ordered any shiny new hardware? I warmed up my credit card this afternoon with a new 12.9" iPad Pro + Smart Keyboard Folio. Next Wednesday cannot come soon enough.