Ever since we launched 1Password memberships, people have been asking us how they can gift 1Password to their friends and loved ones. As you might expect, we see the most interest around the holidays, and this past holiday season was no different. I always thought it was a great idea, but we didn't have a good answer – until now.
$125 for only $99 🎉
With 1Password Gift Cards, you can help anyone stay safe online. Give them to others or redeem them for yourself. You can purchase them in amounts of $25, $50, or $125. And because everyone loves to save money, we put the $125 gift cards on sale for only $99!
PayPal and more
Another request we've seen is the ability to pay for a 1Password membership without using a credit card. Gift cards make that easy.
You can purchase 1Password Gift Cards with PayPal, and – because it's 2018 – cryptocurrencies, like Bitcoin, Ethereum, and Litecoin. You can even use 1Password to manage your cryptocurrencies.
And for those of you who are like myself – a bit old-fashioned – credit cards are still an option as well. 😉
Gifts are for everyone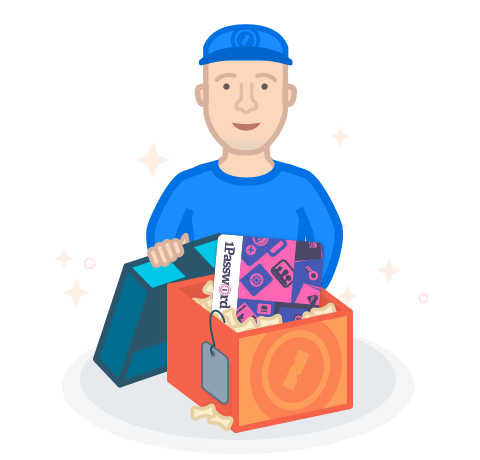 Giving the gift of 1Password is incredibly easy. When you purchase a gift card, you'll receive an email with the gift code. Simply forward that email to your friend or loved one, and they can sign up for 1Password to redeem the gift card or apply it to the 1Password membership they already have.
And you don't even have to limit gift cards to people you like. You can send one to someone you don't like. Maybe it'll be the beginning of a beautiful friendship. 😊