As our online lives become subject to new and evolving threats, we're doubling down on protecting the digital privacy and peace of mind of everyday people – at home and at work.
I'm delighted to announce that 1Password has raised $620 million in our latest investment round that values our company at $6.8 billion. This moment represents a lot of hard work by a lot of amazing people.
Most days, I find myself too busy to truly reflect on all we've accomplished over the past 17 years. I think back to our tiny Macworld booth, or the weeks we'd spend at the Cupertino Inn working on our latest iOS or Mac release. It feels like yesterday that I was excited to cross the 100-employee threshold, yet here we are just a few years later approaching 600.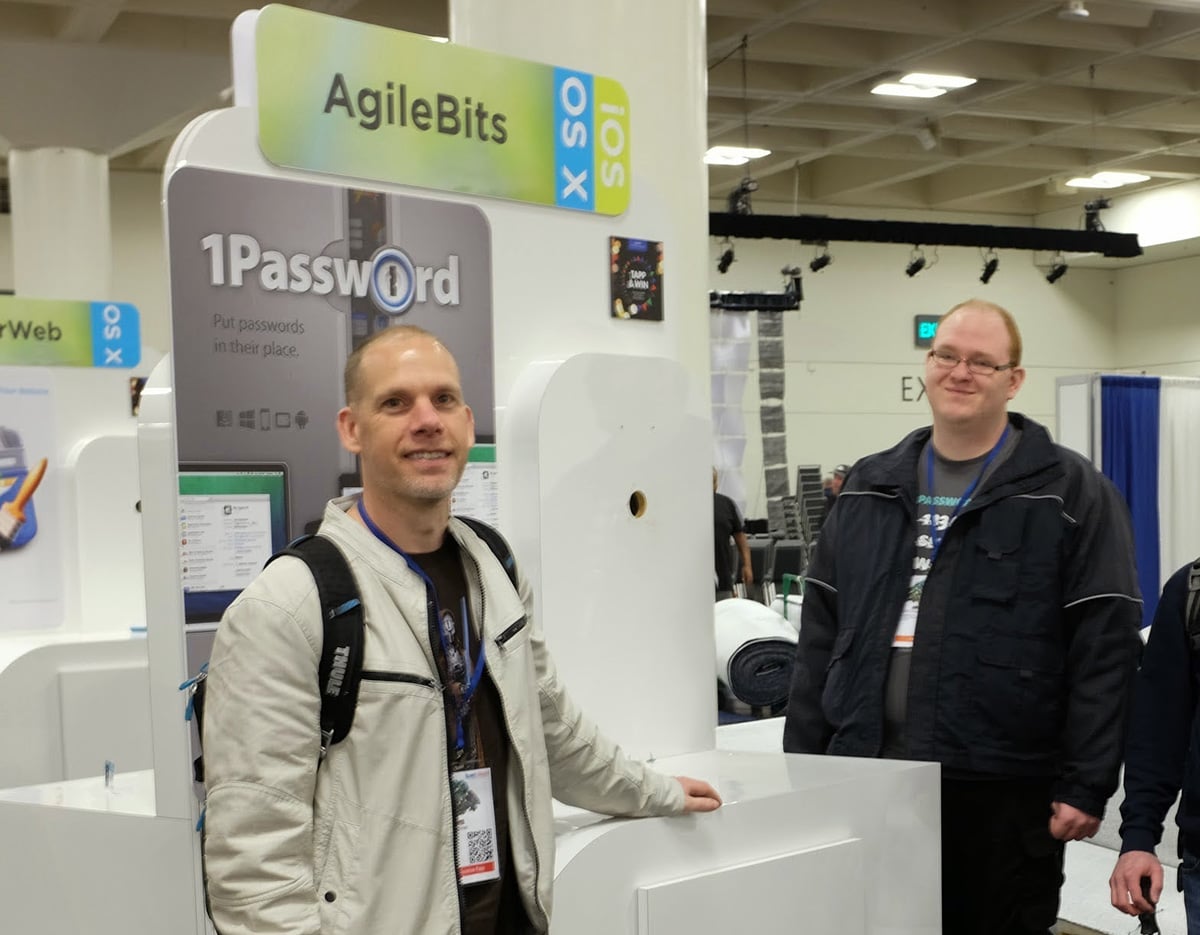 Continuing to invest in our future – and yours
Admittedly, it seems peculiar for a consistently-profitable company to accept outside funding. But just like last time, these partnerships make it possible for us to develop and scale human-centric security solutions for everyone.
Technology moves quickly. For every benefit, there's a new threat. And 1Password is now used by more people across more platforms than ever before. Simply keeping up would be challenging without the ability to ramp up our efforts quickly. But we don't just want to keep up; our goal is to push the envelope and explore beyond the boundaries of traditional password management.
With additional resources and advice from our investors, we've already accelerated our pace of development and brought powerful new capabilities to every 1Password customer – more quickly than we could have done on our own.
Over the past year alone, we:
We've also partnered with companies that make 1Password even more useful:
Our Fastmail integration allows you to create new, unique email addresses that keep your real email address private.
We introduced the 'Save in 1Password' button through a partnership with Ramp, a platform that helps businesses manage expenses and corporate cards.
This year also marked our long-awaited Linux debut, which doubled as the premiere of 1Password 8, the next generation of our app. As we continued to gather feedback and refine the apps through our public Early Access program, we were able to launch 1Password 8 on Windows too, providing a vastly improved experience.
Soon, we'll be ready to take the Early Access label off 1Password 8 for Mac as well, bringing us back home to our most cherished platform, where it all began.
It would be a cliche to tell you that this is just the beginning…so I'll show you instead. For a glimpse at where we're going next, visit future.1password.com.

Meet our new friends
While we've always had lofty ambitions, the remarkable growth we've seen over the past two years in particular wouldn't have been possible without the guidance and support of our investment partners.
For this latest funding round, it was important to us that our investors continue to be aligned with our values and culture. All of our partners understand the industry and share our philosophy of scaling sustainably.
Over the past six months, 1Password's founders, executive team, and I met with a number of promising investment firms, but we found ourselves gravitating toward Will Griffith and the wonderful folks at ICONIQ. We see eye to eye on many of the key ideas that inform our strategy, and have built a great relationship with the team through this process.
That's why we've invited Will to join our board of directors and look forward to plumbing the depths of his wisdom over the coming years.
Alongside ICONIQ, we're fortunate to have a number of other partners participating in this round, including venture capital firms Accel, Tiger Global, Lightspeed Venture Partners, Salesforce Ventures, Slack Fund and Backbone Angels. They're joined by some of the brightest minds in business and entertainment, including corporate luminaries like Jeff Weiner, Mary Barra, and Bob Iger, along with cultural icons including Ryan Reynolds, Scarlett Johansson, Pharrell Williams, and Rita Wilson to name just a few.
I find it surreal that such an incredible group of people have chosen to become a part of our community. Their confidence in what we're doing reminds me just how crucial our work has become.
The changing landscape of security
Over the past few years, we've experienced more threats to our digital lives: data breaches, ransomware attacks, and identity theft are all on the rise. Data privacy is more difficult to maintain than it's ever been. It's clear that to protect our customers for the long-haul, we have to take a more holistic view of online security.
When it comes to protecting people on the internet, we know that technology can help, but we also know that the weakest link is often not the technology itself. In fact, 85% of all company data breaches involve a human element. And our first State of Access report found that employees are a third less likely to follow their companies' security guidelines when they're burned out (by, say, a global pandemic).
That's why we're doubling down on empowering each person – no matter their level of technical proficiency – to easily navigate the digital world without fear or friction.
A human-centric approach to security
Security is hard work, but at 1Password we see it as a human challenge rather than a technological one. Our mission has always been to ease the tension between security and convenience, and the opportunity to deliver on this has never been greater.
With each platform demanding its own passwords and protocols, workflows and websites, it's no wonder we can't keep everything straight. The busier we get, the more we favor simple solutions over secure ones. But protecting our privacy and personal information shouldn't be so difficult; people – and the companies they work for – shouldn't have to choose between security and convenience.
With 1Password, they don't have to.
1Password keeps businesses safe by protecting the individuals who work there. Company-wide adoption naturally leads to a culture of security, nurturing better habits for employees while strengthening a company's security posture from within. Organizations drastically reduce the potential impact of data breaches, not to mention the risk of accidental leaks or vulnerabilities stemming from shadow IT.
By defending the workforce at an individual level, 1Password empowers businesses with greater visibility, control, and peace of mind so they can feel confident that their customer data, intellectual property, and brand are secure.
Building the future of cybersecurity
Growth is exciting, but it's also scary – for us as much as anyone else. But whenever I wonder about how funding or expanding the team will change things, I remember that we've always been motivated first and foremost by genuine care for our customers and their experience.
That north star has never wavered, and it continues to guide every aspect of what we do. It inspires us every day, across every department and every person working to make 1Password better for you.
Our path hasn't changed, but this latest investment helps us deliver on our promises more quickly. I can't wait to get there together.