Have you ever wanted to put a Save in 1Password button on your website? You can now add the integration to your website without anyone from 1Password building, approving, or getting involved with the process.
Adding the Save in 1Password button allows your website visitors to easily save their sign-in details, credit cards, and other private information to their vaults with a single click. Read on to learn more about the update and how some of our partners have integrated the new button on their websites.
Why you should add a Save in 1Password button to your website
The Save in 1Password button has many benefits – both for your business and your customers.
This integration is both secure and convenient – helping make it easy for your customers to save their information and then autofill that saved information the next time they visit your site.
Adding the Save in 1Password button can also help to drive sales and improve your customer's journey. It'll also save your organization time and money, as you'll have fewer people forgetting their passwords and requesting help from your customer support team.
Simplify your organization's end customer experience and integrate the Save in 1Password button today.
Adding the button is easier than ever
We know you're busy, and when working with an integration, time spent adding and experimenting with something new isn't time you have. That's why we worked hard to make sure that Save in 1Password 2.0 removed the friction and wait time that were part of its previous implementation.
With this update you'll no longer need our assistance or approvals to add the Save in 1Password button to your website. You can now self-serve and install the button on your own by following the instructions in our developer portal. Of course, we're still happy to help if you have any questions or encounter any problems.
Partners using Save in 1Password
Some of our partners have already incorporated the Save in 1Password button on their websites, making it easier for customers to complete tasks quickly and securely. Here are a handful that currently provide services in the U.S.:
Rho
Rho is an automated, integrated platform with everything a finance leader needs to boost productivity, save money, and free up time for growth. With corporate cards, AP automation, banking, treasury and more built-in, Rho is one place to run your entire finance operation.
Rho customers who also use 1Password can now see the Save in 1Password drop-down in their card details page. This means they can save their payment card details with a single click and autofill it the next time they're making an online business purchase.
Rho was able to set up and deploy the Save in 1Password button in a matter of weeks, entirely on their own, providing their customers with a safe and convenient online experience for their virtual cards.
As part of an exclusive offer from Rho, 1Password customers new to Rho can earn a $500 cash rewards bonus after spending $10,000 within the first month of opening their account. 1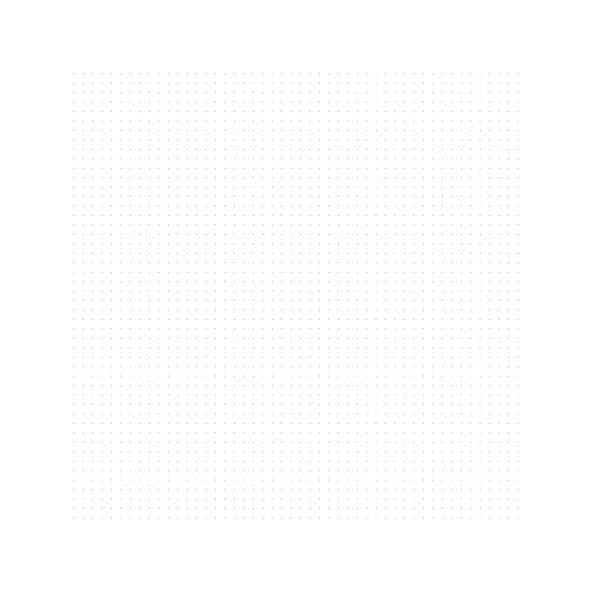 Ramp
Ramp provides the next generation of finance tools – from corporate cards and expense management to bill payments and accounting integrations – helping 7,000+ businesses control spend, save time, and automate busy work.
With 1Password's integration with Ramp, customers can spin up unlimited virtual cards, save them all in 1Password with a single click, and easily surface those details whenever an online purchase is made.
1Password customers new to Ramp can get $500 when they sign up.
Tillful
Tillful helps small business owners build strong business credit quicker and stay on top of their financial health. The platform includes business credit scoring solutions, a secured business credit-building credit card, funding, and other custom-matched financial management services. Customers who are also 1Password users will see the Save in 1Password drop-down when they use their payment card for the first time, enabling them to save their details with the click of a button.
Using the updated Save in 1Password integration, Tillful was able to add the button to their website in just a few weeks. Now Tillful customers can easily save all their unique payment details right in 1Password – the safest place to keep them - through one click.
1Password customers new to Tillful can get 5,000 bonus Tillful Points when signing up for the Tillful Business Credit Card (subject to approval and spending of $1K within the first 30 days).
Privacy
Privacy is a virtual card provider that protects customers' online payments by keeping their credit or debit card information private. You only have to provide your banking information to Privacy once, and then you can securely create virtual cards for all of your online purchasing needs, including:
Cards that can only be used at a designated merchant
Cards that automatically close after a single transaction
Cards with spending limits that prevent overcharging and unwarranted fees
With the 1Password integration, Privacy customers can create and save Privacy Cards directly from their 1Password dashboard when they are prompted to enter card numbers on retailer websites. All cards created in 1Password have the same security benefits as traditional Privacy Cards, and users can also set the same spending limits and indicate if a purchase is a one-off, monthly, or annual charge. Thanks to the Save in 1Password button, users can easily save all of this information directly in 1Password and recall it whenever they need to.
Privacy is free to use and also has two premium tiers, Pro and Teams, that come with additional features and payment tools. 1Password customers new to Privacy can take advantage of an exclusive offer to get three months of Privacy Pro for free – get started at Privacy.com.
"So stoked about this. Two incredibly practical and useful tools joining forces. Love to see it, Privacy and 1Password." – 1Password and Privacy customer testimonial
The future of Save in 1Password
We're excited about the potential of the Save in 1Password button, and how companies in every industry can use it to help their customers. From retail to travel, customers are searching for seamless but secure ways to save and use their personal information online. By enabling customers to autofill their saved information – like login credentials, credit cards, passport details, airline reward numbers, and more – you're reducing customer friction and speeding up the check-out process.
In the future, we hope to see even more businesses try our improved integration and make it easier for their customers to save and autofill everything that's important to them.
One of our upcoming integrations for Save in 1Password is by Stytch, an authentication platform for developers that has recently launched a Passwords solution. Stytch is currently working to integrate the Save in 1Password functionality into their SDK to support the future of passwordless. We're excited for the future launch of Stytch's integration solution as part of our work towards the future of authentication.
Check out our integration documents to learn more about the Save in 1Password button and how you can add it to your website.
If you're interested in becoming an integration partner for the Save in 1Password button, or another integration, contact our team today at tech-partnerships@agilebits.com to get started!
Secure your business without slowing it down
Trusted by over 115,000 businesses, 1Password is the best way to protect your organization's secrets. Try 1Password with a 14-day free trial today!
Get started
---
Terms & Conditions: To qualify for the $500 cash rewards bonus, a total of at least $10,000 in net purchases must be posted to your account within 1 month from the date your account is opened. The bonus cash rewards will show as statement credit within 1 - 2 billing periods after they are earned. Cash advances and balance transfers do not apply for purposes of this offer and may affect the credit line available for this offer. Cash advances of any kind, balance transfers, cash equivalents such as money orders and prepaid gift cards, casino gaming chips, wire transfers, off-track wagers, lottery tickets, or bets or wagers transmitted over the internet, fees or interest posted to a linked account, including but not limited to returned payment fees, late fees, and monthly or annual fees, do not earn cash rewards. Refer to the Rho Corporate Card Program (https://www.rho.co/corporate-cards) and Addendum to the Rho Terms of Service (https://www.rho.co/terms-of-service) for details.This bonus offer is limited to new accounts only. Existing accounts do not qualify for this bonus offer. ↩︎