I hope you're doing well and enjoying weather as nice as we have here in Canada.
It's gardening season and I have big plans to make sure I (once again!) win my tomato competition with my neighbour. I'm on a winning streak and am planting twice as many this year to guarantee victory. 😃
1Password 8 has scored some big wins as well. Let's take a look.
1Password 8 for Mac is here!
Mac is where it all began. Way back in 2006, Roustem and I coded the first version of 1Password on our shiny new PowerBook G4s. The love and support we received from the Mac community was tremendous and launched us to where we are today. 🥰
Every year since we've pushed hard to create the best experience possible on Mac, and I'm thrilled to announce that 1Password 8 for Mac extends that tradition. 😍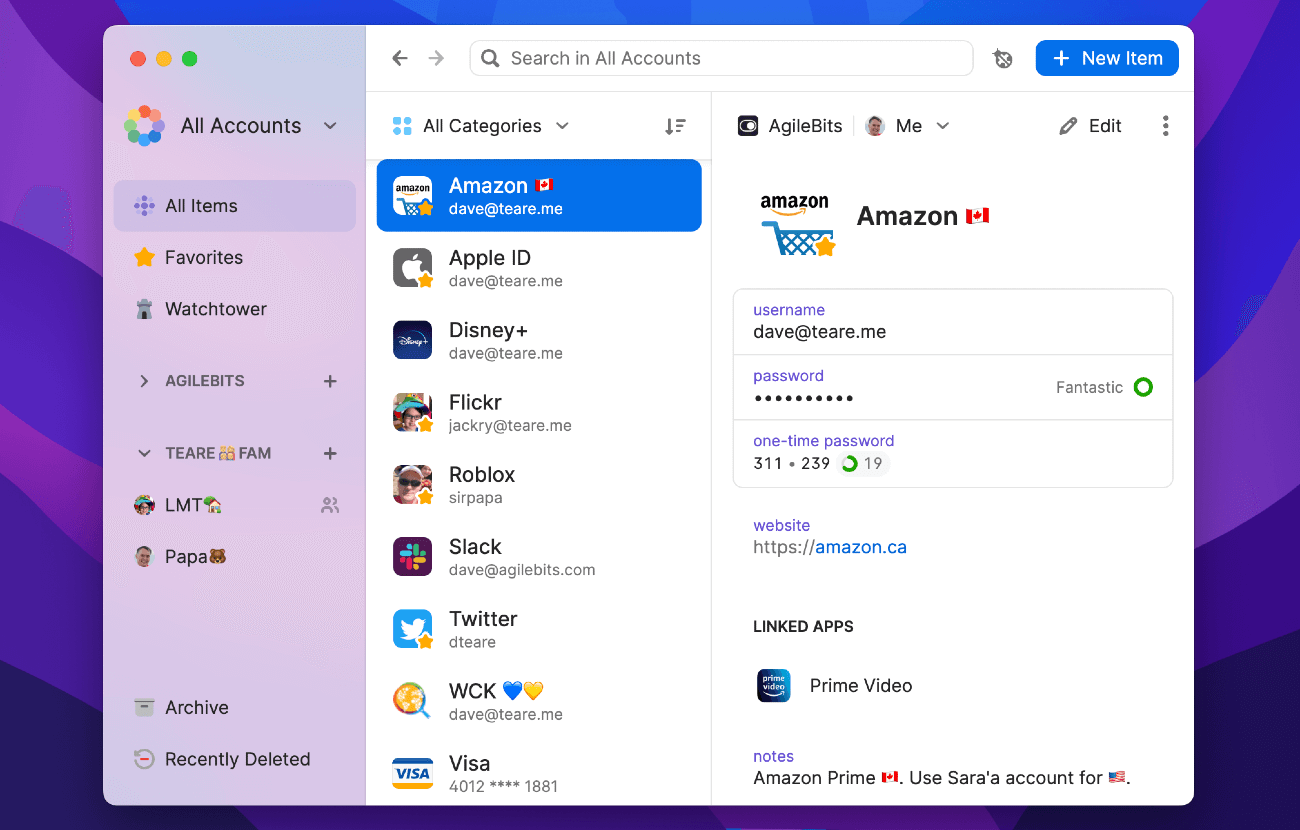 1Password 8 integrates deeper and tighter with macOS than ever to bring you the most modern, productive, and secure version of 1Password yet. 🙌
1Password 8 for Mac announcement post
There were too many amazing features to fit into a single announcement post so we also created a showcase dedicated to 1Password 8 for Mac. I included 90 screenshots and the team created an absolutely incredible video as well so click on through and enjoy.
If you already have a 1Password membership, or if you belong to a team or family account, it's easy to upgrade to 1Password 8. To get started, download 1Password 8 and install it.
If you are still using iCloud or Dropbox or WLAN Sync, you will need to migrate over your data to use the new release. You can trade in your license for 50% off your first three years by launching 1Password 7 and clicking the upgrade link.
Thank you for supporting us all these years and a double thank you to our nearly 40,000 beta family members who helped make this the best launch in the history of 1Password. We couldn't have done it without you. 🤗
Oh, I almost forgot: Mitch and Roo are hosting a live Get to Know 1Password 8 for Mac demo. Come join me and watch it live on on May 24th.
Linux turns 1 🎂
It was one year ago today that we welcomed 1Password for Linux to the family. Since then we've had seven big updates with hundreds of improvements.
For their first birthday I thought it would be fun to take a look back at the highlights and new features we've brought to Linux over the last year.
Happy birthday, 1Password for Linux! 🎉🥳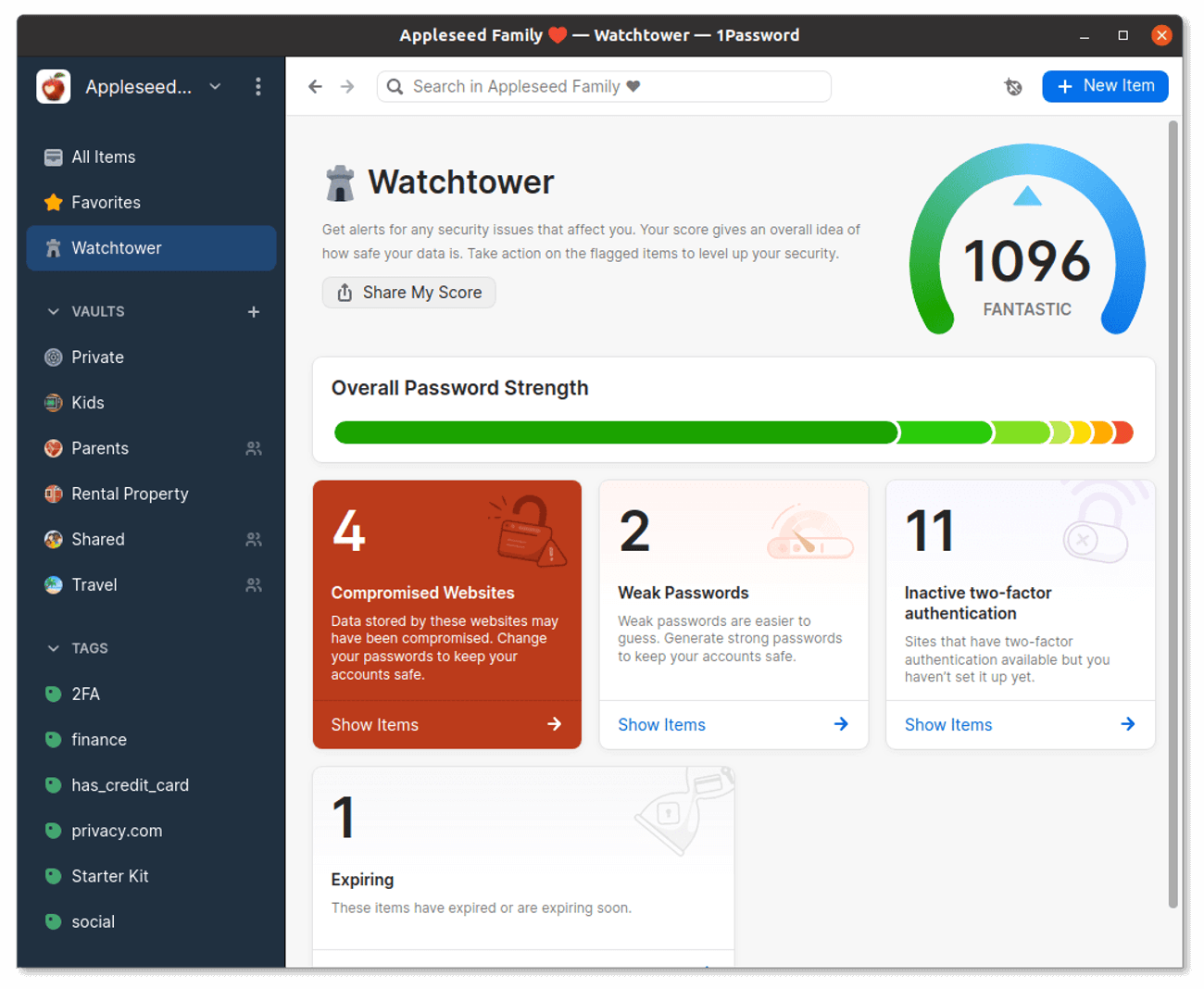 I'm amazed to see what the team created over the first year and I'm looking forward to see what they create for all our users going forward. It's been 17 years now but it still feels like we're just getting started. 🤘
Please keep in touch! Stop by our forums to chat, reply to this email, or reach out to me @dteare or @1Password on Twitter.
Until next time, take care and stay safe out there. 😘
++dave;
P.S. My garlic that I planted last year to over winter has been tremendously successful. If you're in the southern hemisphere, it's about time to plant yours.
P.P.S. I'm still struggling with blight on many of my crops. I haven't found an effective defence yet. Any help would be appreciated. 🤗