I hope you're having a wonderful New Year so far. I had lots of fun with friends and family over the holidays and am excited about all the things we have planned for 1Password in 2023.
Before looking forward, let's take a look back at some of the things that I didn't have a chance to share with you last year.
Security is our foundation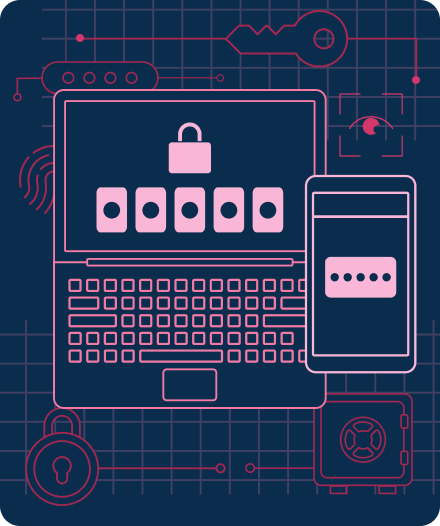 I love highlighting our security model whenever I get a chance, and with at least one of our competitors being breached recently, I thought now would be a great time to review how we designed 1Password to keep you and your data safe. Always. Even in the event of a breach.
We built 1Password with security and privacy as our foundation. You see this in the features we add, the "features" we refuse to add, and how we design those features to always preserve your security and privacy.
There's many aspects to this but given recent events, the star of today's show is our unique Secret Key and how 1Password uses it to encrypt your data in a fundamentally different way.
Pedro1 covers this in detail in his post how 1Password is designed to keep your data safe, even in the event of a breach. It's a great read and I think you'll enjoy it. I'll wait here while you give it a look. 🙂
Security parfait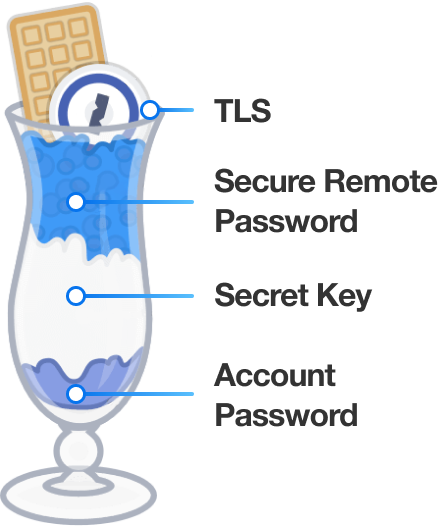 Pedro doesn't use these exact words, but you can think of our design like a security parfait. Just like Shrek and all ogres, great security has layers, and as Donkey points out, everyone loves parfaits. And if we were around back in 2001, I'm sure Donkey would have used 1Password for his analogy. ❤
Our Secret Key is a critical layer in this parfait, yet as tasty as this layer is, we didn't stop there. In fact, we never stop as security is a process, not a final dessert destination. We're constantly iterating and improving, and in 2022 alone we hired external security research firms to perform 6 separate audits. This is over and above our bug bounty we have open for a cool $1,000,000.
It's all part of the process of making 1Password the best it can be, and while this can sometimes sound like overkill, with the seemingly endless barrage of companies reporting breaches, including security companies, it's something we take great pride in.
Frankly, I wouldn't be able to sleep well at night any other way. And I value my sleep way too much to compromise on any of this. 🙂
Be a security hero
I have sympathy for anyone using anything other than 1Password and losing sleep over their security. If you have a friend or colleague who's limping along with another service or nothing at all, you can be their hero and introduce them to 1Password.
Getting started is easy – you can share our welcome page with them for all the details, and our lovely customer support team is ready to help them every step of the way.
Even more exciting? If they have a password manager already and email us their current invoice, we'll give them full credit for their remaining balance. You can share our Switch to 1Password page with them or by all means reply to this email directly and we can help.
Your friends will love the better experience, will sleep better with the best security, and with a full trade-in credit they have nothing to lose.
Thank you for spreading the good news about 1Password. We wouldn't be here without heroes like you.♥
Many new bits & bobs
There were many cool things that happened in 2022 that I didn't have a chance to share with you yet. So let's fix that now with a whirlwind roundup.
The biggest news is 1Password 8 for iOS, iPadOS, and Android has been released. It's an entirely new app so you'll want to grab the latest 1Password from the App Store. See Roo's2 post for all the details:
Say hello to 1Password 8 for iOS and Android

There's a lot to love here. I adore the kickoff video and all-new Watchtower experience, and what makes me the most excited is we now have 1Password 8 published on every platform, including Apple Watch. This was a huge lift from the entire team and I'm so excited to be entering 2023 with our new apps available for all of our customers.
Another thing that brought me joy is our new Sign in with feature in the browser. Now when you use a social account like Twitter or Facebook to login in to a website, 1Password will remember that for you. It takes the guesswork out of remembering which account you used when you go to sign in.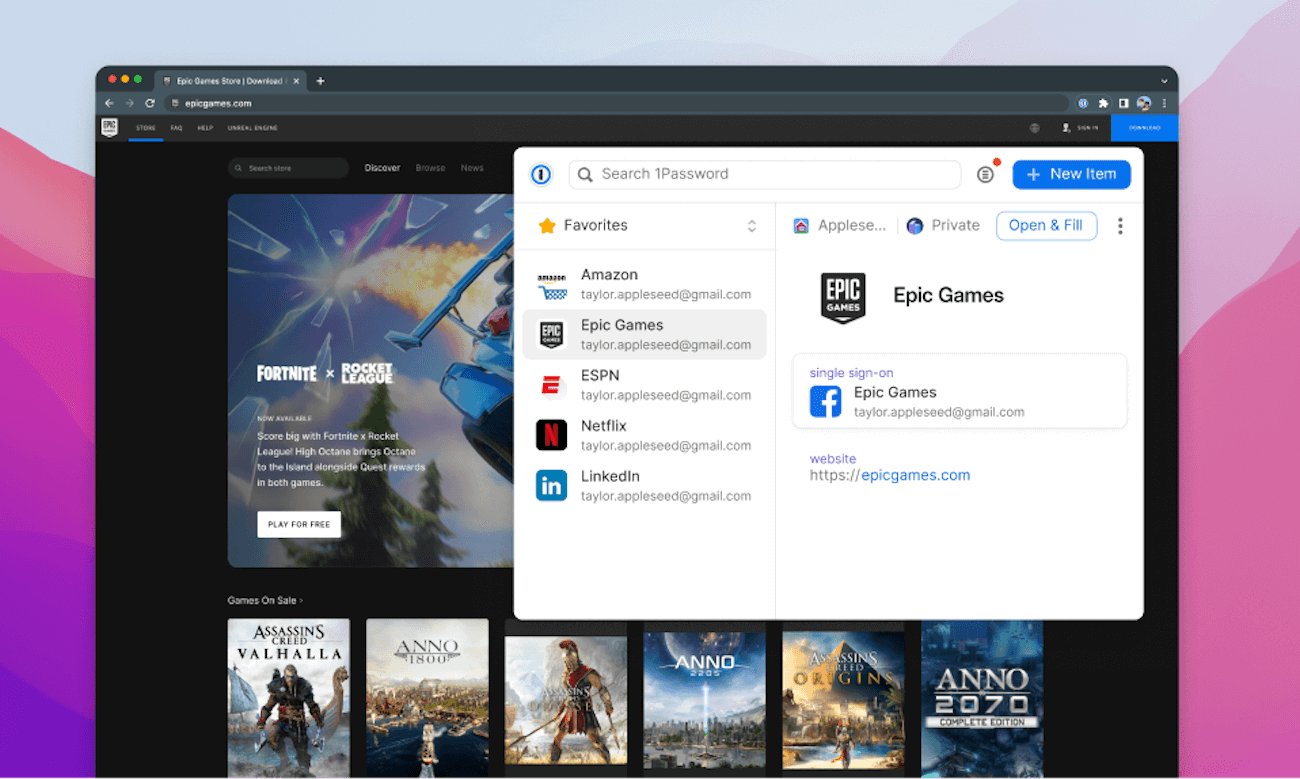 Sign in with Google, Apple, and other providers… and save it in 1Password
Oh and you can now include files and documents in items you share. It'll make working with accountants so much easier during tax season this year. I'll touch on this more in my next newsletter.
And for the developers and technical software folks among us, we have a ton of updates and new features available for you:

Don't worry, if VSCode, git, and environment config files don't ring a bell for you, you can happily ignore this section. If they do resonate, one of the best ways to see how these features can fit into your workflow is in this post from Jack who used the 1Password CLI to make managing his DNS easier.
Come and go passwordless with us in 2023
Our 2023 planning is just finishing up and it's going to be an incredible year for 1Password. I can't share everything just yet though one of the things I'm most excited about is passwordless.

What is passwordless? Well it's many things, but in a nutshell it's a new technology that is going to simplify logging into websites. It will take years for everyone to adopt, but it's so exciting that we've made several incredible investments into passwordless already as we see it as a critical part of everyone's future.
We've joined the FIDO Alliance to help keep the future of passwordless open and accessible to all, acquired Passage to accelerate the adoption of passwordless everywhere, and created a demo site to show off how a passwordless future could look in 1Password:
The passwordless experience you deserve
There's a ton of excitement and plans around passwordless and it's only one of many things we're working on this year. I'm looking forward to being able to share more with you as the year progresses.
Take care and have an amazing 2023! As always please let us know if there is anything we can do to help. You can reply directly to this email or stop by our 1Password support community to say hello. 👋
++dave;
P.S. I overwintered my garlic again this year and many have already started to sprout. Seeing them poking out over the snow is a great way to renew my hope that warmer months will be here soon. ⛄
---
I don't think I had a chance to properly introduce you to Pedro yet. Pedro is our relatively new Chief Technology Officer and interim Chief Security Officer. He joined us 16 months ago to help us continue building and iterating on our security and privacy foundations. ↩︎

I introduced Roo a few times previously but thought it best to clarify that this is Michael Fey's nickname. He's been with us a decade now and nowadays he and his team are focused on making it as easy as possible for everyone to get started with 1Password. ↩︎