From March 4-8, RSA Conference 2019 will bring around 50,000 security professionals together in San Francisco to learn, share, and discuss the future of the industry. We're all about improvement at 1Password, so we're going to be there along with some of the leading lights in information security.
Come and say hi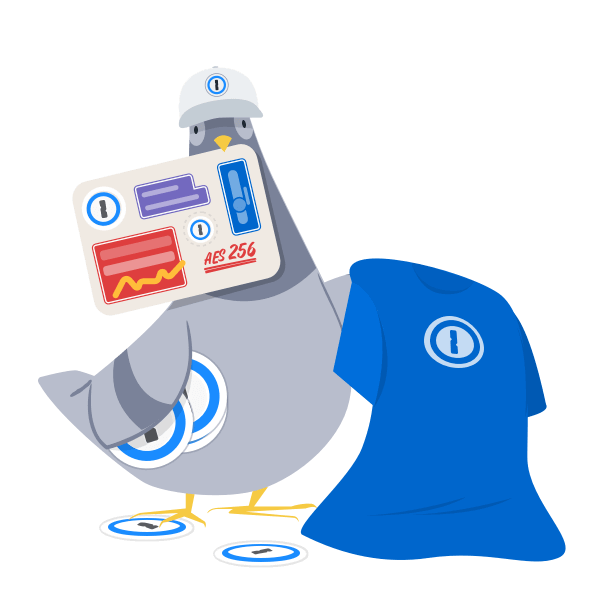 The 1Password Business and Security teams will be attending because we want to make sure that we remain at the forefront of the latest developments in the cybersecurity world. At 1Password, we firmly believe that the sharing of ideas is how we all get better at what we do, and I know our teams can't wait to get started.
If you're making the pilgrimage to RSA Conference 2019, keep an eye out for your friends from 1Password at booth 2456. We love to meet our customers and we'll have stickers and other goodies to hand out as well.
Enjoy everything RSA Conference has to offer
There's so much going on at RSA Conference 2019, and if you're anything like me, you might not know where to begin. To help, I've chosen one event from each day that I think you'll love.
If you check out just some of these events, I think you'll have a great time in San Francisco.
Monday, Mar 04
04:30 P.M. - 06:00 P.M. | Moscone South 303
Women's Leadership Celebration Reception — WLC-REC
Diversity is important in all walks of life, and an event "celebrating the contributions and rich history of women in science and technology" sounds like a great way to kick off the week.
Tuesday, Mar 05
11:00 A.M. - 11:50 A.M. | Moscone West 2018
Hacking the Human: Special Edition — HT-T06
No matter how great technology becomes, it can only take us part of the way to a secure internet. Helping humans remain vigilant is key to completing that journey.
Wednesday, Mar 06
07:00 A.M. - 07:50 A.M. | Moscone West 3018 Table P
Smart Connected Devices and Security — BOF3-W01P
Smart homes and devices are upon us, and that's great. But it also brings new considerations that need to be made, and I look forward to discussing them at RSA Conference 2019.
Thursday, Mar 07
08:00 A.M. - 08:50 A.M. | Moscone South 203
Software Bill of Materials: Progress toward Transparency of Third-Party Code — PDAC-R02
Understanding what the software bill of materials offers us, and what challenges it presents makes for a fascinating discussion.
Friday, Mar 08
08:30 A.M. - 09:20 A.M. | Moscone South 205
Threat Modeling in 2019 — ASD-F01
The world is changing at a breakneck pace. Threat modelling needs to change with it, and this is a great chance to learn about emergent cybersecurity threats.
We'll see you there
Meeting our customers is one of the most rewarding parts of being in the 1Password family. We can't wait to see you in San Francisco and chat about 1Password and cybersecurity. Track us down at booth 2456 and remember to ask for a sticker.