Hot on the heels of Apple's release of macOS Big Sur, 1Password 7.7 for Mac brings a host of new features, including support for Apple Watch Unlock.
Big Sur is here, and we're celebrating with a slew of new features that highlight the technological advances that power Apple's newest operating system.
Let's start with my favorite new way to unlock 1Password.
Unlock with Apple Watch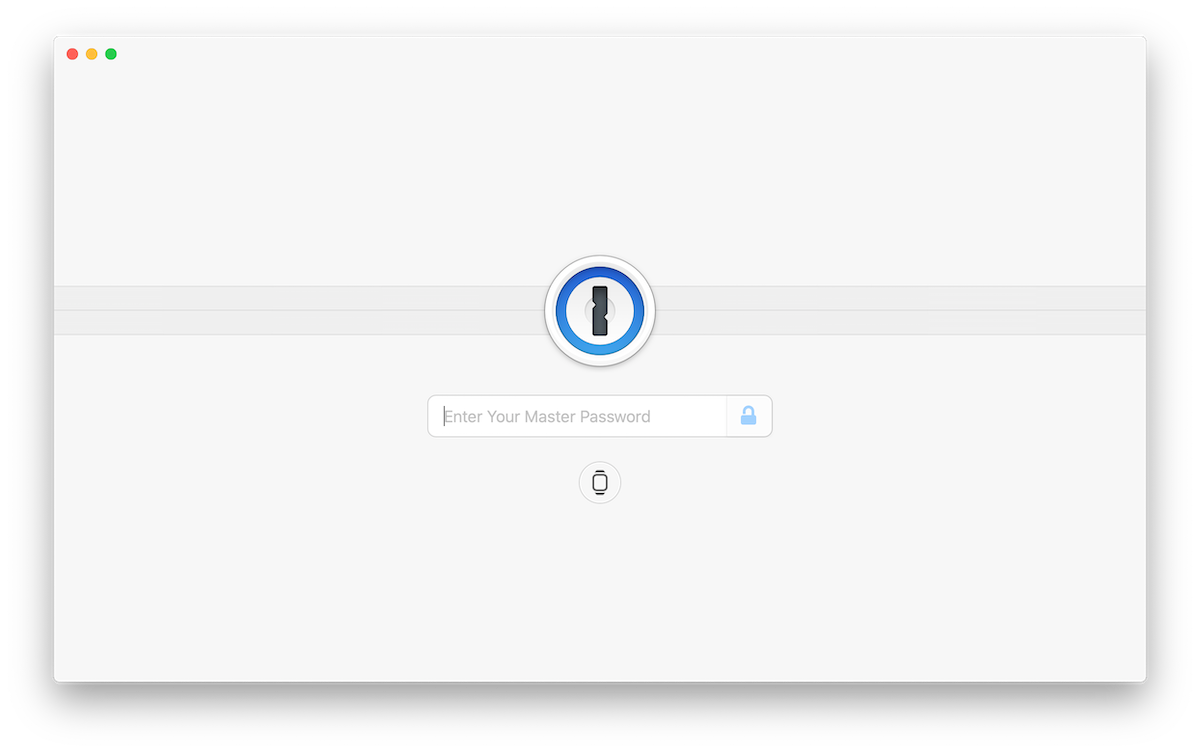 One of our most highly requested features, Apple Watch can now unlock 1Password on any Mac with a Secure Enclave. If you're using macOS 10.15 or later and using the latest devices, you'll now see an option in 1Password preferences to turn on Unlock with Apple Watch alongside the Touch ID option.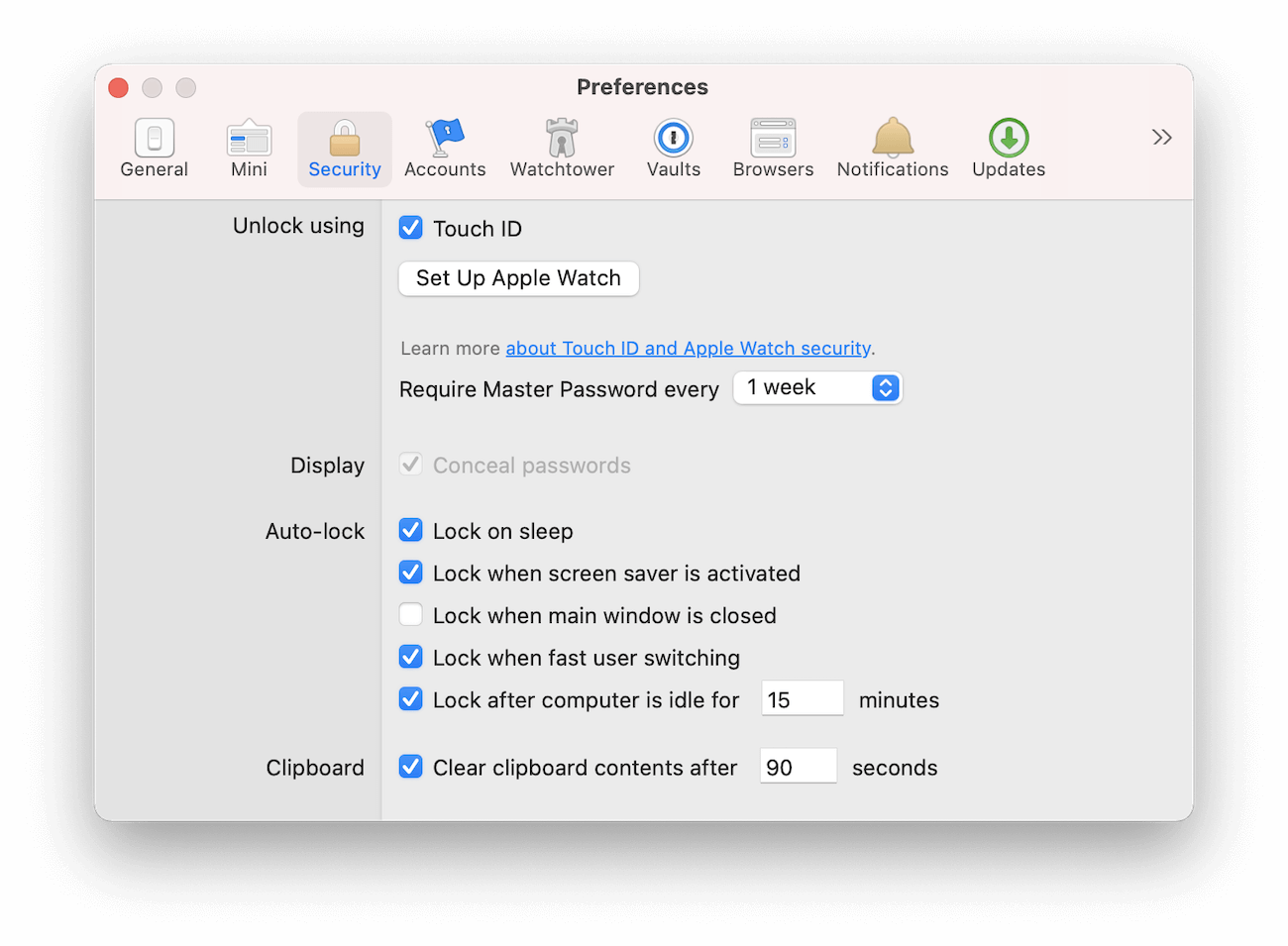 After you set it up, you'll get a notification on your Apple Watch any time you open 1Password in macOS. Double click to unlock, and you're in.
I can't tell you how handy this has been for me – especially when I'm using my MacBook with an external keyboard and trackpad. Now I don't have to reach across my desk to get to the Touch ID button on my laptop. A quick double click on my wrist gets the job done. The whole thing feels seamless and far less intrusive.
When you turn on both Apple Watch and Touch ID unlock, 1Password will treat Touch ID as the primary unlock method, but you'll still get the prompt to unlock with your Apple Watch.
New Inline Safari Experience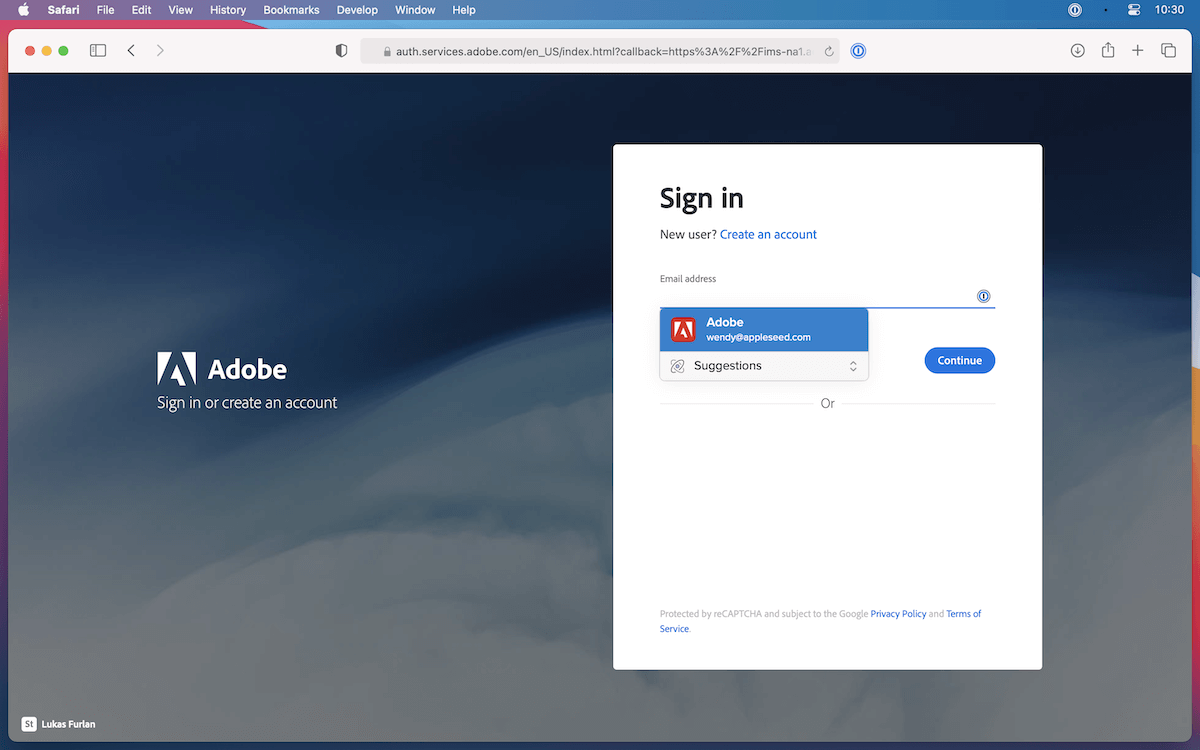 1Password X is the best way to experience 1Password, right in your browser. It's smart enough to analyze webpages in the background and suggest relevant items in your vault to fill forms as you browse. In other words, 1Password X anticipates the action you're trying to take, then makes it easy to perform that action.
Now, that same speed and intelligence has come to Safari for Mac. When you're browsing in Safari and select a text field that 1Password supports – credit card forms, address and password fields, etc. – 1Password will now offer to fill it automatically. Select from the available options, and 1Password will do the rest.
Privacy Cards
Since launching our partnership with Privacy in 1Password X in September, we've received many requests asking for support in Safari. We're excited to deliver on those requests today.
Starting today, you can create virtual payment cards with Privacy using 1Password in Safari. 1Password will also offer to save that card so it's ready the next time you need it. If attackers were to breach that website, they would only gain access to your virtual payment card details, which are useless to them. Hard to get more secure than that.
If you don't have a Privacy account yet, 1Password users can get three months of Privacy Pro for free. Enjoy!
Refreshed Item Detail Design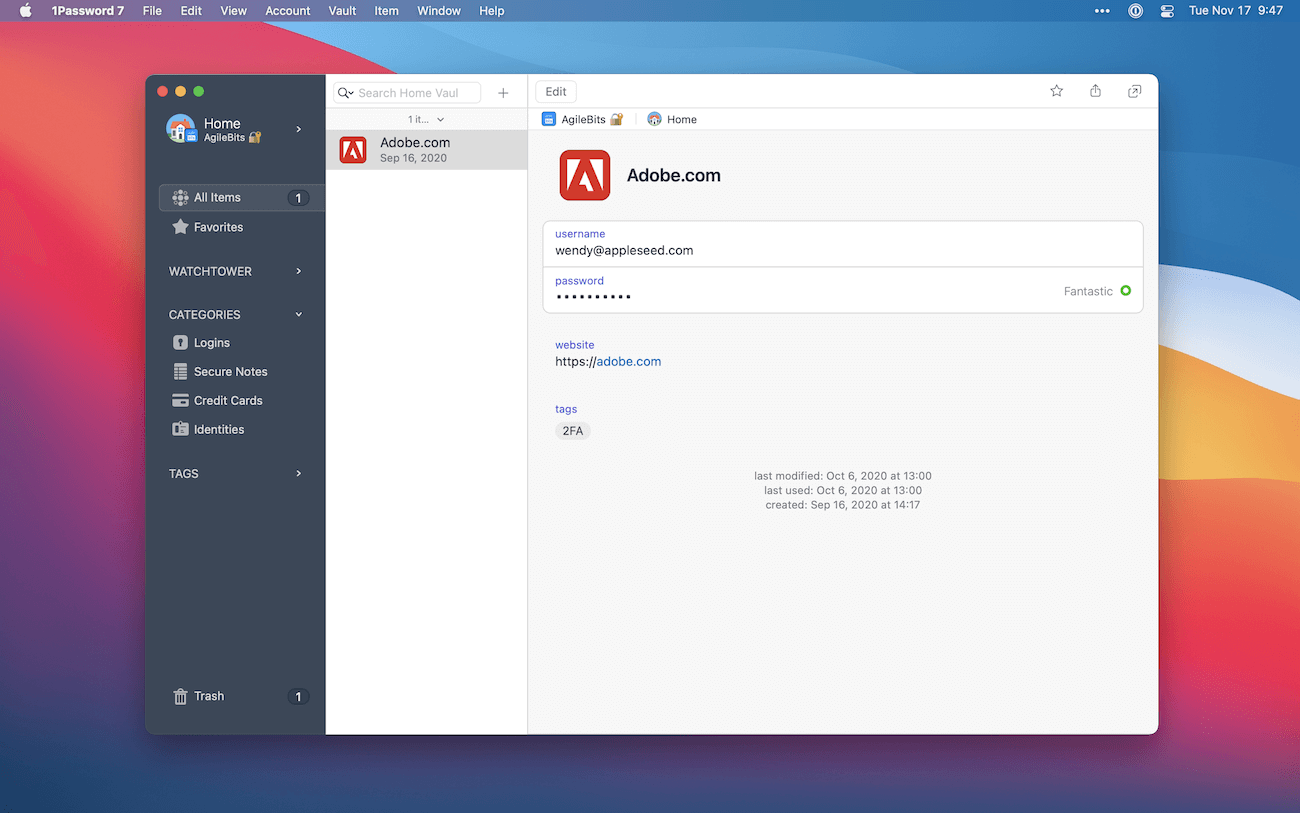 When you view your items in 1Password for Mac, you'll notice that everything looks a bit fresher and cleaner. Now when you hover over a field, you'll see a soft highlight marking the active field. At the top of the entry, you'll also see the vault details at a glance.
Not to be outdone, the password generator got a makeover, too. It's now easier to switch the password type between random alphanumeric codes, memorable passwords, and PIN codes.
You can also now adjust options to capitalize or use full words, and the password itself is now clearly visible in the generator window.
These are small changes, but they all add up to a cleaner, more satisfying experience.
Update now
1Password 7.7 is a free upgrade for all 1Password subscribers. Download the update to get the goodness. If you installed 1Password through the Mac App Store, rest assured that 1Password 7.7 has been submitted and will be available upon approval.
Want to see what's coming next for 1Password for Mac – or, better yet, help shape its future? Join the discussion in the 1Password Support Community. We love hearing from you.