Congratulations on making it through January with some of your New Year's resolutions intact! While you've been sticking to your new exercise routine and drinking healthy smoothies, we've been blending up something new for you as well. And although convenience and security don't make very tasty drink ingredients, they sure do go well with 1Password.
Now I could try to introduce the hallmark features with words, but why do that when our What's New screen does it so much better?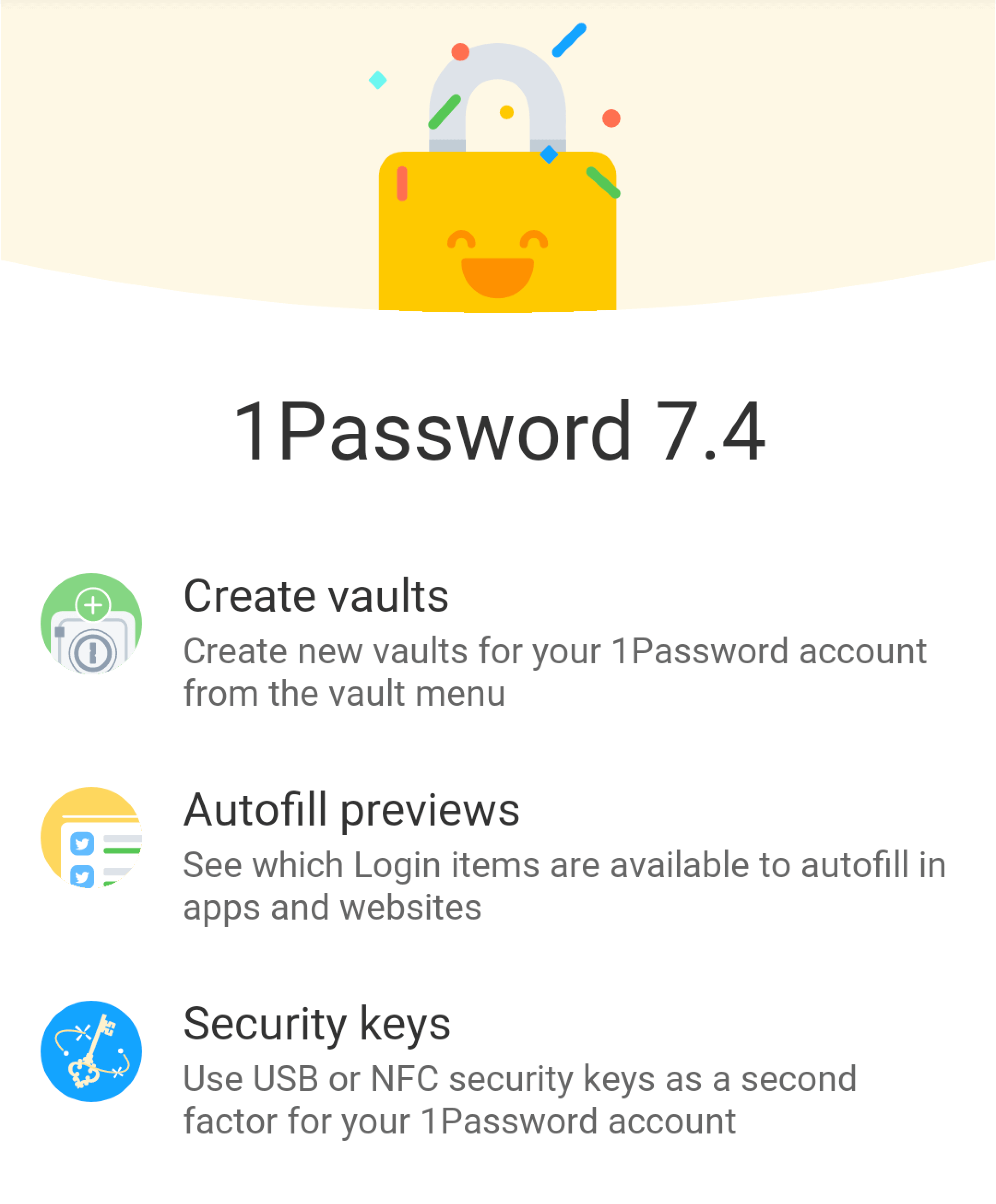 Create vaults on the go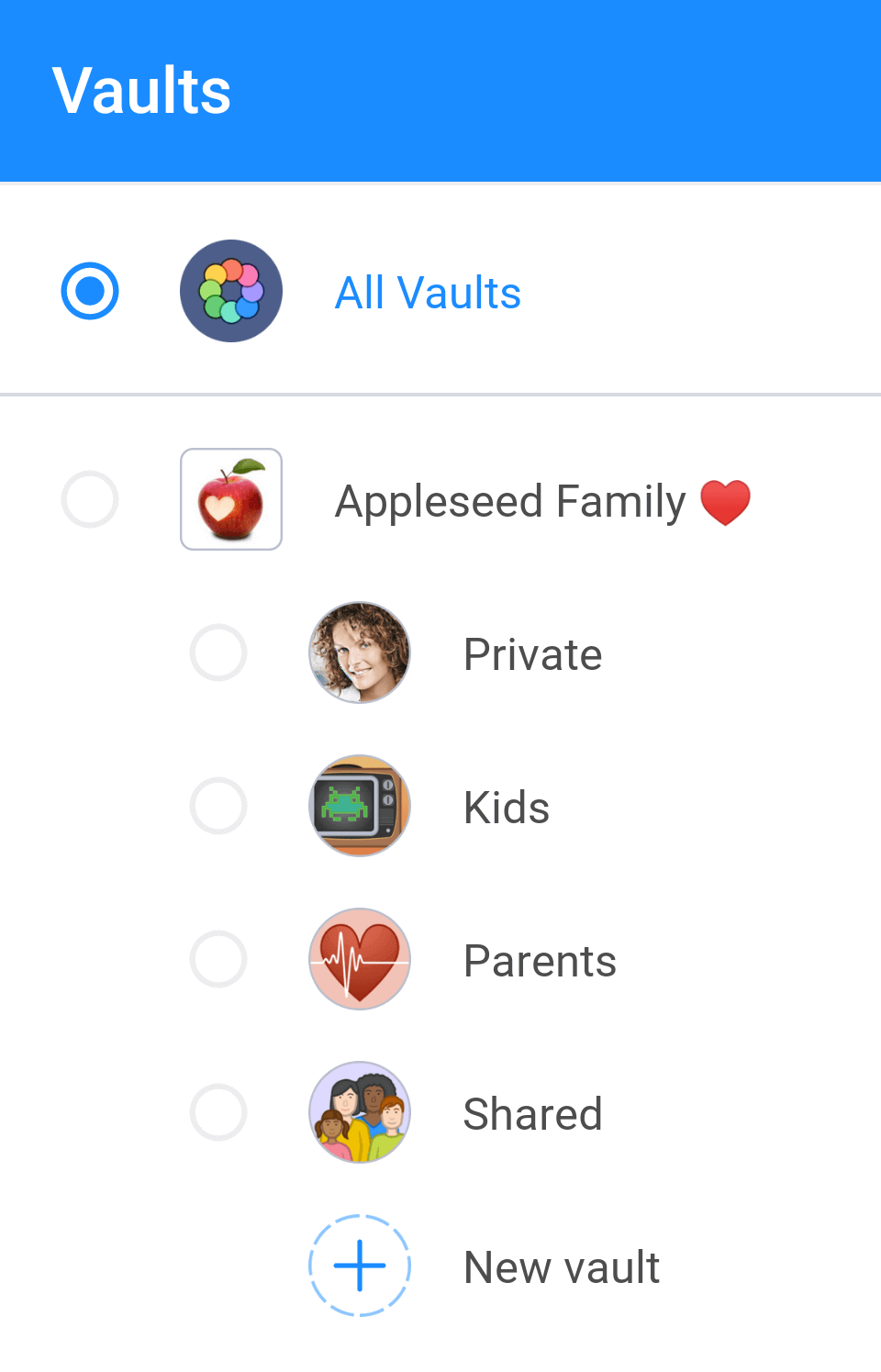 Vaults are great for organizing the items in your account at a very high level. For example, you may want to store all your travel essentials in one vault and your tax documents in an entirely different vault. In this update, you can exercise that desire to organize even while on the go. In just a few taps from the vault menu, you can create a new vault, give it a fitting name, and choose a unique icon. And with that, it's now ready to store your latest secrets!
Preview your logins with Autofill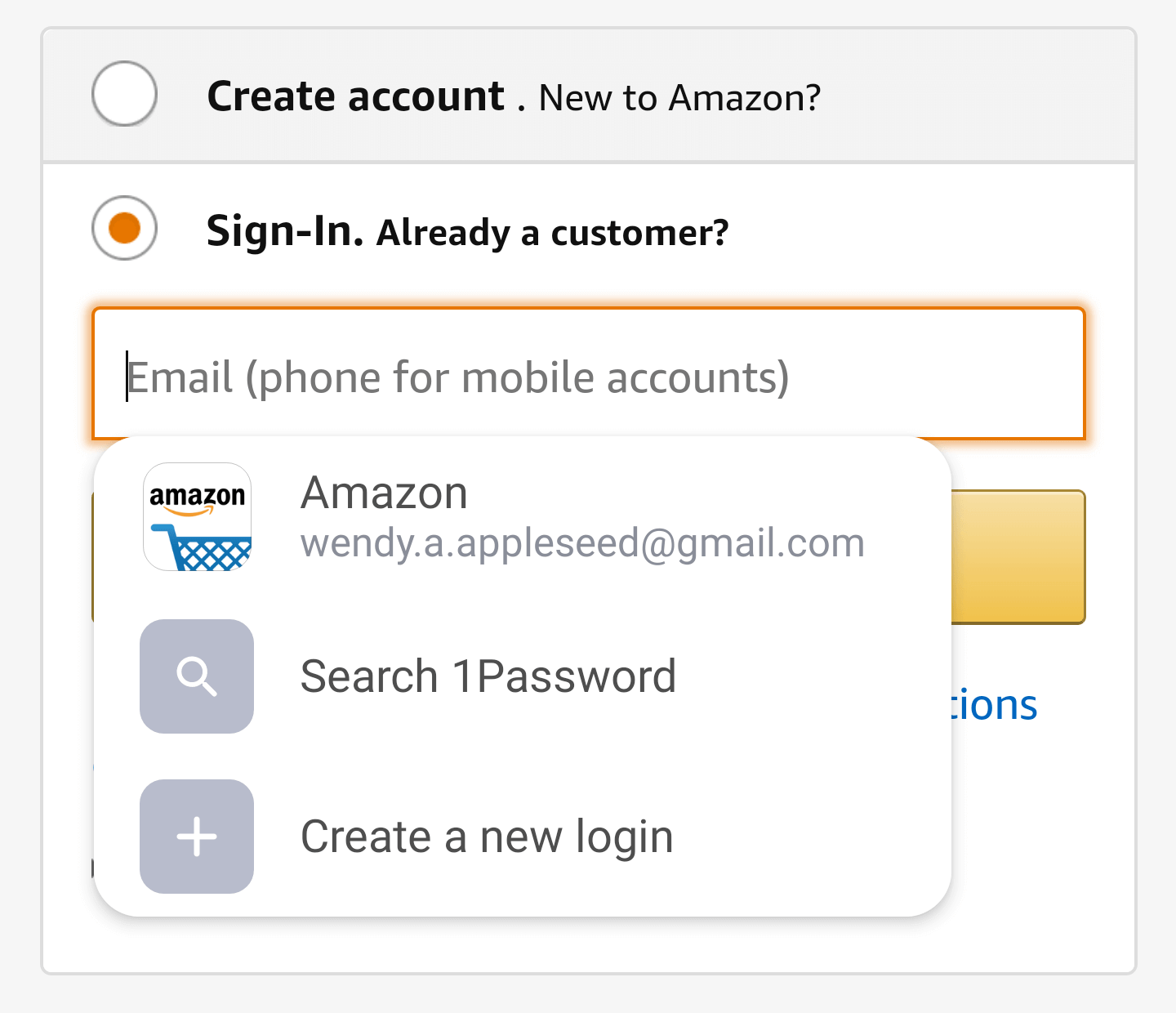 When you visit the sign-in page of a website or an app, it's helpful to know whether you already have a login available to autofill or whether you need to create a new one. To enjoy this convenience, go to Settings > Autofill and turn on Autofill previews.
After you've turned on this feature, you'll always see which logins are available when you want to sign in somewhere. To fill one, choose it and unlock 1Password. You don't need to try to remember whether you've already created an account for an app or website. Learn more about Autofill security.
Use your USB or NFC security key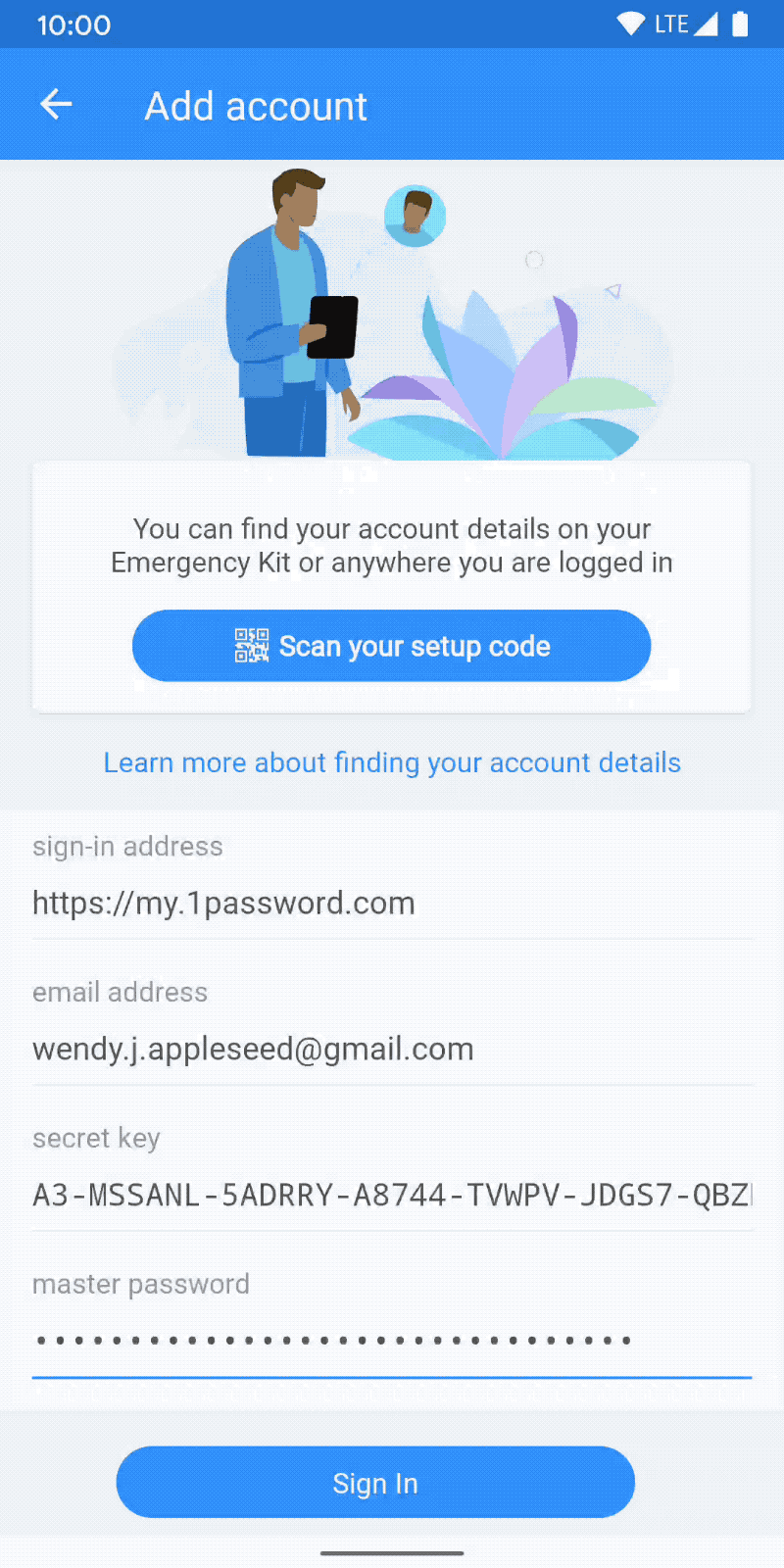 The best security is done in depth, and you can now protect your 1Password account with an additional layer of security. To get started, turn on two-factor authentication for your account on 1Password.com and add your U2F-compatible security key. When you sign in to your account in 1Password on your Android device, you'll need your security key in addition to your Secret Key and Master Password – a little extra peace of mind for you most important data.
And lots more…
On top of the great features above, there's lots more to enjoy in this release as well:
Use Autofill to update existing Login items in your vaults.
Quickly sign up for new accounts now that Autofill handles the password confirmation field for you.
View all items in a 1Password account by selecting the account in the Vault menu.
Stay informed of the latest new features in each update with our What's New screen.
Search your logins when filling on websites using Autofill and Accessibility.
And that's just for starters. Jump on over to the full release notes to read about the other improvements and fixes that are also included in this update.
Available now
1Password 7.4 for Android is a free update for all 1Password customers. It's available now on Google Play, so keep an eye out for that update notification.
We hope you love this update as much as we've loved building it for you! Be sure to let us know on Google Play, Twitter, and in the 1Password Support forum.