Starting today, 1Password Teams and Business customers have access to a new, streamlined Admin Dashboard. The new dashboard is your home for reporting, Insights, Travel Mode, and user management.
The current 1Password admin homepage and dashboard have joined forces to give you a single, more helpful homepage experience. The new dashboard brings the 1Password Business features you rely on together into one well-organized, easily accessible place.
What's new
Bringing together high-level details about your business and quick-access links to useful features, the Admin Dashboard will give you a comprehensive overview of your account, team, and security posture.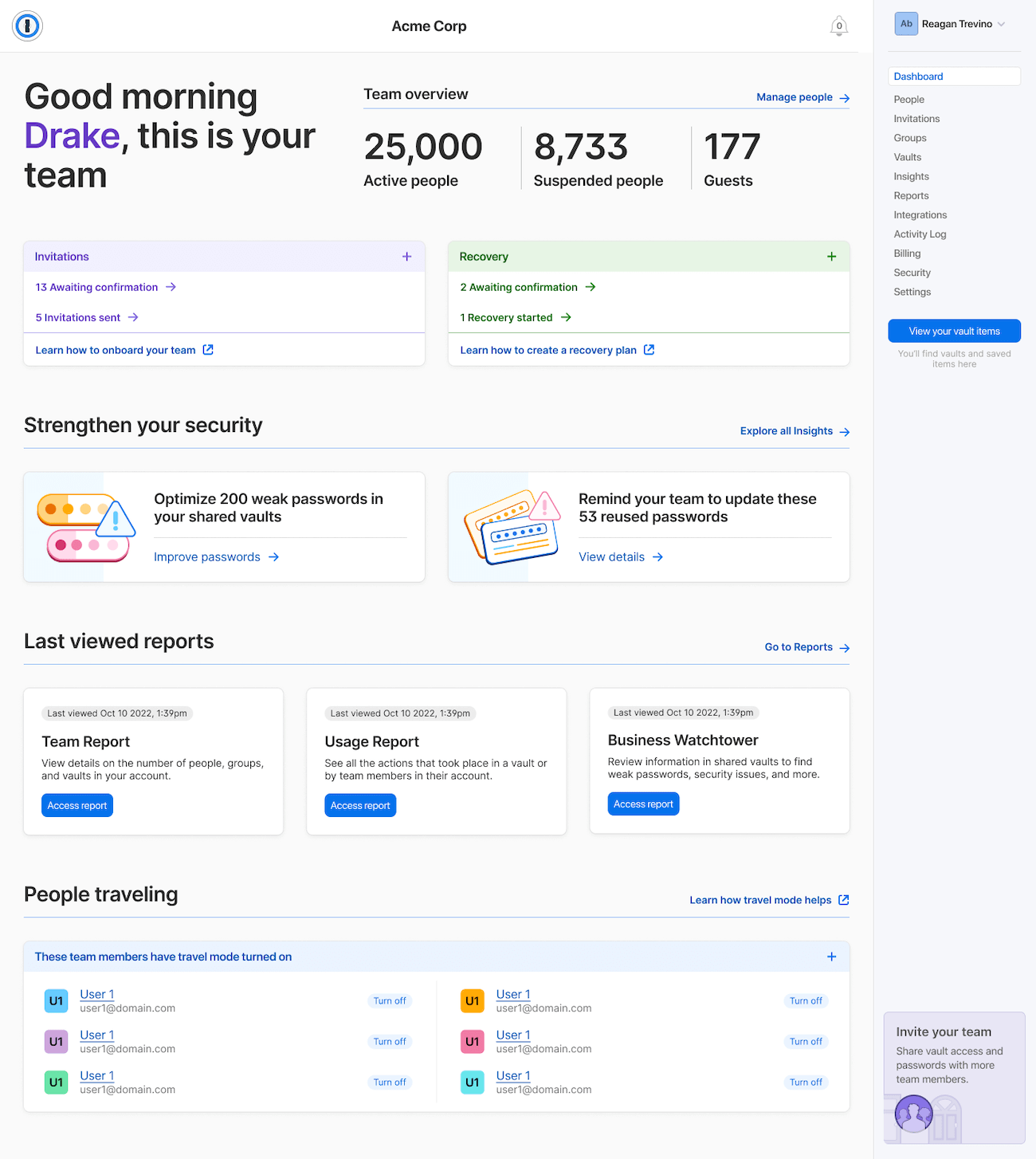 All the 1Password Teams and Business features and functionality you know and love will remain the same, but you'll now have a more accessible and efficient experience in one central location.
Find actionable information and potential risks through Insights
You can now access Insights directly from the Admin Dashboard so you won't miss a thing. The Insights dashboard consolidates information already available in places like the Team report, domain breach report, and Watchtower reports in one at-a-glance dashboard.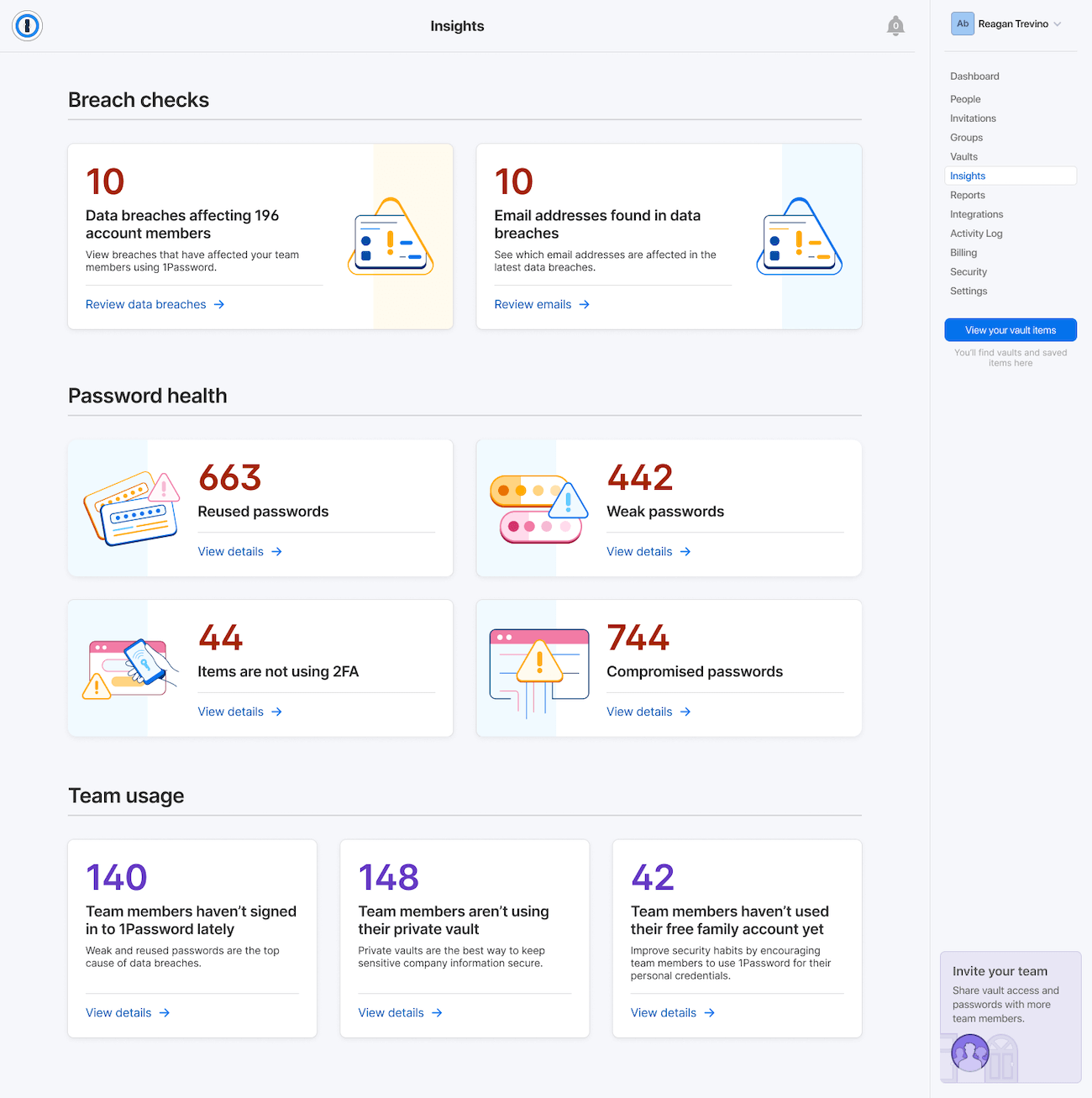 Better understand how your team uses 1Password with Reports
With 1Password Business, you can create several different kinds of reports to measure adoption, organize your data, and much more:
An overview report
A team report
A usage report
A domain breach report
A Business Watchtower report
Reports are now available right on the Admin Dashboard, making it easy to dig deeper whenever you need to.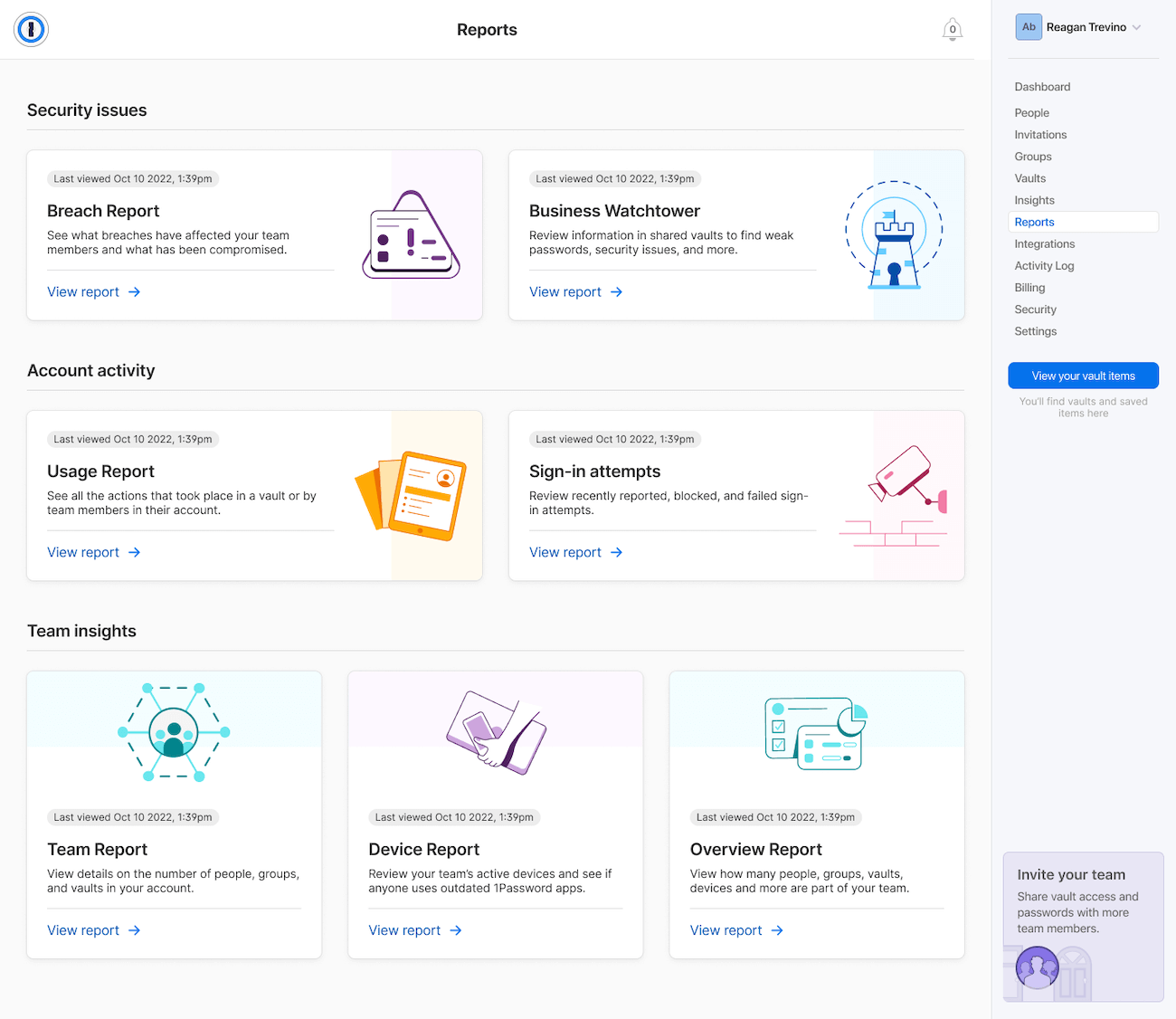 Streamline managing guests, members, and teams
Whether you're inviting a new user, changing permissions, or keeping track of Travel Mode, being able to efficiently manage your team is crucial. You can now streamline your workflow when it comes to any admin actions or tools with the Admin Dashboard.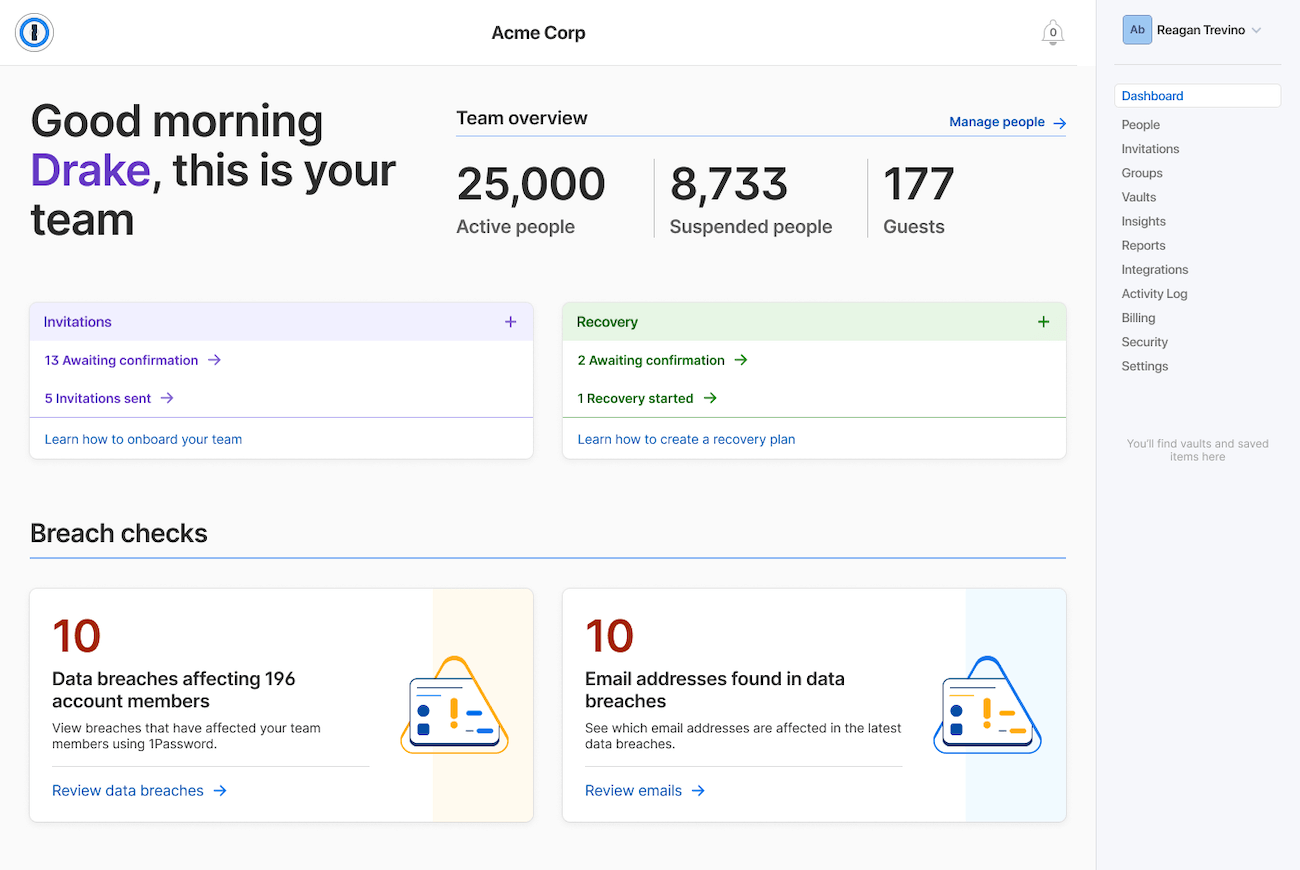 Everything you need in one place
Streamline your workflow, better secure your team, and get the most out of 1Password today. Take advantage of the brand new Admin Dashboard by simply signing into your account on 1Password.com and exploring your new homepage experience.
Secure your team with 1Password Business
Keep your team secure without slowing them down. Choose 1Password Business to gain complete control over passwords and other sensitive business information.
Try free for 14 days