New goodies abound, plus a treat for Linux users.
1Password X is a 1Password experience that works entirely within your web browser, independent of a desktop app. It brings all the power of 1Password to Chrome and Firefox, and it works great on Linux, Mac, Windows, and Chrome OS.
What's new in version 1.10
It's been an incredibly busy summer for the 1Password X team, starting with our Independence Update in July. September brings some of our biggest features yet — and we mean that literally.
Large Type
Large Type is a beloved feature in the 1Password apps, and it's made its way to 1Password X in style. Now you can make any of your passwords big and bold, so they're easy to copy and read. Beautiful, eh??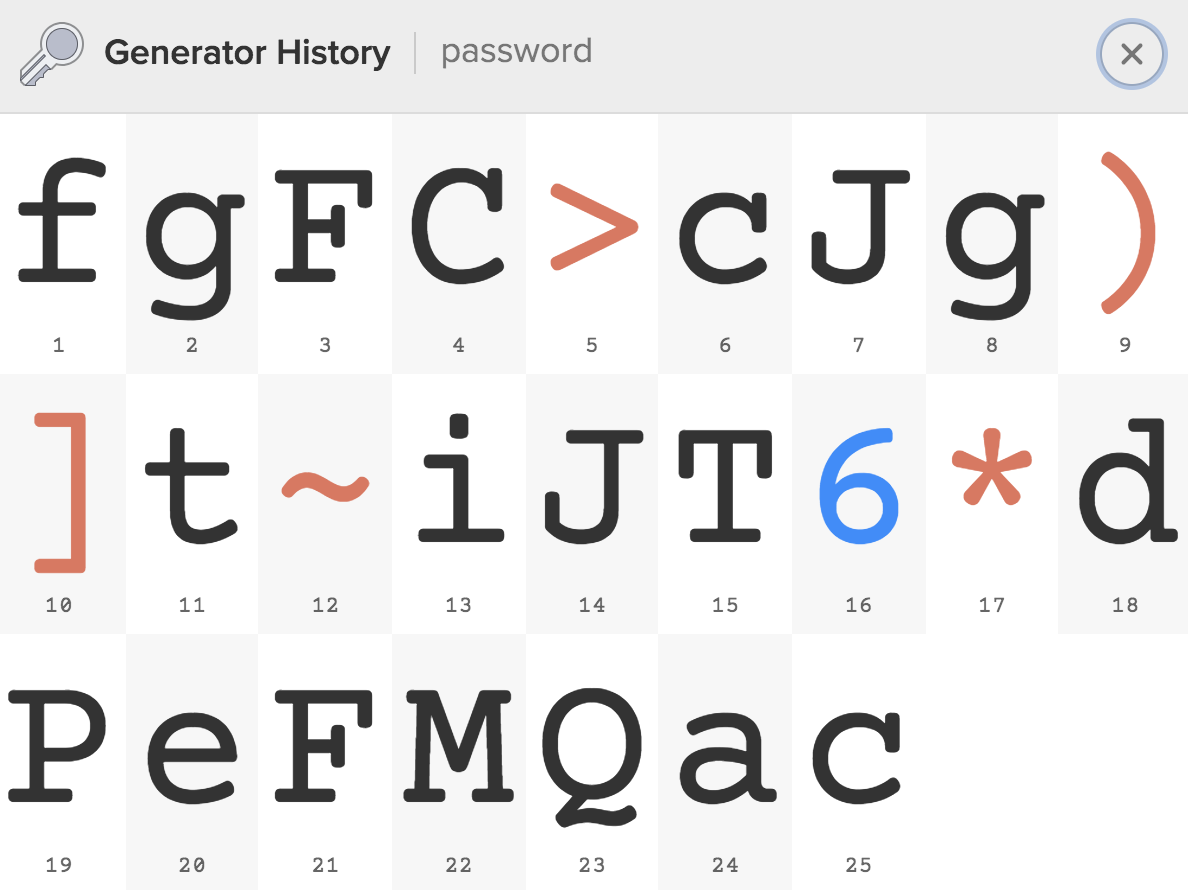 Watchtower
Watchtower helps you proactively identify breached passwords, so you can update them and stay secure. The Watchtower interface was completely redesigned for 1Password 7 for Mac, and we knew we had to include it in 1Password X as well. Watchtower integrates with the haveibeenpwned.com service to let you know if any of your passwords has been exposed in a data breach.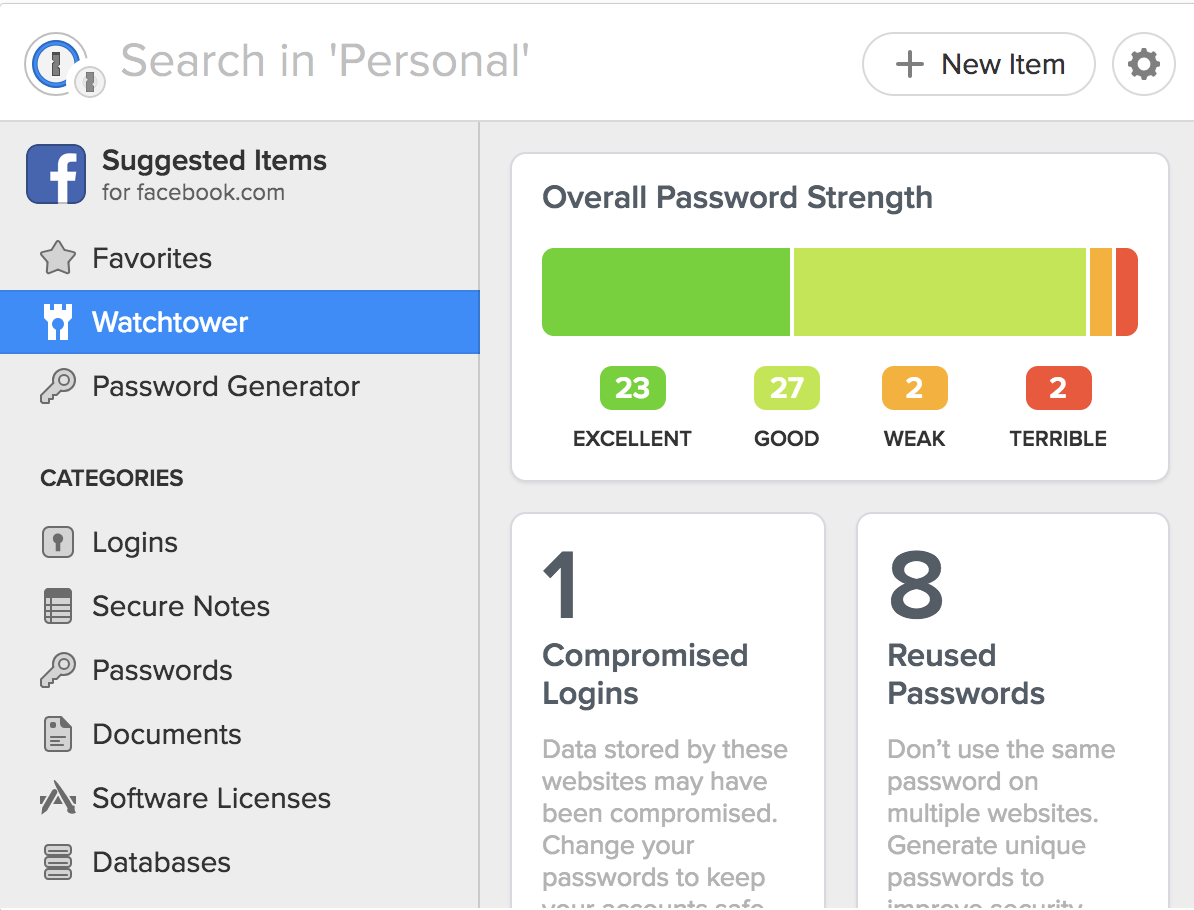 Easy two-factor authentication (2FA)
1Password X already filled authentication codes automatically, but now it can save them, too. You can scan QR codes directly from the 1Password X pop-up to add one-time passwords to your logins. It's the easiest way to use 1Password as an authenticator for sites that use two-factor authentication.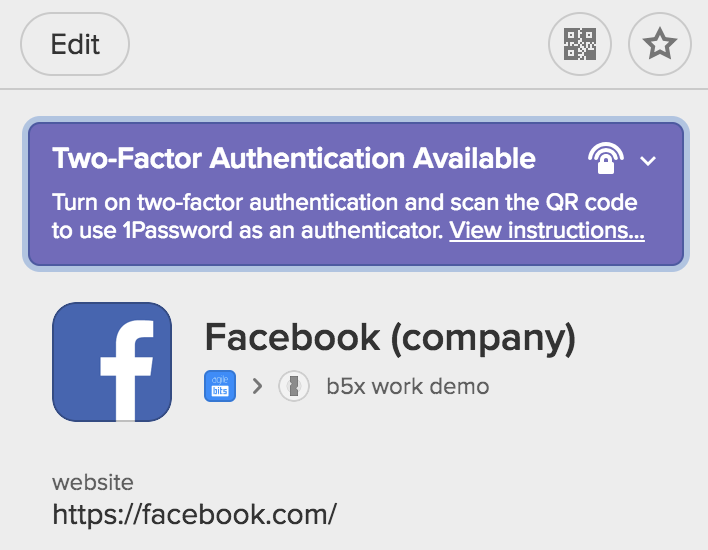 1Password X ❤️ Linux
1Password X is a wonderful experience on your Mac or Windows PC, but we're especially proud of how well it works on Linux. To celebrate the release of version 1.10, we've launched a new 1Password on Linux showcase which covers all the ways to enjoy your favourite password manager on your favourite OS. 😉
We often hear from Linux users who are just finding out about 1Password X and our other offerings for Linux. If you use Linux on some computers but are on the fence about committing, then you'll love our new promotion. Sign up for a 1Password membership with promo code SUDOSEC, you'll get 91 days free to discover how 1Password X can fit into your workflow.
If your Linux box looks more like a Chromebook, don't forget that 1Password X also plays well with Chrome OS.
Get 1Password X 1.10
Read the full changelog to see everything that's new in 1Password X. If you already have 1Password X installed, you'll get the latest update automatically. If you haven't tried it yet and you have a 1Password account, there's never been a better time to try it out:
Give it a go, and I think you'll quickly see why 1Password X has become my favourite way to use 1Password on the web. 🙂