I've been itching to write this post since the end of September, when we added support for Android's newest biometric library in 1Password for Android. We've known for a while now that face unlock was arriving with the Pixel 4, and this update prepared 1Password for that eventuality. The only thing I was missing was the actual device so I could write about the experience firsthand.
Each year, I eagerly await the Made by Google event in October when Google shows off their latest and greatest hardware. It's like Christmas come early for me, and this year was no exception. As soon as I was able to, I pre-ordered a Pixel 4 XL from my carrier and waited impatiently for it to arrive.
I'm happy to say that it arrived last week, and it was well worth the wait. I've since put 1Password through its paces on my new device, and here's where we truly shine.
Pixel 4 XL, meet 1Password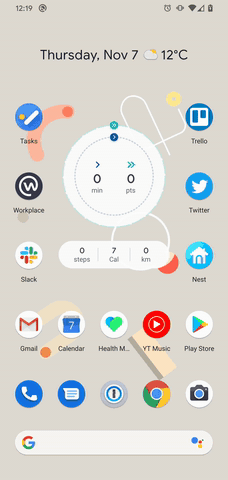 Of course, the first thing I do whenever I get a new device is set up 1Password. As you might imagine, I use a long Master Password to secure my 1Password accounts, and this can be a bit of a pain to type on mobile. Fingerprint unlock has made it so much quicker for me to unlock 1Password and I've made heavy use of it over the past few years.
Face unlock takes it to the next level. It took only a moment to set up and now when I launch 1Password, the sequence of verifying my face and unlocking happens faster than me even thinking about moving my finger to that non-existent fingerprint sensor. In fact, after a week of using face unlock, the muscle memory is all but gone.
Face unlock everywhere
After setting up 1Password on my new Pixel 4 XL, the next order of business was to sign back in to all of my apps. Autofill with 1Password made this a breeze. And even though some of my favourite apps don't yet support face authentication, 1Password covered for them quite nicely. I simply tapped on the Autofill with 1Password prompt to unlock with my face and sign in to the app.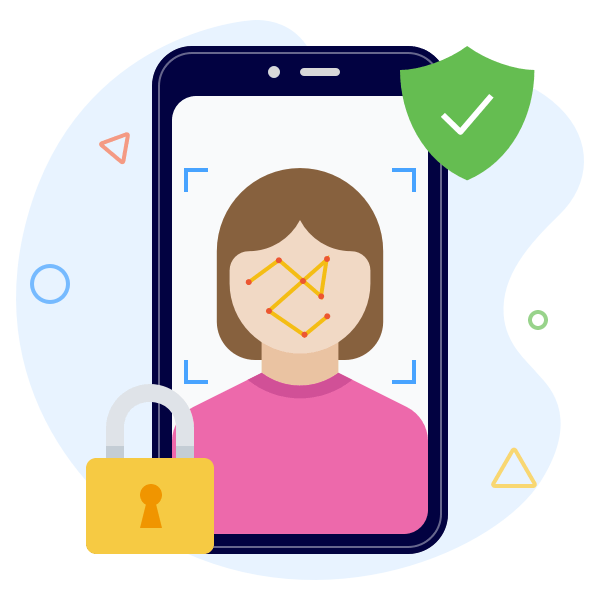 Easy sign-in and sign-up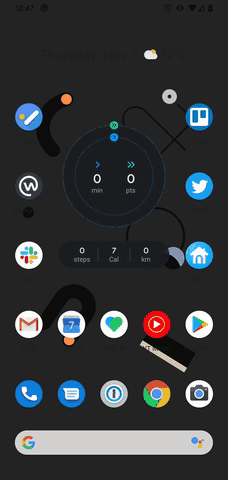 Speaking of Autofill, the improvements that we've been making over the last couple of releases go well beyond the Pixel 4. Depending on which version of Android you're running and which browser you prefer, you may be using our Autofill service, our Accessibility service, or a combination of the two. We've synced them up so that you get the same experience, no matter which one you happen to be using.
We've enhanced both services to support filling in login details, even when those details are split across multiple screens. This includes filling in your TOTP codes for you, so you no longer have to bother with copying them to the clipboard. Our Autofill and Accessibility services also let you create new Login items when signing up for a new account.
Taken together, these changes make it so much easier to sign up for and sign in to apps and websites. No more flipping between apps.
Looks aren't everything, but they certainly help
Not only does 1Password work great on the Pixel 4, but it looks great too! When Android 10 launched earlier this year, we dressed 1Password up for the occasion in new dark attire. I thought it looked good then, but I have to say that the 90Hz screen of my new Pixel makes Dark Theme truly shine. And Ambient EQ ensures that the colour and brightness are right for any environment. Now I just need to decide whether to commit to one theme or to continue switching between the two.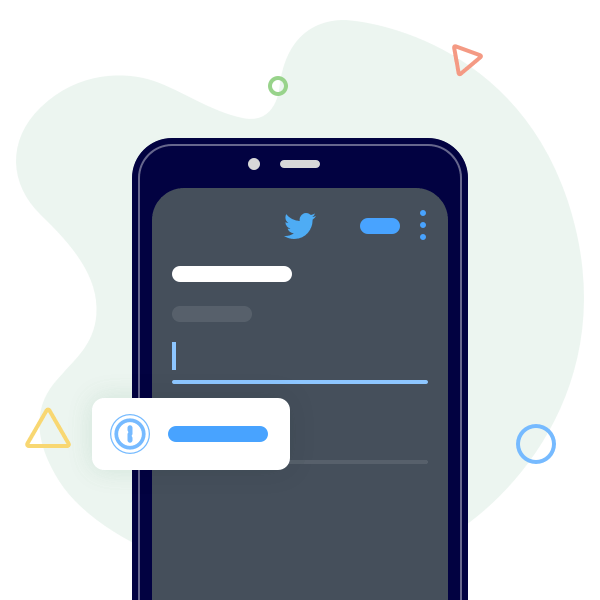 Did you recently snag your own Pixel 4? Be sure to let us know about your favourite features on Google Play, Twitter, or the 1Password Forums.