Last week I was in San Francisco to attend the opening of The Glass Room, a pop-up event brought to you by Mozilla and 1Password. It's designed to generate a global conversation about privacy and personal data, and invites us to explore how technology is shaping our lives and our interactions with the world.
Our belief in your right to privacy informs every decision we make at 1Password, from how we design our product to what events we get behind. We're delighted to support an exhibition whose mission aligns so closely with ours, and help more people make informed decisions about their privacy and personal data.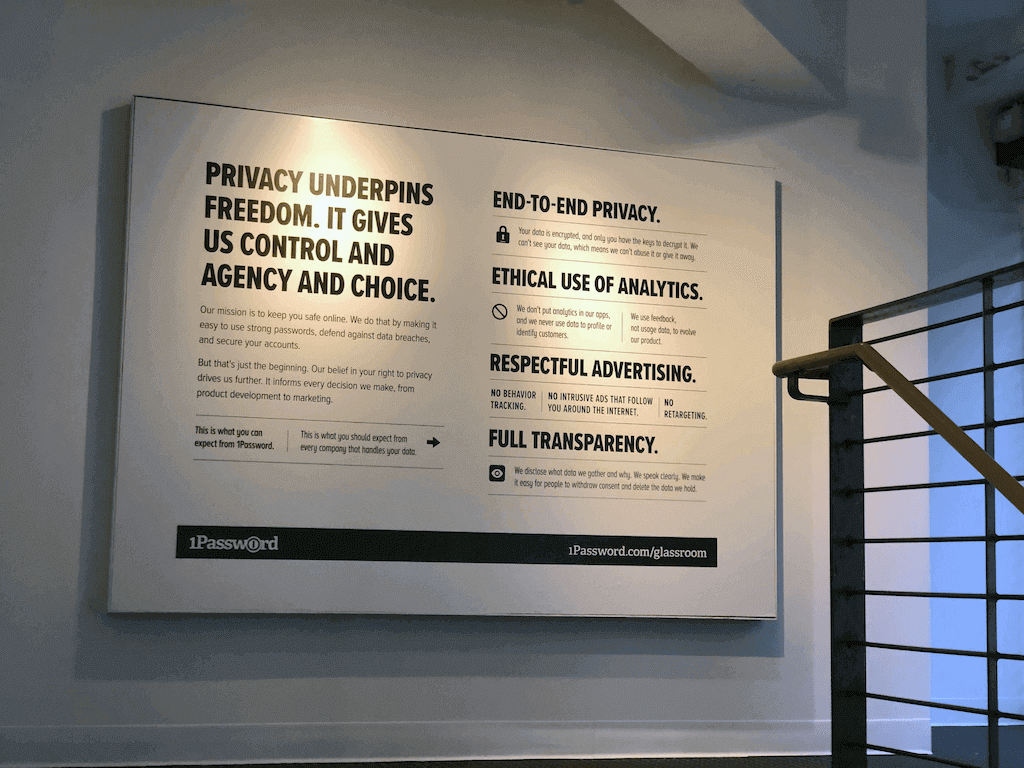 Several fascinating pieces explore different aspects of technology and digital information. The space is divided into five thematic areas, all designed to shine a light on different aspects of digital technology: Deeply Personal, Invisible Labor, Trust in Us, Big Mother, and Open the Box. There's even the Data Detox Bar, where you can find advice on how to take action to create a healthier digital life.
One of my favorite pieces allowed me to explore infographics that looked into the political spending on Facebook. Clearly a contentious subject, it tells a story of who may be targeting you, what messages they are using, and the scale they are doing it on. Seeing targeting this personalized makes you question quite a bit of the content you see on social media, and how it may be manipulating you.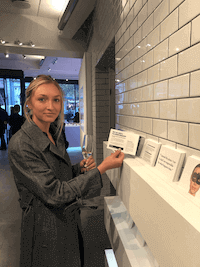 Another exhibit I found interesting was what seemed from a distance to be an innocuous map. But, as I moved closer, it displayed my phone and all the data it was sharing with a rogue Wi-Fi antenna. And it wasn't just my phone – it revealed all the devices in the area that were attempting to connect to what looked like free Wi-Fi.
There are over 50 pieces exploring privacy and how it affects everyday life. Technology is so prevalent in our lives, and it's vital that we have an understanding of what information is out there and how it's being used. If you're in the Bay Area, stop by The Glass Room in San Francisco right on Market Street before the exhibit closes on November 3rd.