When we started these 1Password for Good initiatives at the beginning of 2020, we had no idea just how much "good" the year ahead was going to need.
For the 1Password team, the project has become an important reminder that helping others connects us to a wider, more diverse community. And despite 2020 being an incredibly difficult year for us all, there were still a lot of positive things happening around the world.
We embarked on a mission to aid people and communities who needed a helping hand around the world. No, we didn't get on a plane, but we did manage to help build a well in Malawi, plant 100,000 trees for global reforestation, and feed over 30,000 people in Canada. Here's a look at some of the good we've put out into the world over the last year.
Keeping well with water
Hand-washing became – and continues to be – one of the strongest defenses against the spread of COVID-19. But while many of us were busy stockpiling toilet paper, yeast, and hand sanitizer, other communities were facing the very real danger of not having access to clean water.
Clean water is not only vital for good health, but it is also essential to live. We donated to charity: water to help bring clean water to Malawi. Our donation goes towards building a new well in the country to provide communities with potable water.
Anthony Marinos of charity: water said it best: "With this newfound access to clean and safe water, communities can improve health, increase education rates, empower women, and grow their local economies".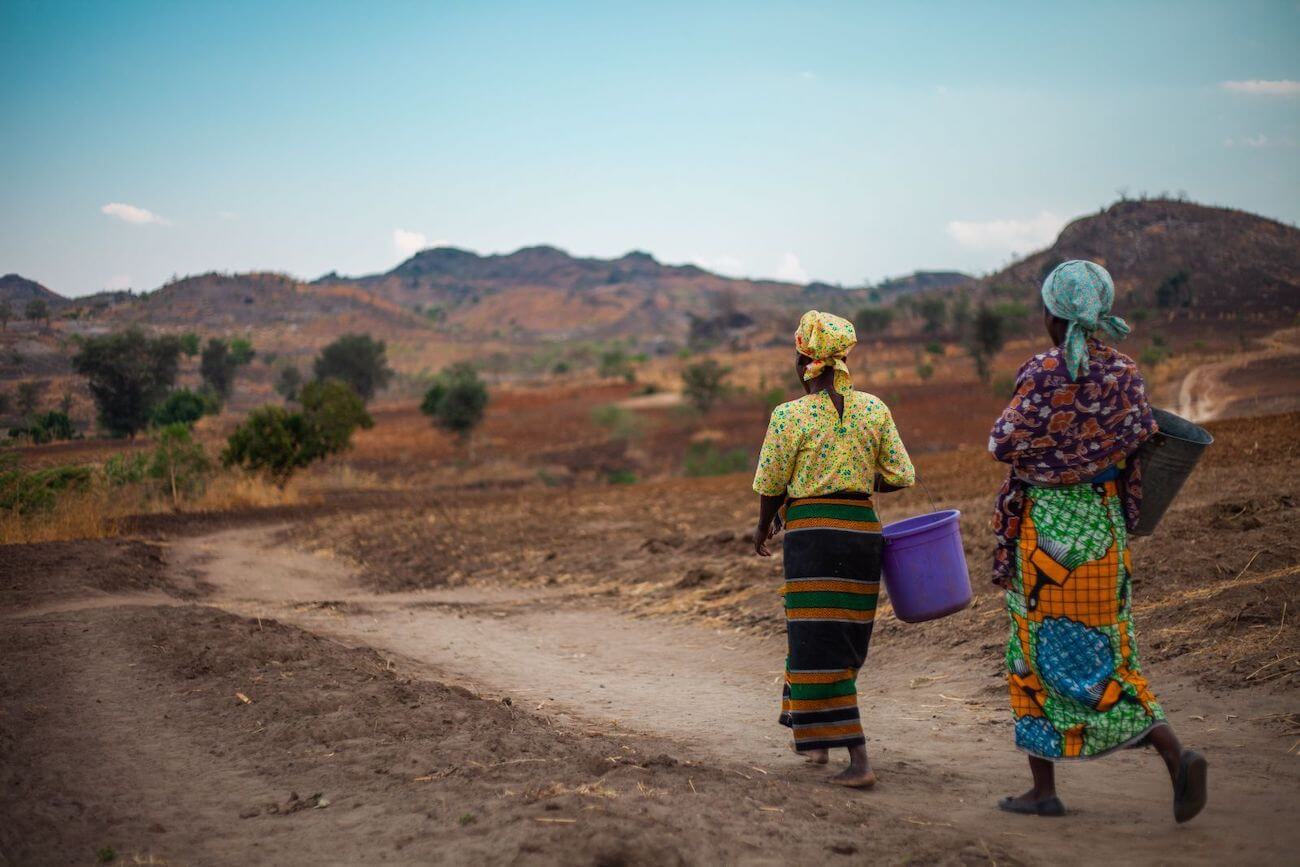 Good food
As the pandemic took root, clean water wasn't the only challenge impoverished communities faced – food insecurity grew in Canada by 39 percent. With a hard-hit economy and record unemployment, many Canadians were faced with the difficulty of consistently putting food on their table.
Enter FeedON, a team working to end poverty and hunger by supporting local communities and food banks. We contributed to FeedON's mission and were able to provide over 30,000 healthy meals to children, adults, and seniors. At a time when people need help more than ever, we are proud to help combat food insecurity in Canada.
Seeing the forest for the trees
Eden Reforestation Projects is a nonprofit that helps reduce extreme poverty by employing local villagers at a fair wage to grow, plant, and guard forests. Combatting the effects of deforestation through tree-planting has the positive benefits of providing habitats for animals, controlling flooding and erosion, and replenishing soil with nutrients.
Eden Reforestation Projects has planted more than 443 million trees to date, and last year we were able to help plant over 100,000 trees in areas severely affected by deforestation. Eden Reforestation Projects is considered one of the most cost-effective reforestation projects in the world, and we're excited about the work they're doing to reduce poverty through reforestation.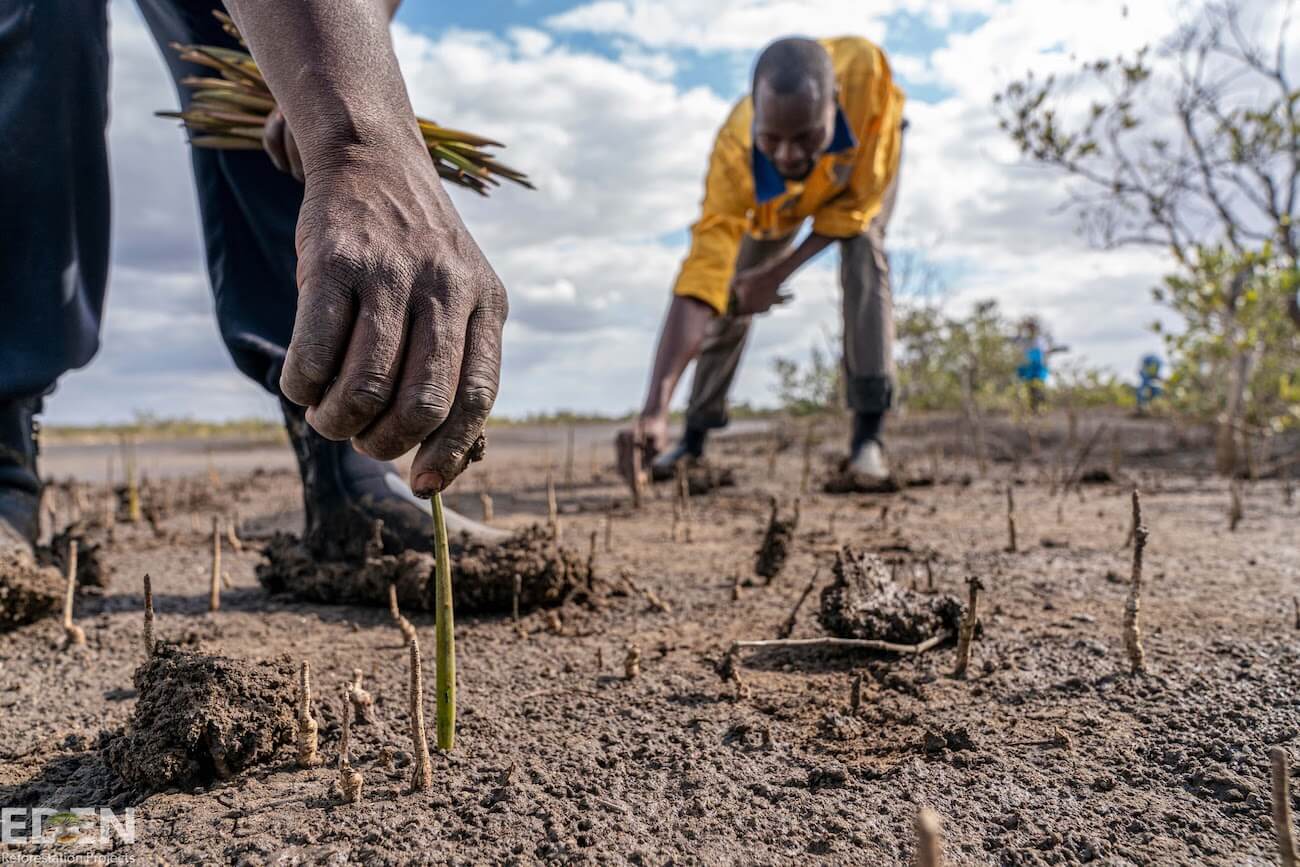 Giving back for Thanksgiving
Traditionally, in Canada and the United States, Thanksgiving is a holiday that invites people to reflect on what they are thankful for. In 2020 we decided to show our gratitude for groups contributing to their communities by helping support the work they do.
From October 12 - November 26, the time spanning between Canadian Thanksgiving and Thanksgiving in the United States, we pledged to donate $1 to charity for every 1Password family account created during that time frame.
More than 66,500 sign-ups later, we donated $70,000 USD to our three chosen charities: Big Brothers Big Sisters of Canada, Food Banks Canada, and the Canadian Mental Health Association.
We were so blown away by your support that we decided to extend our sign-ups pledge until the end of the year. That turned into a $30,000 USD donation for two additional charities: Ducks Unlimited Canada, which helps protect and restore wetlands, and Kids Help Phone, a 24/7 service that offers professional counselling and support for young people in Canada.
Thank you to everyone who signed for Password Families during our campaign – you really helped make a difference.
1Password for Good
While donations are an important part of doing good, we also wanted to help protect those who are making significant, positive impacts in our world. The 1Password for Good initiative allows us to support nonprofit & non-governmental organizations, along with individual families making remarkable contributions by offering them a perpetual discount on their accounts.
One such organization is an international non-governmental relief agency that operates in nearly 100 countries worldwide, managing logistics and infrastructure on a massive scale.
"Like all large enterprises, we depend on a central directory for authentication and authorization, but unlike many other enterprises our work takes place in conflict-affected countries. We cannot stop operating if an office or entire country is isolated from the network – which happens a lot in our working environment. Thus, using 1Password is the best way for us to handle disaster recovery and emergency access to our resources when everything else is broken. Thanks to 1Password for Good we are able to continue our mission securely".
– Joel Snyder
We've also been able to support fantastic organizations like Plastic Tides, Child Aid, and FightPandemics over the last year – helping them stay secure while they do life-changing work.
2020 was a difficult year for so many people, and we're glad we're in a position to be generous to a variety of causes.
Thank you to our chosen programs – charity: water, Eden Reforestation, FoodON, Big Brothers Big Sisters of Canada, Food Banks Canada, and the Canadian Mental Health Association – for the great work they do making the world a better place to live for everyone. If you're in a position to do good, do good.
This article was last updated on November 22nd, 2021.