Just over a week ago, I was incredibly lucky to attend Google's annual developer conference at the Shoreline Amphitheatre in Mountain View. I always look forward to this event because it showcases the latest and greatest technologies coming to Google's platforms. And to make things even better, I was joined by Gene, Peri, Shiner and Michael – our largest group at I/O yet!
Google I/O 2018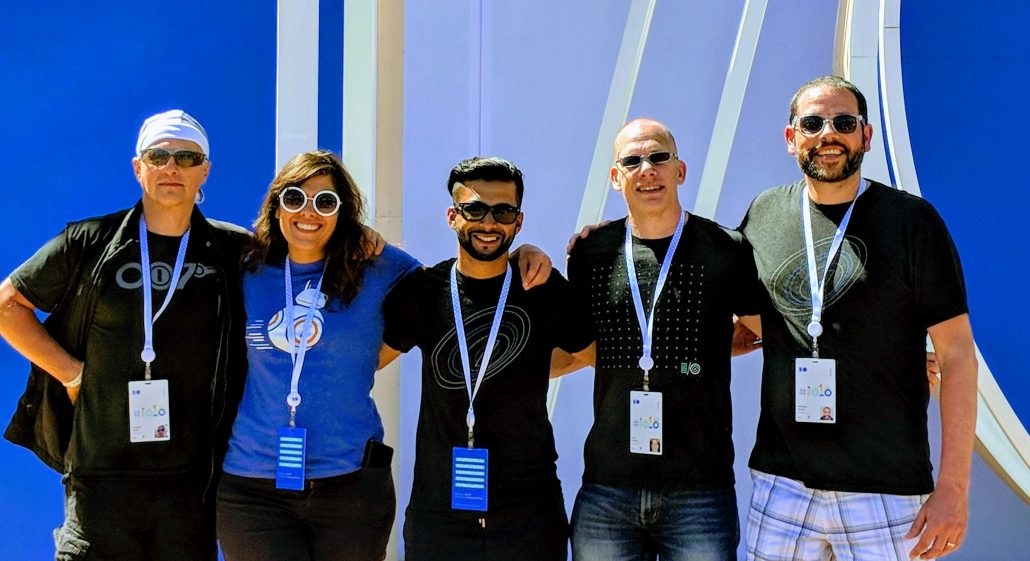 After grabbing coffee and snacks, we took our seats and eagerly waited for the keynote to begin. Sundar Pichai opened the conference by revisiting the most pressing issue of last year: the hamburger and beer emoji fiasco! With the cheese now in the right place, he continued with the keynote and introduced one of the main themes of the conference: leveraging machine learning to solve both simple and complex problems in our daily lives.
The improvements to the Google Assistant such as "continued conversations" and the new voices are fantastic. I do worry that I may fall back asleep if John Legend's soothing voice reads my daily briefing each morning! The Duplex demo was just incredible and I am amazed at how the Assistant was able to understand and deliver natural language conversations over the phone. I've shown the video to all of my family members… maybe even scared them a bit. But don't worry mom, I promise it will be the real me calling. 😉
Android P (Popsicle?)
It wouldn't be Google I/O without a strong focus on the next version of Android. Immediately after they announced the Android P beta, I installed it on my Pixel 2 XL and revelled in the beautiful controls, typography, and roundedness of its design. Android P is all about intelligently analyzing and adapting to our usage patterns. This is being used to drive powerful features such as the new Digital Wellbeing. I'm looking forward to using it to remind me to disconnect and focus on the real world sometimes.
Developing on a Pixelbook
One pleasant surprise that got Michael very excited was the announcement that Android Studio is coming to Chrome OS. He quickly got it running on his Pixelbook and then challenged me to a race to see who could build 1Password faster. We were both shocked to find that his Pixelbook came in only 7 seconds behind my MacBook Pro. That's pretty impressive!
The #chromeos team gave us an awesome present at #io18 this year. With support for Linux apps, I can now use @androidstudio on my Pixelbook to build and run @1Password. ❤️ - @michaelverde View tweet
1Password on Chrome OS
As exciting as it is to build 1Password on a Pixelbook, it's even more thrilling to run an optimized version of it on Chrome OS. We built 1Password 6.8 for Android with an emphasis on the desktop experience, and we're incredibly proud to have been featured by Google during I/O as an example of doing this well.
Shout out to @1Password from #chromeos #io18 - @shahidhussain View tweet
One of my favourite desktop features added in 1Password 6.8 is using the arrow keys and the keyboard shortcuts to get around. I also find it extremely convenient using drag and drop to move text between Android apps. Now I can drag my credentials to sign into the Twitter app!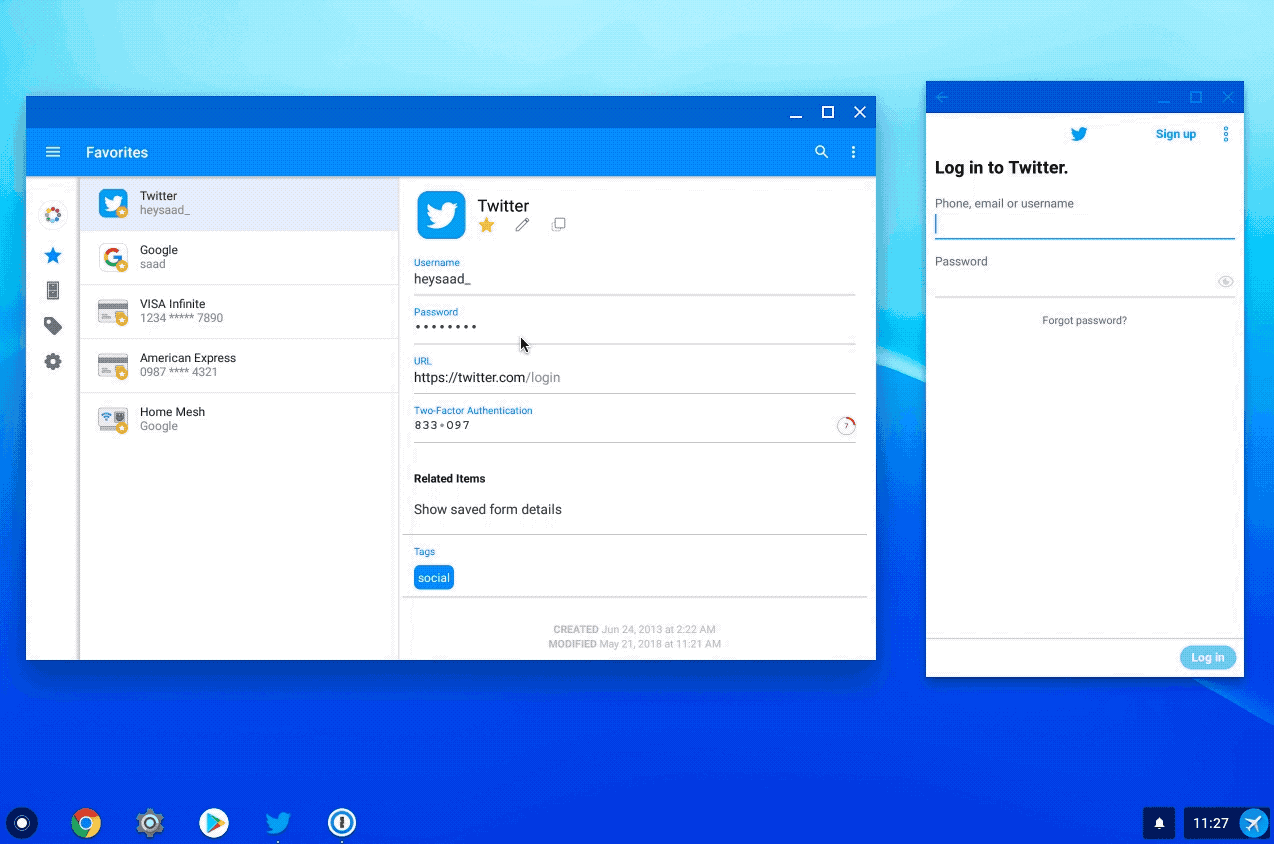 Give 1Password a try on your Chromebook and let us know what you think.
Until next year!
We all had a fun and productive week at Google I/O. It was my first time listening to Justice and Phantogram at the concert, and my god, do I love them! I have "Fall in Love" playing on repeat right now. 🕺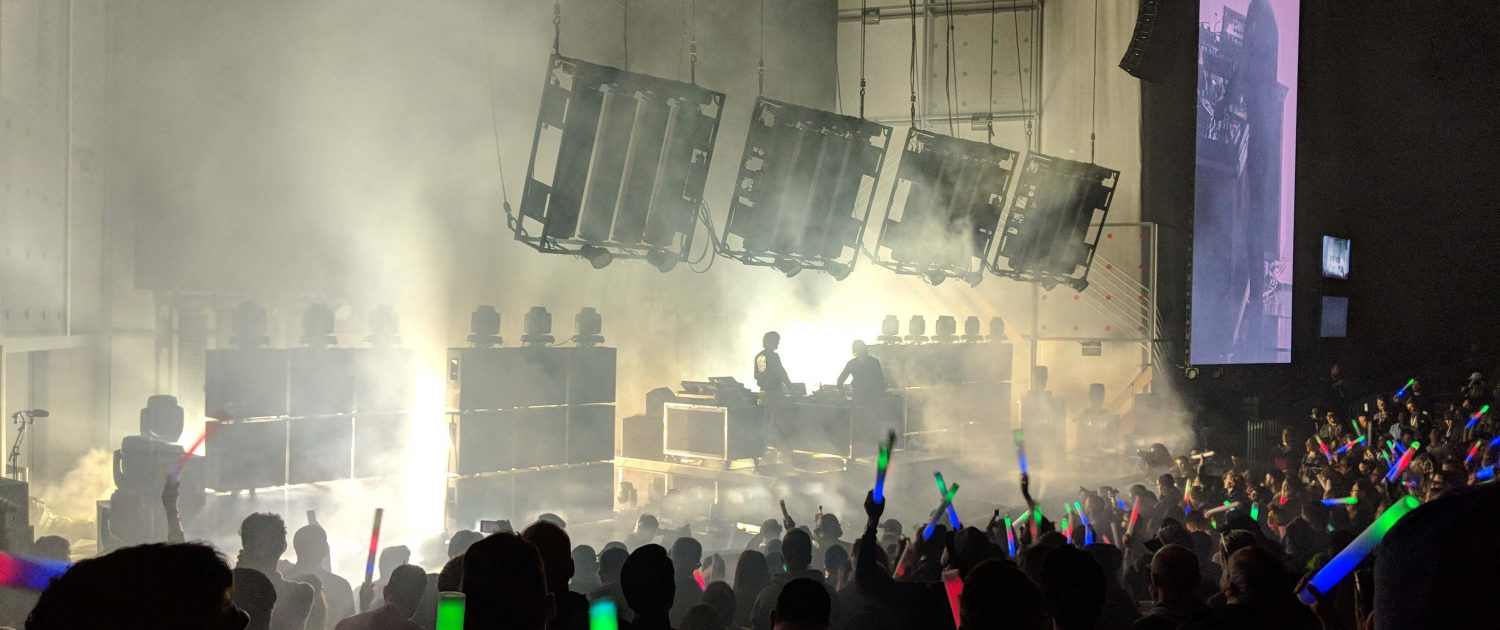 Google I/O sparked some great ideas that we're eager to explore in 1Password on both Android and Chrome OS. Which of the showcased technologies are you excited to see in 1Password? Let me know in the comments below!