We're on a journey to reimagine everything 1Password can be on Windows. And you're invited to join us!
It seems like just yesterday I unveiled 1Password 7 for Windows. At the time I said every bit and every pixel had been recreated from scratch to make 1Password the best it could be. It was a tremendously successful release.
Fast forward 3 years to today and I'm excited to reveal that we're doing it all over again. We're gearing up for all-new 1Password apps on every platform. Each one will be better and faster, and each will push the envelope for what you've come to expect from 1Password.
Today we're opening early access for the next generation of 1Password for Windows. And it's gorgeous! 😍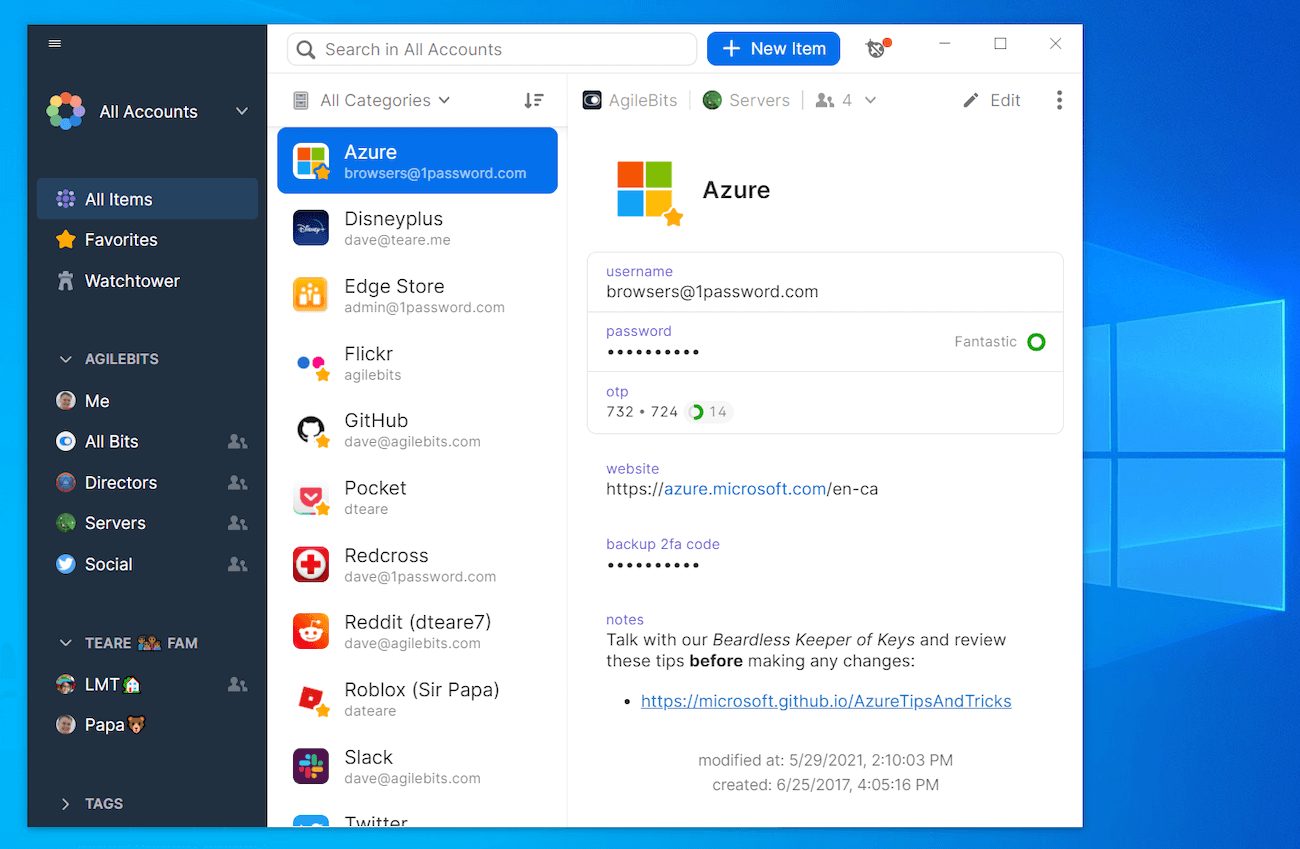 Next level design
Our designers and user experience specialists never stop iterating, polishing, and reimagining how 1Password can best help you get your work done.
For the next 1Password for Windows we're applying every lesson we learned to create a delightful experience. And a delightful experience is often a darkful experience. 😎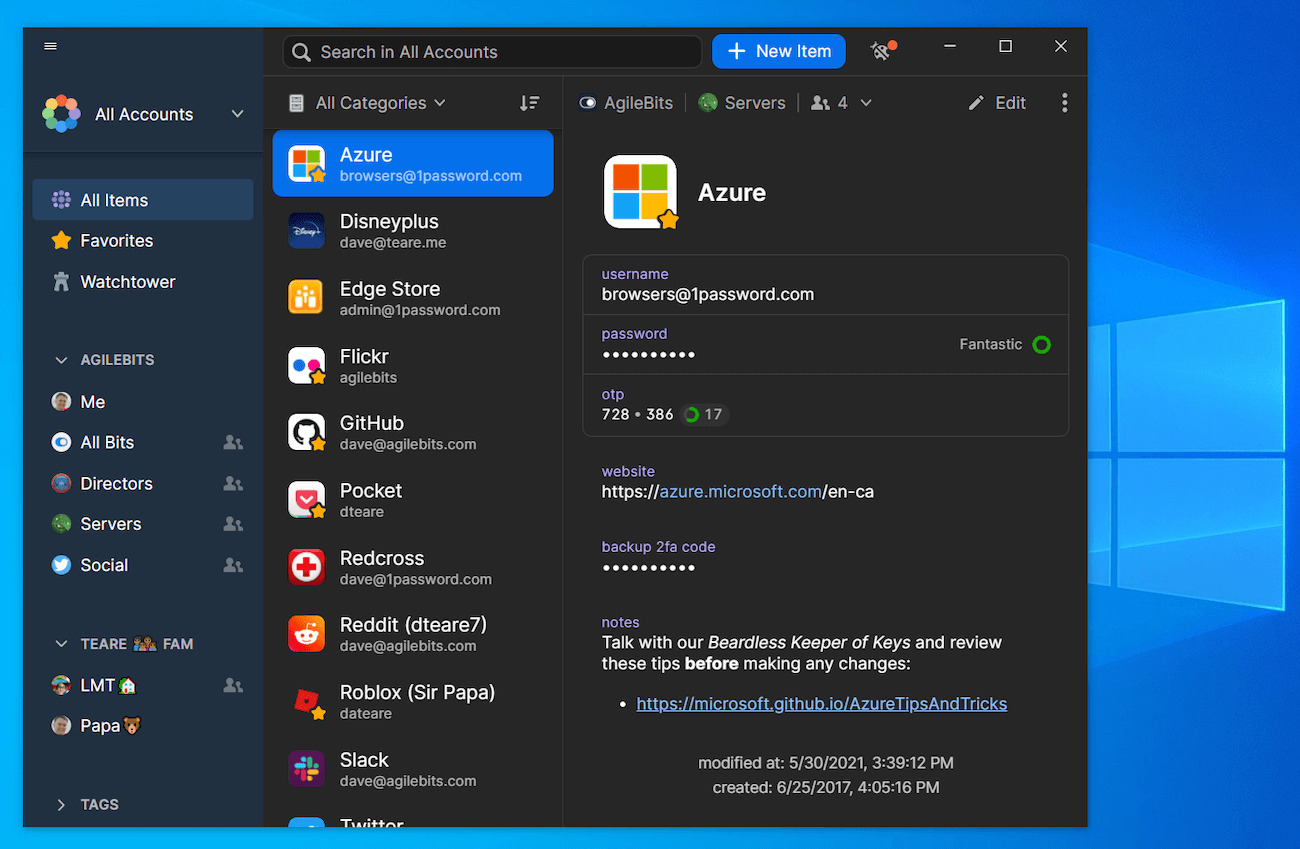 Next level organization
With this latest iteration of 1Password for Windows we set out to simplify things so you can quickly find what you need. From a redesigned sidebar to new features like quick find and intelligent search results, you have the tools you need to stay on top of all of your items.

Next level sharing
Items now prominently show when they are being shared and it's super clear who they're being shared with. And when moving items you'll see who will have access to the item before completing the move.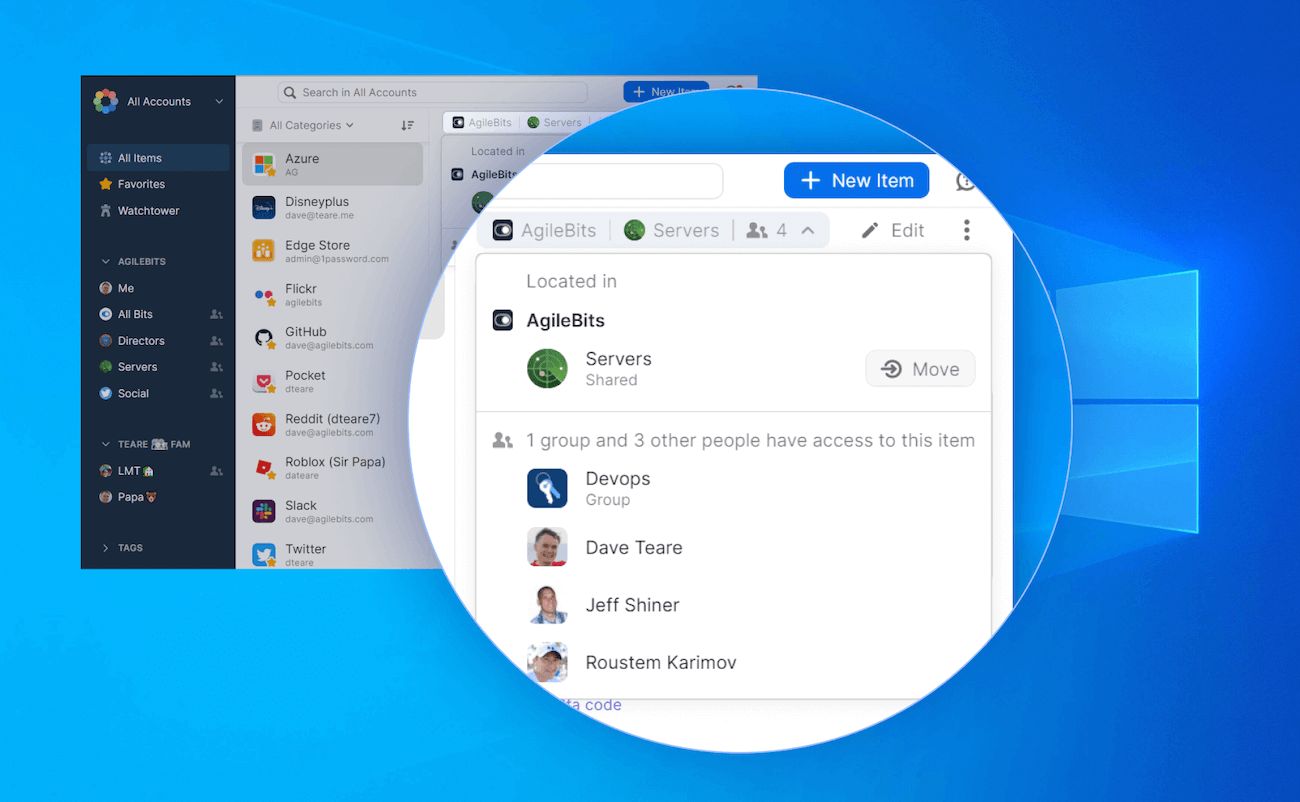 Next level Watchtower
The new Watchtower Dashboard makes it super easy to monitor and evaluate your password security health. Greatly improve your security by replacing passwords that need attention.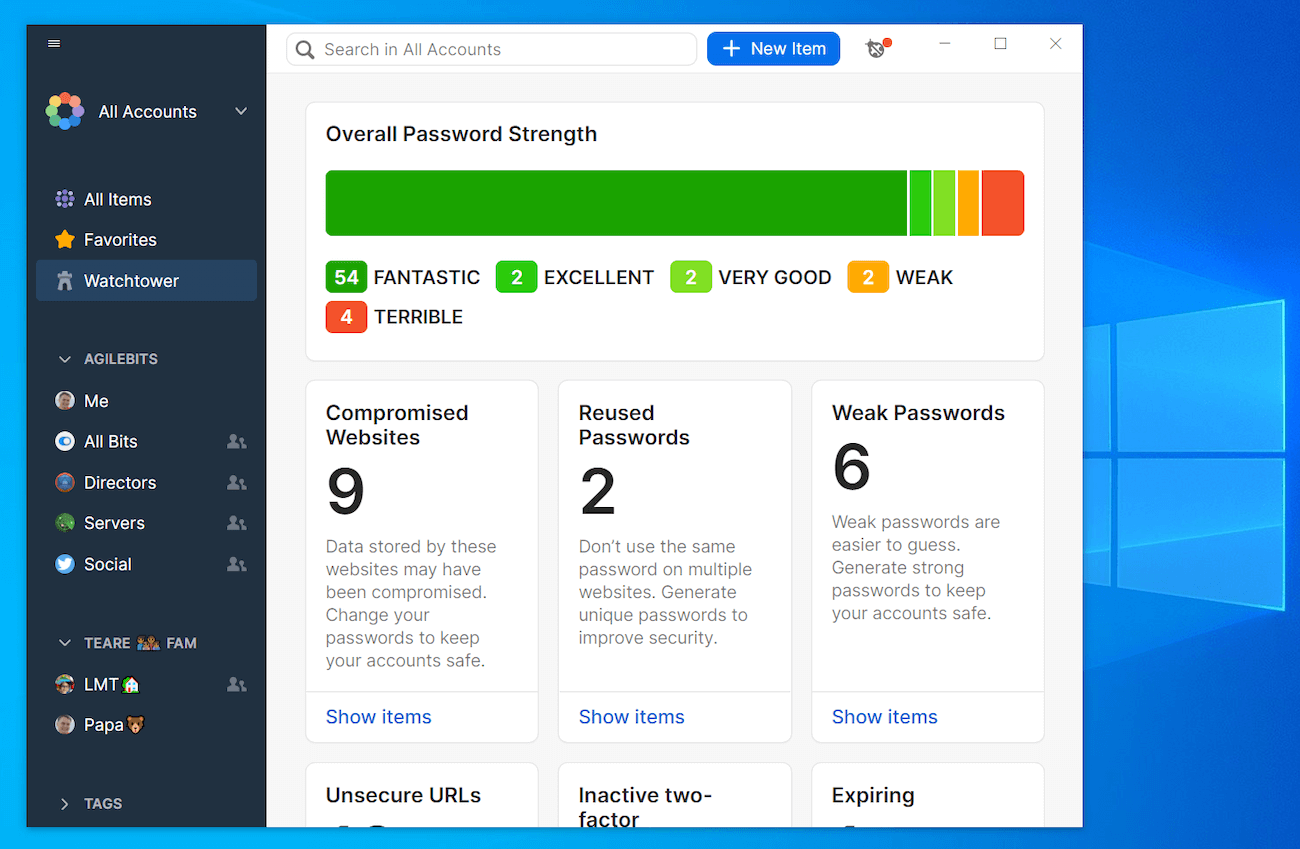 Next level editing
Editing is now easier than ever, thanks to improvements like smart suggestions and a new password generator. The item editor is more powerful, too. Attach files directly to your items so you have them close at hand. And with our new Security Questions feature you can generate secure answers to those pesky questions some websites require.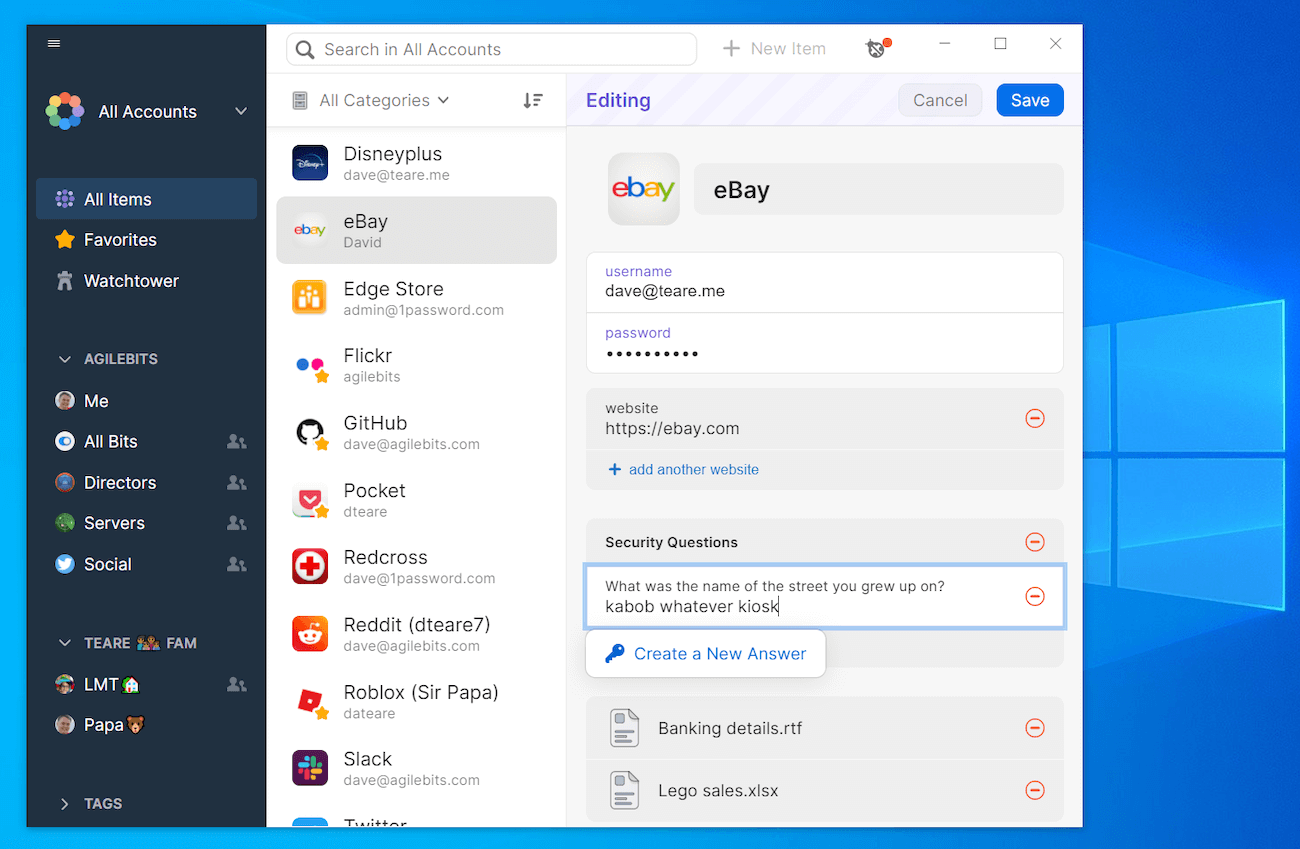 Next level performance
Our new 1Password apps are built in Rust, a secure systems programming language famous for its performance and safety. 🦀
You won't see this change but you'll feel it. The app is incredibly responsive across the board, from unlocking to adding accounts to searching your items.
Next level security
As always your items are protected with strong end-to-end encryption so only you can see them. Along with your Secret Key, advanced MFA options, and Secure Remote Password, your data is more secure than ever.
And the lock screen now shows all your accounts. Along with Windows Hello for easy unlocking it's never been easier to protect yourself, your family, and your entire company.

Next level data loss protection
The next generation of apps come with more protection against data loss than ever. You can restore recently deleted items as well as return to previous versions of an item in case of accidental edits or deletion.
Oh, and with 1Password Families and 1Password Business accounts you can assign people who will be able to recover your account in the event you forget your password. And the best part is recovery happens in a way that no one sees your private data.
Next level browsing
Let's finish off with my favourite: the early access release integrates with our new 1Password in the browser to bring you our best experience, whether you use Edge, Brave, Firefox, or Chrome.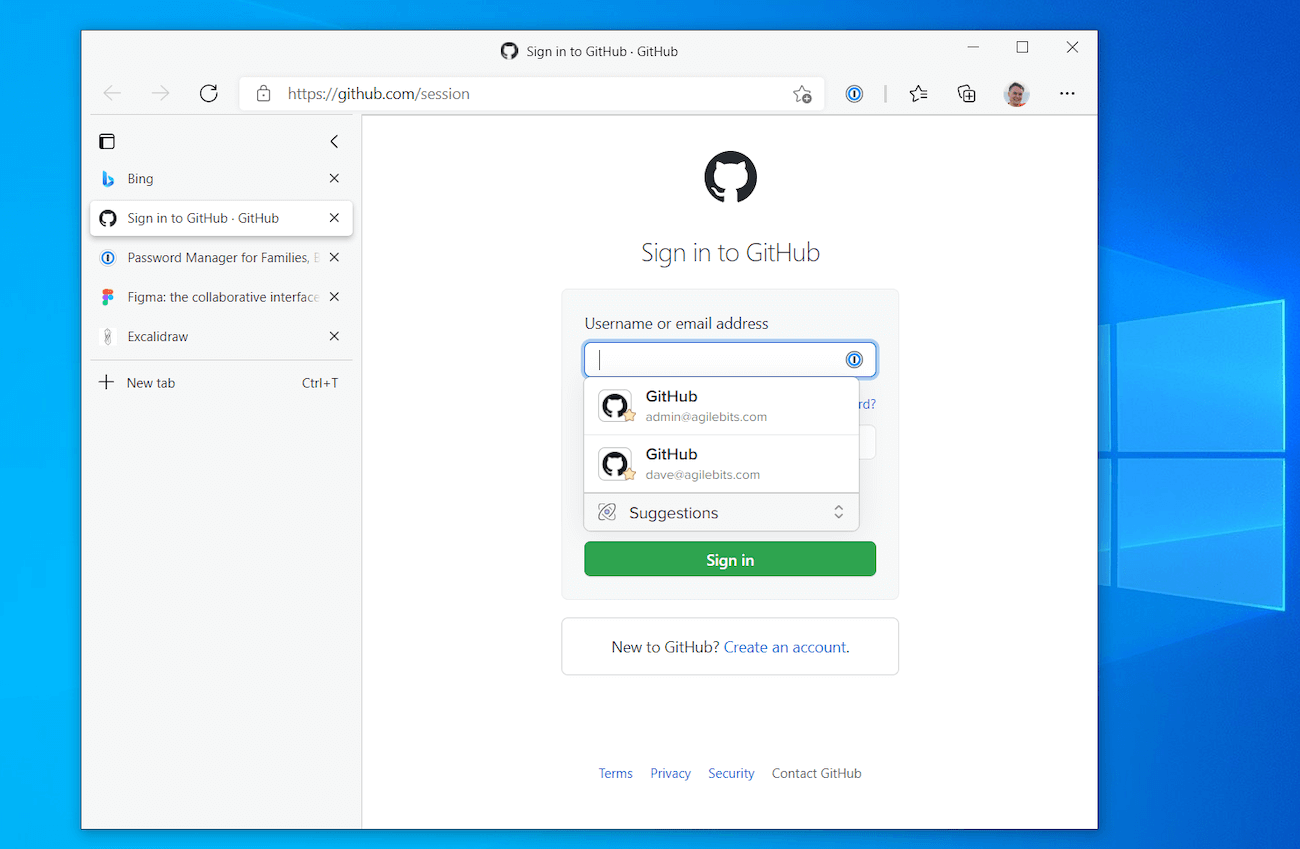 The inline menu gives you quick access to what you need exactly where you need it. It's incredible! 🤩 And saving is more powerful and never looked better.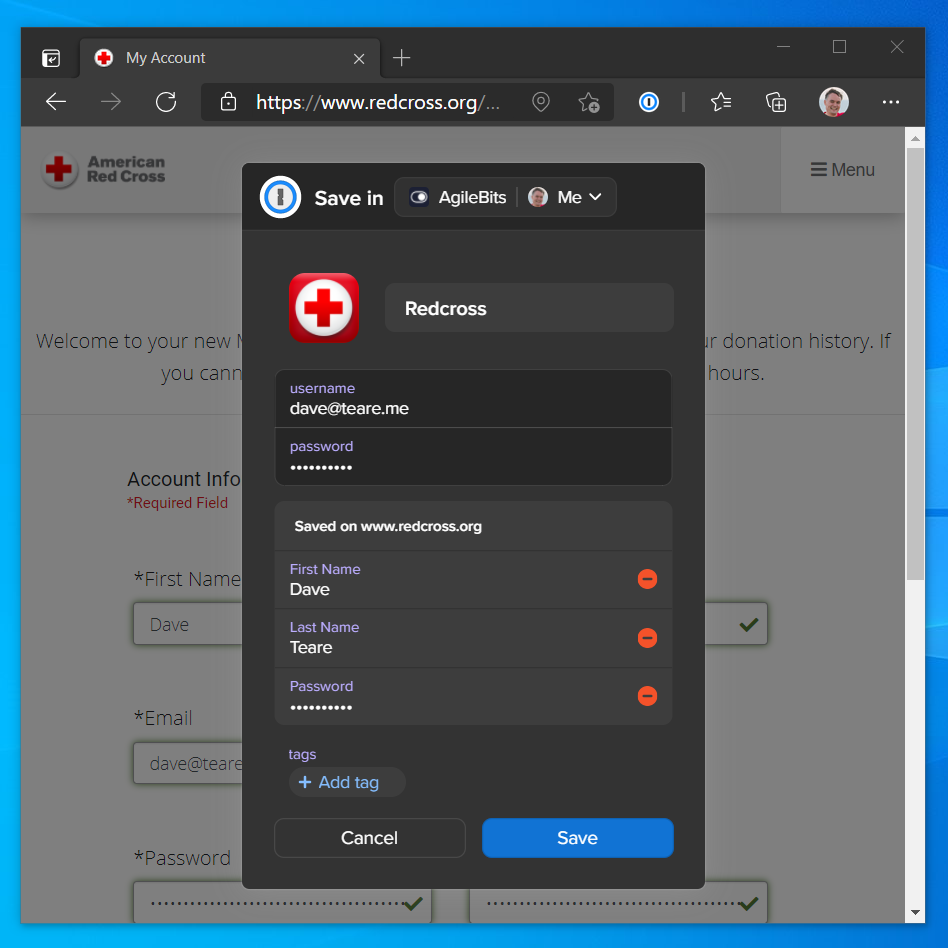 And yes, 1Password is sporting a dark theme in that screenshot! Dark mode is supported throughout the app and browser so it looks incredible everywhere! 😍
Try now with Early Access
With Early Access you can try the new 1Password for Windows before it is released. If you enjoy being on the bleeding edge, please join our new Early Access community and help us make this new app the best it can be:
Early Access: 1Password for Windows
Here you will find instructions on how to install the new app and share feedback with our development team.
And if you use other platforms in addition to Windows, you're still welcome to join as this early access is compatible with our existing apps. We'll also be releasing early access apps for all the other platforms over the coming months. It's going to be an exciting year! 🤘
Take care and if you're as excited about this as we are, please give us some love on Product Hunt and join our AMA on Thursday at noon eastern to, well…ask us anything. 🙂 Our entire team and I will be there to answer any questions that may be on your mind. 🤗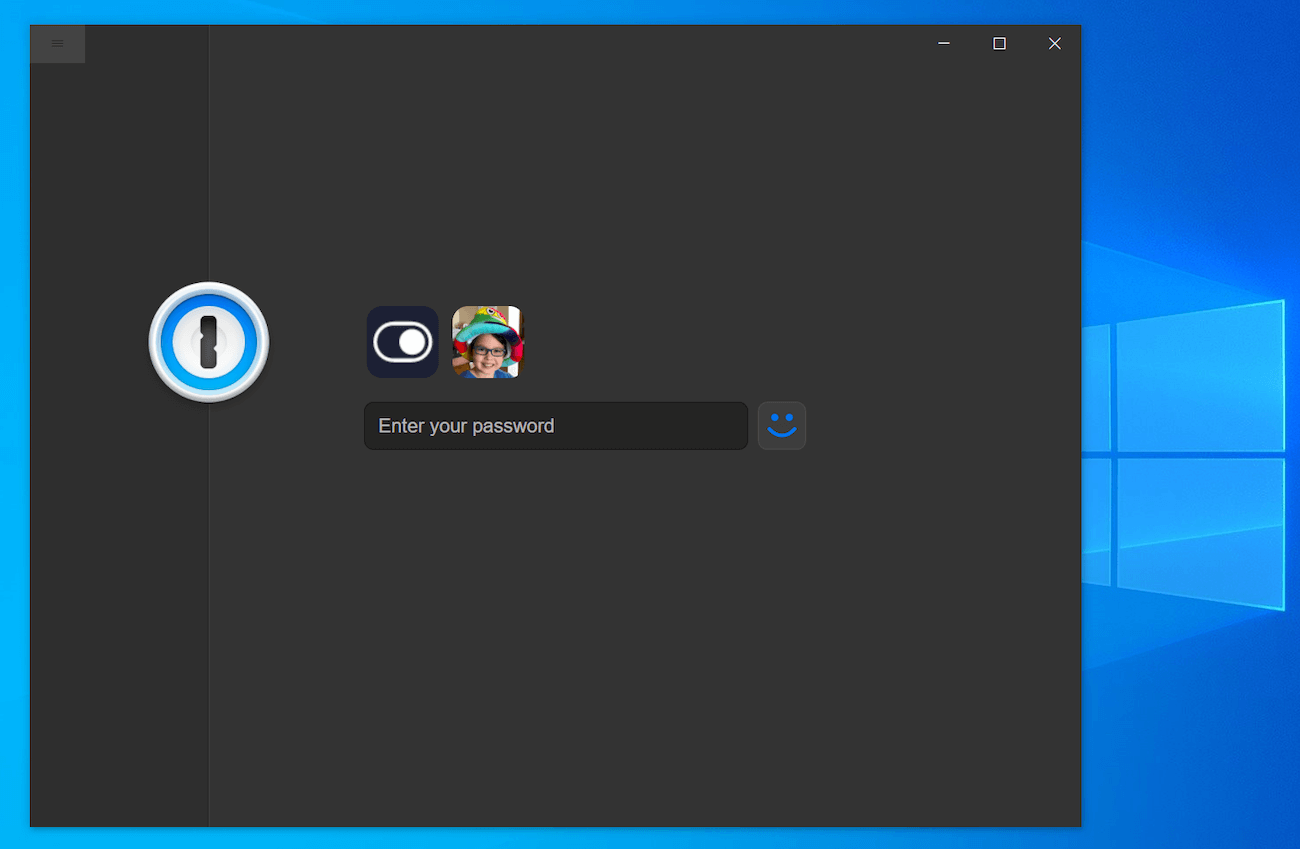 This is the way. 🚀🖖🏼