It's fall and you know what that means: new Apple operating systems! When Apple announced macOS Mojave with Dark Mode back in June, we knew we wanted to be there on day one with an update to 1Password that looked great in the dark. So we hiked up our programmer pants and got to work.
1Password has a dark side
As soon as Tim Cook left the stage at the Worldwide Developers Conference keynote we hustled back to our hotel and got to work on some mockups for what a Dark Mode version of 1Password might look like. We started, naturally, with the lock screen: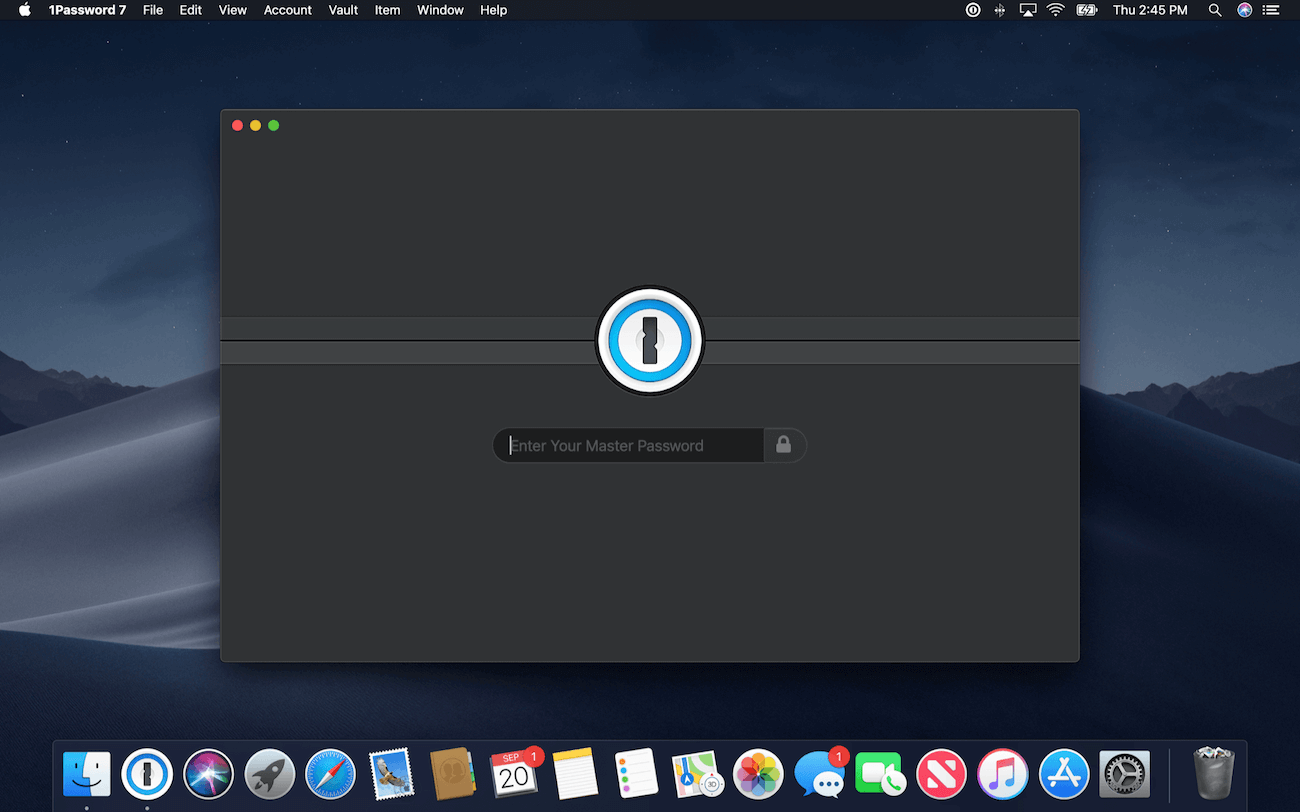 Of course we didn't stop there. Once you unlock 1Password, you'll be greeted with a user interface that is right at home in Dark Mode. I love how website icons pop against the dark background, making it easier than ever to spot the login you're looking for.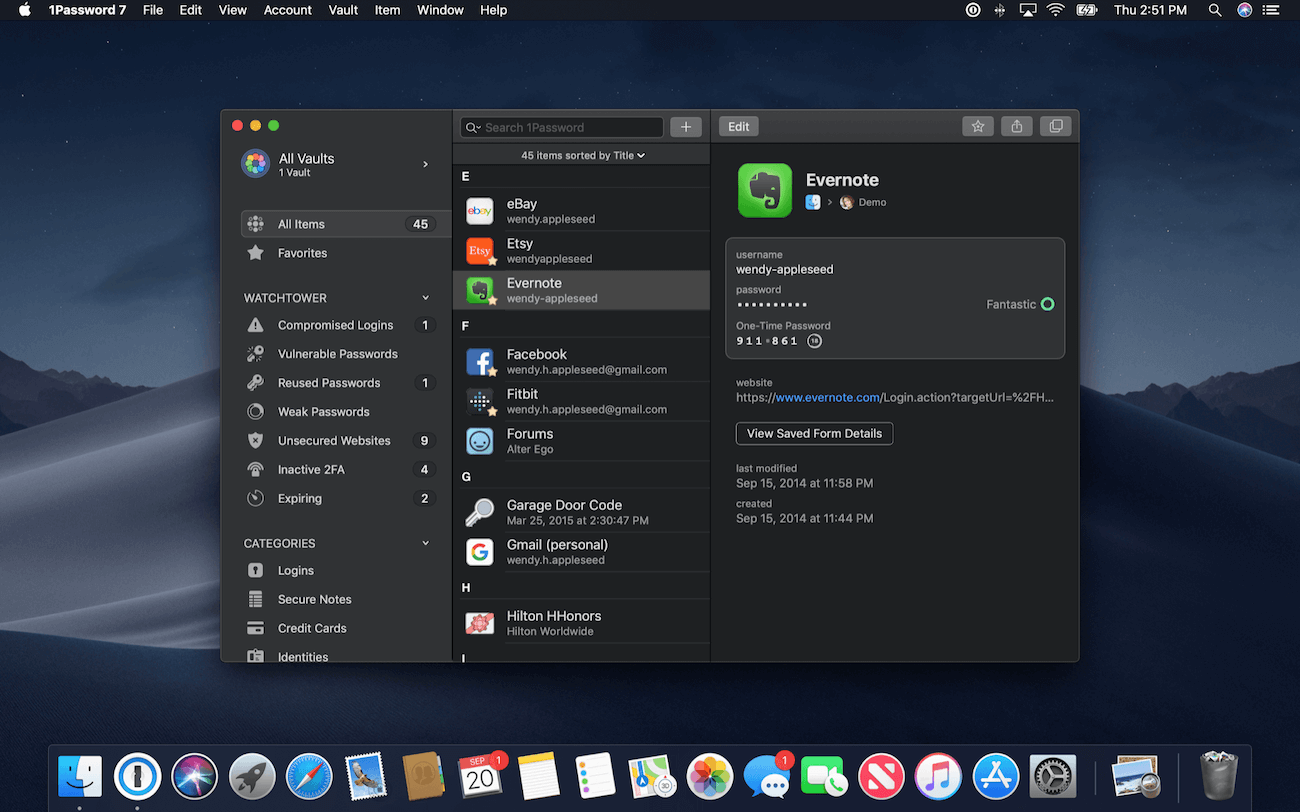 Safari support, baked right in
1Password has had the ability to work within Safari for years, making it super easy to fill your usernames and passwords directly into websites. With 1Password 7.2 we've built the Safari extension right into the app, meaning you'll never have to install a separate browser extension again!
The new Safari 1Password extension also brings with it loads of security improvements. By using the new Safari App Extension feature provided by Apple, 1Password has even more protections against man-in-the-middle attacks and other exploits of that nature.
Mojave, mo' secure
The latest incarnation of macOS didn't just come with a new pretty face; Apple also added some incredibly powerful security improvements for third party developers to take advantage of. We're always keen to jump on anything that helps improve the security of our customers, so 1Password now runs within a hardened runtime. This "hardened runtime" ensures that 1Password cannot be manipulated or modified by other apps or processes running on your computer.
1Password 7.2 also makes use of Apple's new notary service: 1Password is now fully notarized, which means Apple has verified it as being free of malware. 👍
You'll also notice that 1Password 7.2 no longer automatically submits passwords once they have been filled. This was a difficult decision to make, but we made it for a few reasons that we wanted to share:
Sometimes a website doesn't behave as 1Password might expect, resulting in passwords being filled sub-optimally, or fields being left blank. If 1Password were to automatically submit forms in these cases, users are left with an experience that we don't feel reflects how we want 1Password to work and can lead to confusion.
The mechanism by which 1Password was performing autosubmit is no longer supported in macOS Mojave. As yet another step towards a more secure environment, apps that can virtually type the 'Return' key on the keyboard have been significantly restricted.
1Password automatically leaves focus on the password field so there's no need to click the submit button. Just press the Enter key and you're all set. Alongside the Command-\ fill keyboard shortcut, it works quite well.
We feel strongly that removing the ability to automatically submit passwords is the right call. I'll be fully transparent, it's taken some getting used to, but now that it's part of my workflow… autosubmit? I don't miss it.
How do I get it?
We're glad you asked! You can download the latest version of 1Password for Mac here:
1Password 7.2 is included free for everyone with a 1Password membership, as well as those who own a 1Password 7 license. Simply unlock 1Password after downloading and you're good to go.
If you've downloaded 1Password 7 from the Mac App Store, you can update to the latest version from the "Updates" tab over there, too.
We hope you enjoy using this new, altogether faster, more secure and, of course, darker version of 1Password for Mac. We sure enjoyed working on it!