We recently launched massive updates to 1Password on both Mac and Windows. Today, I'm thrilled to reveal that 1Password is getting a bold new update on the Android platform as well.
1Password 7 blends the best features of 1Password with the unique style of Android to deliver the best possible experience for managing your vaults on the go. We started with a design overhaul of the screens you use the most and then packed in some great new functionality to make it easier to access and update your data. On top of the added convenience, we've also made it easier to up your security game with some fantastic features I know you're going to love.
Lock it down
Let's start by diving into the first thing that you'll notice after updating to 1Password 7: the fresh new design. You'll be greeted with a shiny new lock screen standing guard over your data.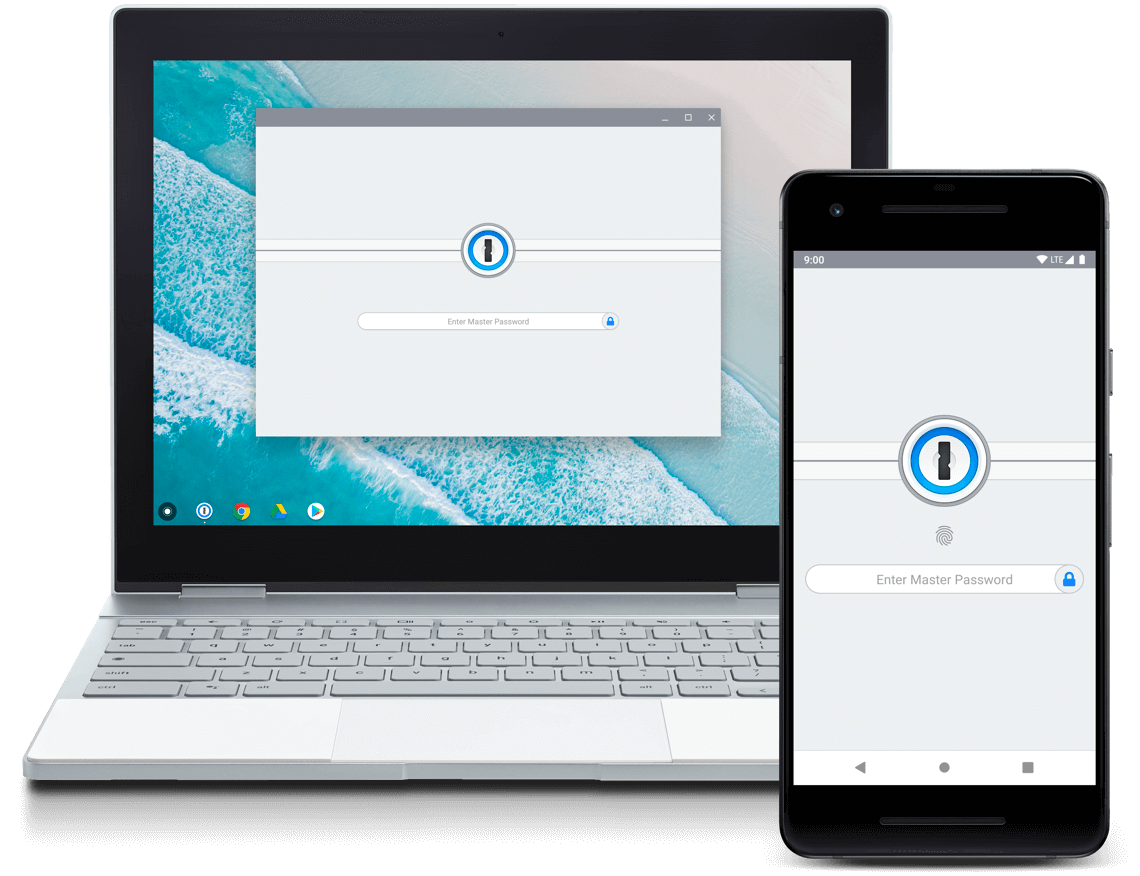 Not only does this new design pay homage to the strength of the protections around your data, but it also includes a delightful animation for those times when you mistype your Master Password. Just try not to get too distracted playing around with it! 😉
See more, do more
After you've unlocked 1Password, your items will meet your eye in a cleaner format that's designed to make it easier to find what you're looking for at a glance.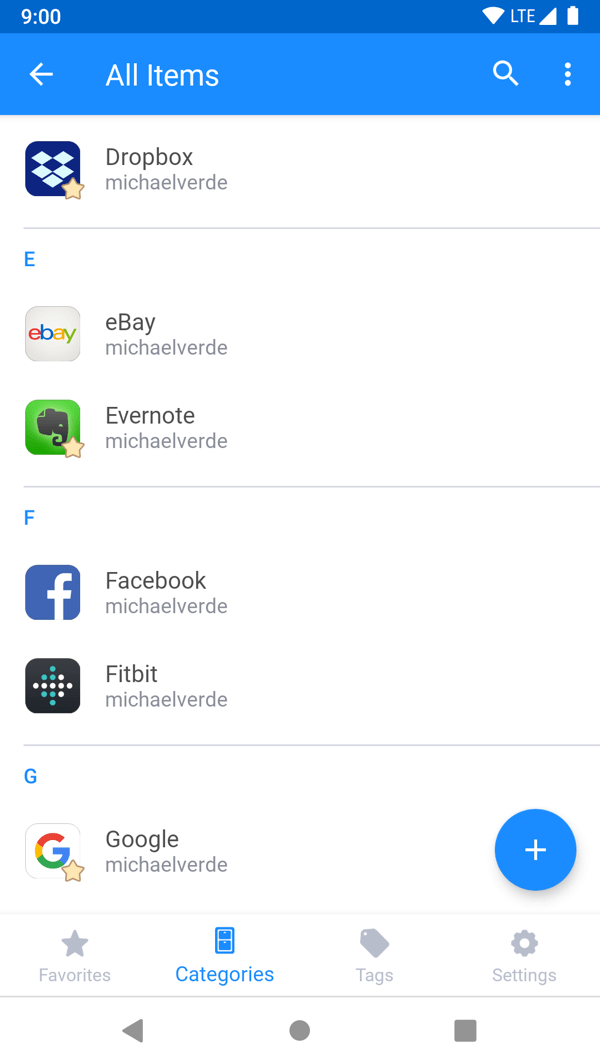 And this beauty comes with power, as you can now perform actions on more than one item at once. Starting with a long press, you can select multiple items from your list and mark them as favourite, copy them to another vault, or delete them.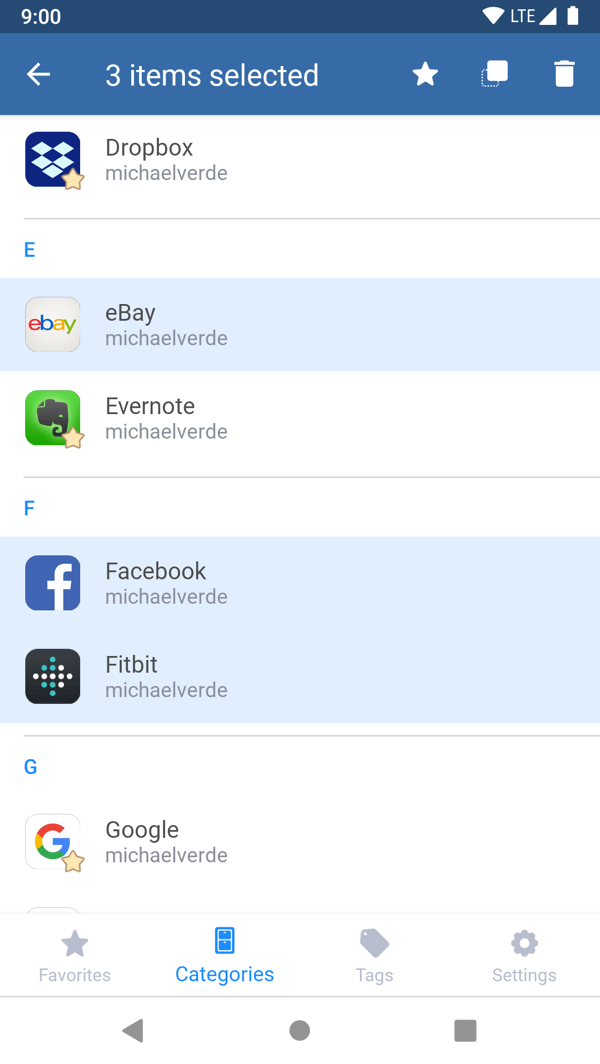 When it's time to switch to a different view of your items, the new bottom navigation makes it quicker and easier than ever. Favourites, Categories, and Tags are all within a single tap's reach.

If you're rocking multiple vaults with your 1Password membership, you can easily see which vault you currently have selected with the vault indicator at the top left.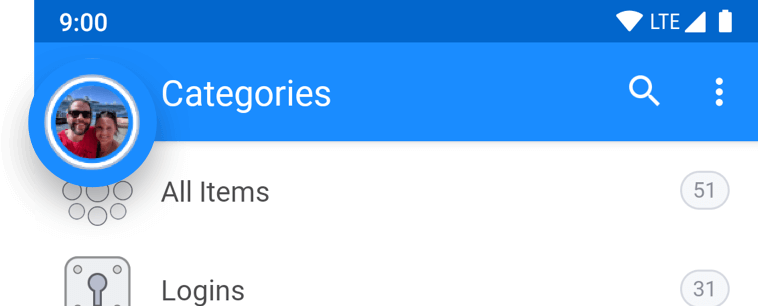 Tapping on that icon reveals the updated vault switcher, allowing you to quickly switch between vaults with only a couple of taps.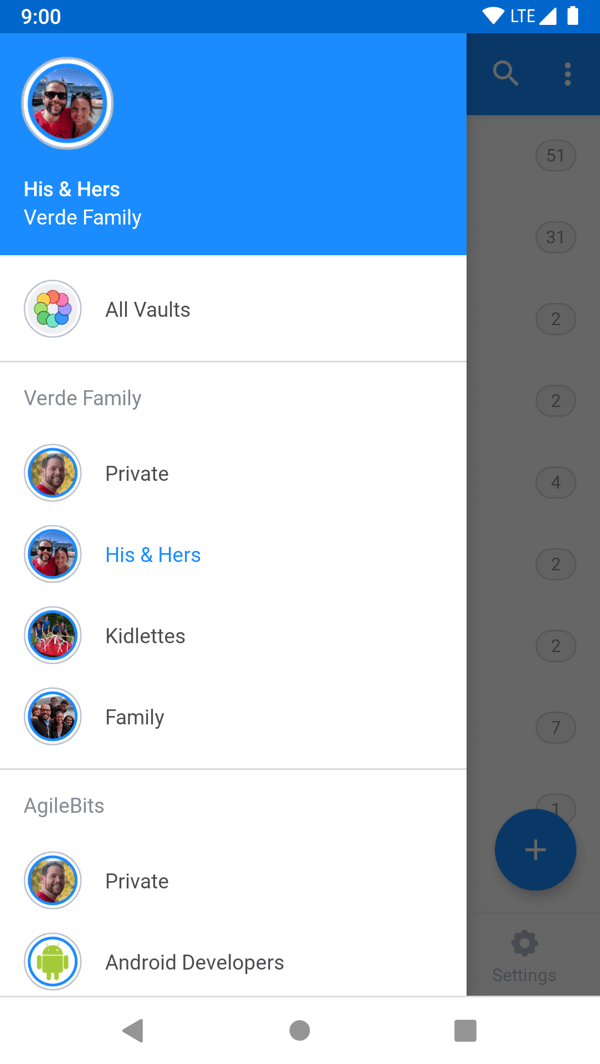 It's all in the details
When you decide to view one of your items, you'll see that we're presenting those details in a whole new light too! We've updated the item detail view to highlight the most important details of your item, while organizing any additional information in an easily readable format.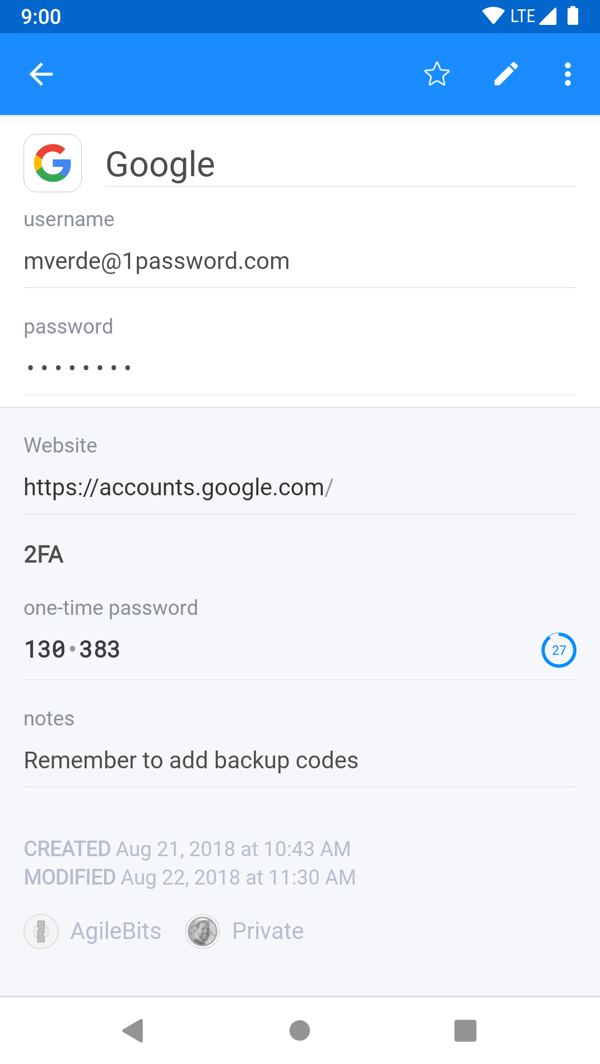 Of course, we went way beyond skin-deep changes too. You can switch into edit mode and customize your item to include additional sections and fields. This is great for adding security questions and other important details that you need to remember. Better yet, you can now use the built-in QR code scanner to add one-time passwords to your Logins to enhance the security of your accounts.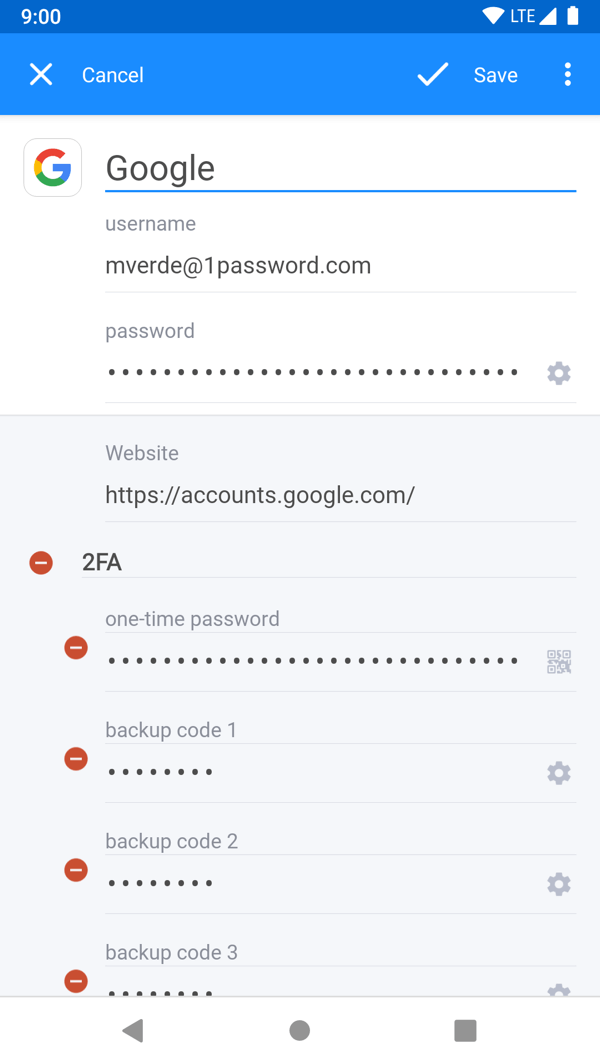 Staying alert
I'm thrilled to say that Watchtower is now an integral part of 1Password 7 on Android. Whether it's compromised logins, vulnerable passwords, or even items that are expired or expiring soon, we've got you covered. A banner will display above your item details whenever there is a Watchtower alert, providing you with the necessary details and guiding you on any actions that you should take.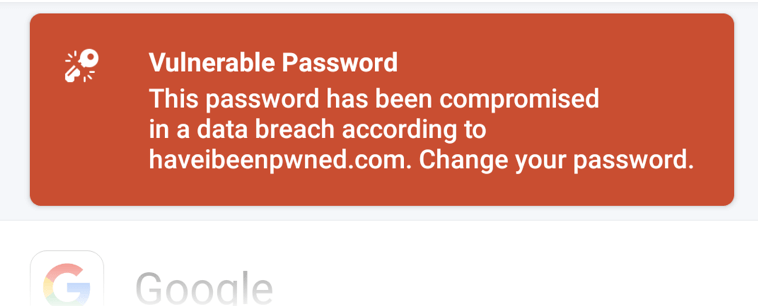 Smart passwords
When it comes time to choose a new password or update an existing one, the new and improved Strong Password Generator will help you create exactly the right one for your needs. The memorable password recipe is great for passwords that you'll need to type out or read aloud over the phone. The PIN Code recipe will help you with bank cards or memberships that limit you to only using digits. And for everything else, you can choose random password to get the strongest possible password. In each case, the Strong Password Generator provides you with convenient options for tweaking the passwords as you see fit.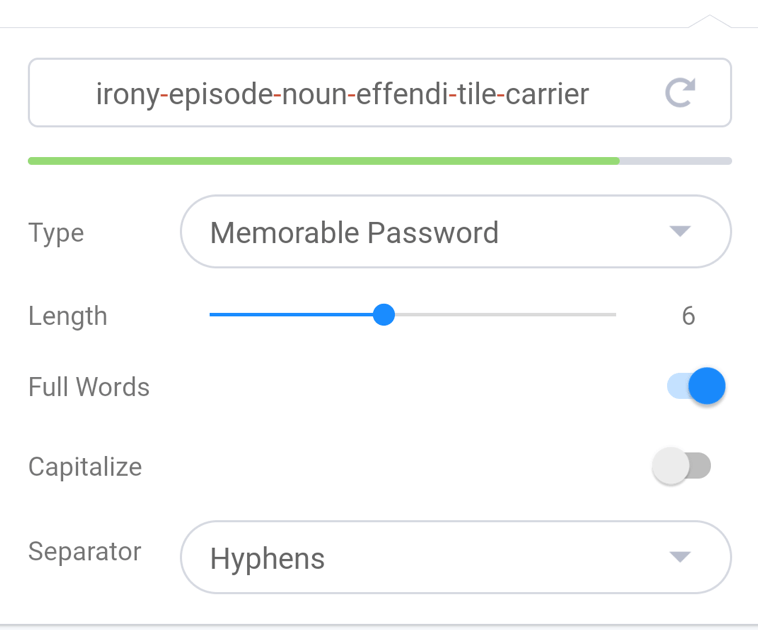 Document all the things
With 1Password memberships, you can use Document items to store important files for insurance, wills, taxes or anything else you might want to keep secure. 1Password 7 makes it even easier to do so by allowing you to upload files directly from your Android device. Grab a photo from your camera roll, a PDF from Google Drive, or just about anything else that you can think of.
And much more
Fresh welcome and setup screen designs
New setup flow helps you get started with Fingerprint Unlock and Autofill
Use Autofill with 1Password in the DuckDuckGo and Brave browsers
Categories are now sorted with the most commonly used categories at the top
OPVault is the default format for both Dropbox and local storage sync
Use multiple URLs with Login items for a better filling experience
How do I get it?
1Password 7 is available on Google Play as a free update for devices running Android 5 or later. If you've got automatic updates enabled (and we recommend that you do), you don't need to do anything to receive this latest and greatest version of 1Password. Otherwise, head on over to Google Play and click that update button:
Don't worry if the update doesn't show up right away for you. We're rolling it out to all of our customers over the next few days.
I hope you enjoy 1Password 7 as much as we enjoyed making it for you! We couldn't have done it without your help.
Please join us in our discussion forums or on Twitter to share your experiences with us and help craft the future of 1Password. We always love hearing from you.