The world looked very different a couple of months ago when I wrote about 1Password 7.4 for Android. Since then just about everything has changed. Grocery shopping has gotten a whole lot more strategic. Celebrating birthdays and special occasions requires a new level of creativity. And continuing with school necessitates that parents and kids alike embrace new modes of learning.
Despite those and other challenges, it's good to remind ourselves that many things remain the same. Even if we have to do it from a distance, we still love to share laughter with friends and family. We still enjoy reading a good book, we just happen to be reading a few more than usual. And we still love improving the 1Password experience for you!
Here are some of the ways we've improved 1Password this time around.
Sort your items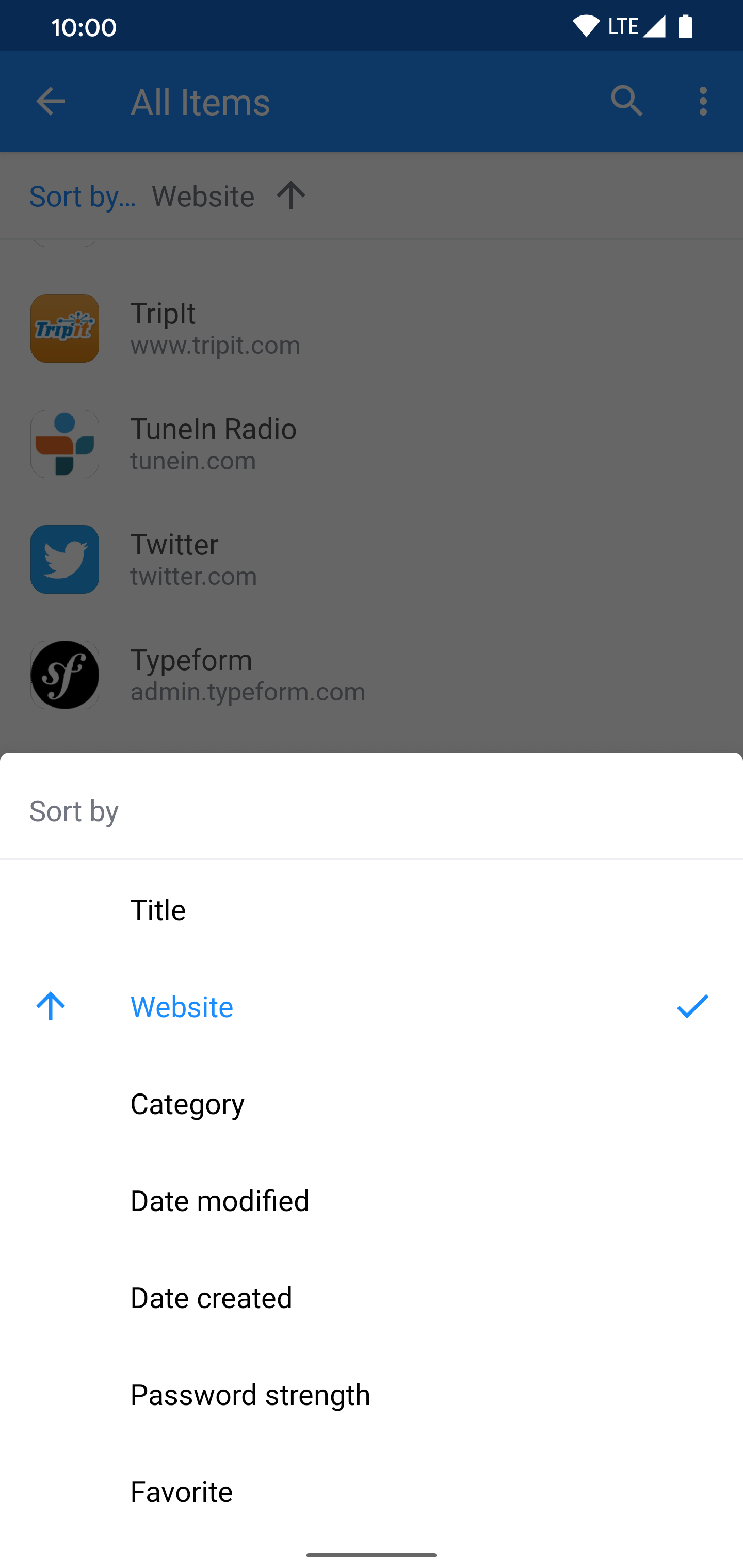 With all the time we have at home these days, there's an extra opportunity for spring cleaning. And a good cleaning starts with sorting through your stuff. We've made that easier than ever in 1Password with all new sorting options.
Date modified. Identify and clean out old items you haven't updated in years.
Recent items. Grab the items you created most recently and finish organizing them with tags and vaults.
Password strength. Easily identify your weakest passwords and make them stronger.
Sort by website. Quickly scan and identify duplicate Login items.
1Password remembers your sorting choice, so you can choose how you want to sort your items all the time!
Link to items
When you want to securely share an item with a colleague or a family member, you drop it into a shared vault so that they can access it. Now you can save them a few steps and send them a link that opens that item in 1Password. No more typos or searching in the wrong vault!
Mark up notes with Markdown
While 1Password will never replace your favorite text editor, you won't find a more secure place to store your notes. With that in mind, we've added some text editing convenience to 1Password in the form of Markdown support. In fact, I drafted this entire blog post in 1Password using Markdown.
You can now style your notes with things like:
Different
sized
headings
Bold, italic, and strikethrough text
Quote blocks
*Pre-formatted text* e x a c t l y as typed

Numbered
Lists
And lots more
In addition to everything above, there's even more to enjoy in this update!
Better organize your data with the ability to delete vaults in your 1Password account from the Vault menu.
Use commas or digits and symbols as additional separator options when generating a memorable password.
Revisit the What's New screen any time from Settings > About.
Autofill your logins on websites in the Brave Beta browser using the 1Password accessibility service.
While that rounds out the features for this release, there are plenty of improvements and fixes to be had as well. Head over to the full release notes to check out all of the details.
No need to wait
We recently finished rolling out 1Password 7.5 on Google Play, so the update is available for you to download and start using now.
As always, we hope that you enjoy all of the great features and improvements that we've added in this release. Let us know what you think on Google Play, Twitter, and the 1Password support forum.
Enjoy the update and stay safe out there!
Love 1Password?
Help us spread the word with a review at G2.