Thought I'd go with the obvious Star Wars reference? I have to admit it was tempting, but villains monopolize the dark side in that universe. Heroes can have a dark side too, as evidenced by our friend the Dark Knight, and Dark Theme is definitely the hero feature of this release!
Without further ado, and only a few more pop culture references, let's get into what's new in 1Password for Android 7.2.
Dark Theme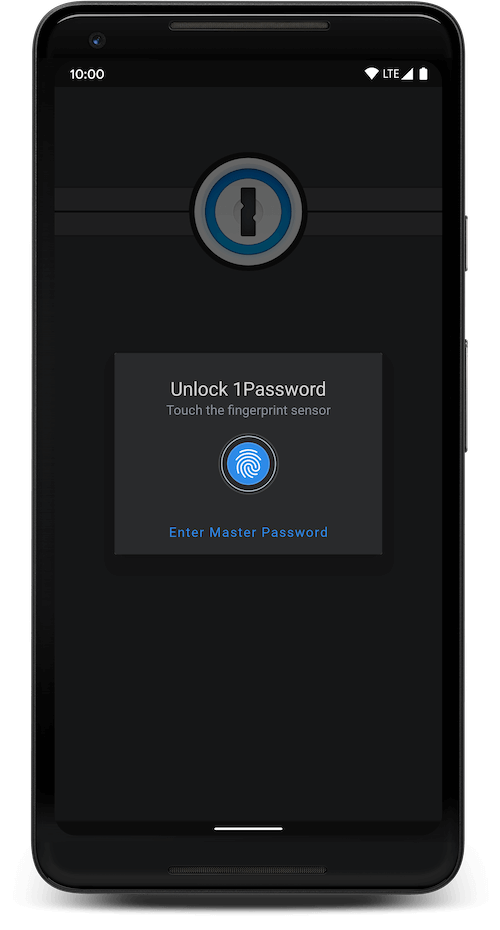 The new feature I'm most excited about in 1Password also happens to be my favourite new feature in Android Q. When it launches later this summer, Android Q will bring support for a system-wide Dark Theme. And 1Password will be ready and waiting with our new gothic stylings.
I only work in black … and sometimes very, very dark grey
While we did darken things dramatically, we didn't quite limit our palate to Bat-approved colours. Instead, we used the contrast provided by a dark background to really make important elements pop. Look for bold shots of 1Password blue to tell you where the action is.
What if your device isn't running Android Q?
This is the best part. Even old versions of Android support Dark Theme in 1Password, all the way back to Lollipop. On Android Q, 1Password will match your choice in the system setting by default, while earlier OS versions will default to Dark Theme when Battery Saver is enabled. In either case, you can override this behaviour with a quick visit to the display settings in 1Password.
Enhanced Autofill functionality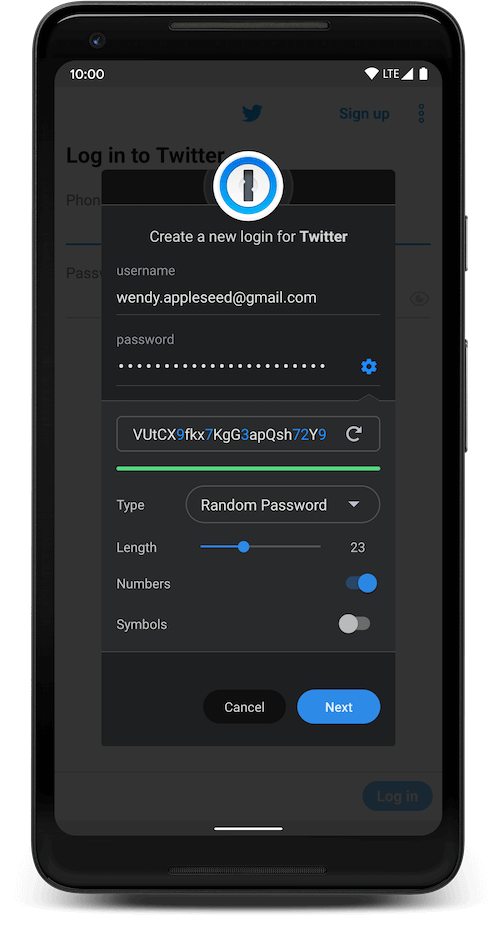 Not only does Dark Theme dazzle throughout the app, but it also asserts its sense of style in Autofill. Of course, you're probably more interested in how well Autofill works, rather than how great it looks. To that end, we've added a couple of exciting improvements to help you out.
Now, you can create new Login items using Autofill without having to double back to 1Password. Whether you're signing in to an app or browser, Autofill prompts you with the option to create a new Login item. If you're signing up for a new account, you can use the password generator.
If that isn't enough, we've enhanced Autofill to support more apps and websites with split-screen logins. Signing in is quicker and easier than ever.
Manage trashed items on the go
If you accidentally move an item to the trash, there's no need to rush back to your computer. Simply navigate to your trashed items and restore the item with a single tap. On the other hand, if you're confident that you don't need the item, just empty the trash to purge it from your device.
Honorable mentions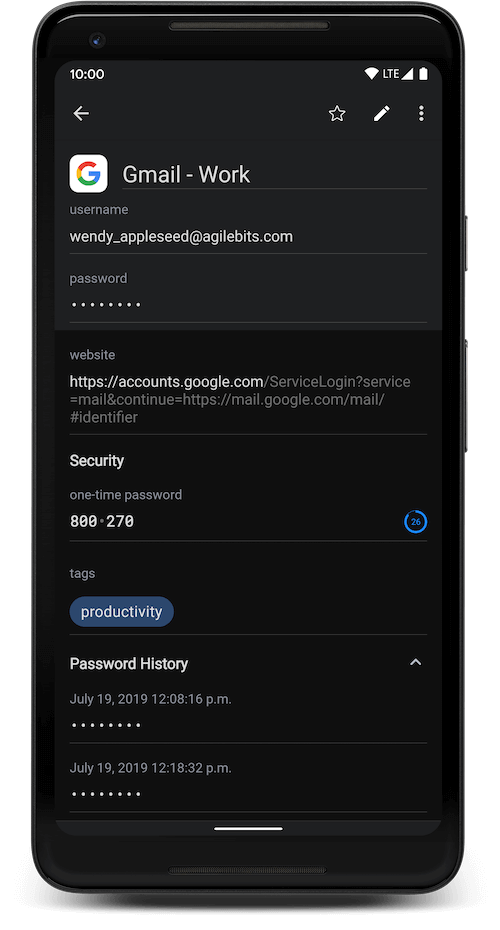 We've covered some of the biggest changes to 1Password 7.2, but there's lots more to explore:
Add/remove additional website fields from logins.
View password history for Login and Password items.
Use 1Password in desktop mode with Samsung DeX.
Dozens of additional features, improvements, and fixes.
Rolling out
1Password 7.2 for Android is a free update for all 1Password customers. We've started rolling it out on Google Play, so keep an eye out for the update notification. Once installed, you can enjoy all the great new features and improvements that I've waxed poetic about.
This update was a labour of love, and we hope that you love it as much as we do. Be sure to let us know about your favourite features on Google Play, Twitter, or the 1Password Forums.